Cross Country Hits Their Stride
Mounties improve their records with a first and sixth place finish
Keeping it light, the Mounties laughed and joked while warming up for the Golden West Central Invitational at the 350 acre Huntington Central Park near its lake and hills on Sept. 24.
The women's team would be the first to line up for their 3 kilometer loop next to Orange Coast College. Far from the jokes of before, everyone got serious as the race marshal prepared the runners to start.
Starting the run through a long grass section of the park that would run around the west rim of the park, the Mounties kept strong in the top 20. The next stretch was rougher as the trail led them around the lake and over hills, but Deanna Diaz remained safely in the top 10.
Going through the center of the park, the Mounties cut through the east rim and wound the north rim to have three Mounties finish in the top 20. Diaz finished first for a 7th place, followed by Trista Michael in 12th and Torrie Freeman in 20th. Denise Rodriguez and Allison Gutierrez finished in 25th and 30th out of a competition of 74 runners.
Following that race, the men got ready for a four mile loop by jogging around the course to warm up and scout the route. After they lined up next to Citrus College, the Mounties were off for a lengthy endurance test.
They opted for the middle of the pack when they started the race, but became top 30 competitors after the first long grass section. When they rounded to the center of the park, Mt. SAC's top three of Louis Torres, Kurt Kaihara and Andrew Jagielski ran as a group.
They efficiently rounded the rims and kept pace over the longest stretches of the course before making a final push in the last section. Torres, Kaihara and Jagielski finished in 31st, 32nd and 33rd, respectively.
Antonio Diaz finished 6 places later, while Anthony Becerra, Mario Perez and Andrew Velasco finished in 45th, 47th and 48th, respectively.
This strong performance led to a first place overall for the women and a sixth place for the men. Their next competition is on Oct. 1 at the San Diego Mesa Invitational.
Leave a Comment
About the Contributor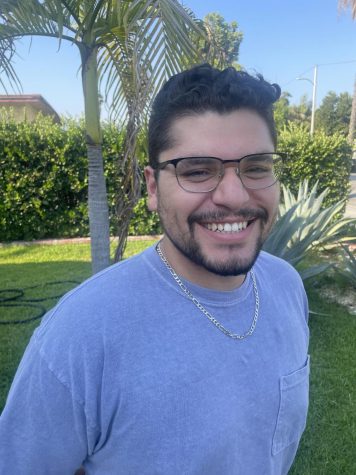 Diego Renteria, Sports Editor
Diego Renteria is the Sports Editor for Mt. SAC Media. He is a Journalism major at Mt. SAC with hopes of transferring to Cal State Long Beach. His goal for after college is to be working in a form of sports management or sports media. He said that we are currently are going through one of the strangest transition periods in sports history; that being professional and or collegiate. and he is happy to be able to help chronicle it.