Pomona's Police Return To Schools
Despite previously removing police presence in the wake of George Floyd, police return after a child was injured near a local high school
The Pomona City Council met on Nov. 15 to discuss whether campus police officers should return to school campuses.
Following a shooting that took place near Pomona High School on Oct. 15, the city council decided to approve the return of campus police resource officers. The resolution also called for the city to enter an agreement with the Pomona Unified School District to create a police resource officer program from Nov. 1 until June 30, 2023.
The shooting that prompted this action was reported around 3:25 p.m. on Oct. 15. It left a 12 year old boy with non-life threatening injuries from broken glass debris, according to the Pomona Police Department. The suspect who fired gunshots was reportedly in a dark colored sedan and aimed at an unknown target, according to CBS News. Although a previous motion to defund police departments sparked by the death of George Floyd had removed police presence from campuses, this recent shooting has sparked a push for police to be brought back on campus.
In a 5-1 vote, the city council passed the resolution to fund two on-campus police resource officers, which will cost the school district $194,438 for each officer.
The city council also made the decision to raise their revenue for the upcoming fiscal year in order to pay 25% of the upcoming costs. This agreement will also allow for a reimbursement totaling $491,563.
School resource officers will also resume patrol during the summer school sessions.
Not everyone is in favor of bringing back police officers on campuses.
Many people have voiced their concerns against having school resource officers and have urged mental health programs be prioritized instead.
"Student safety and mental health go hand-in-hand," Superintendent Richard Martinez said. "Here at PUSD, we are redeploying resources in unprecedented ways to support and care for the whole child after an extremely disruptive pandemic."
Police officers will continue their duties in plain clothes for the time being. In a Nov. 16 statement, the Pomona Police Department reaffirmed its commitment to these undertakings. The department is looking "forward to continuing and building a positive work relationship with the Pomona Unified School District, staff, students, and administrators," according to the statement.
These school resource officers will be trained on de-escalating situations, restorative justice, trauma-informed practices, diversity and inclusion. The school will also require quarterly reports summarizing referrals made by the resource officers and the total number of arrests made. Resources officers will resume their duties beginning in December.
Leave a Comment
About the Writer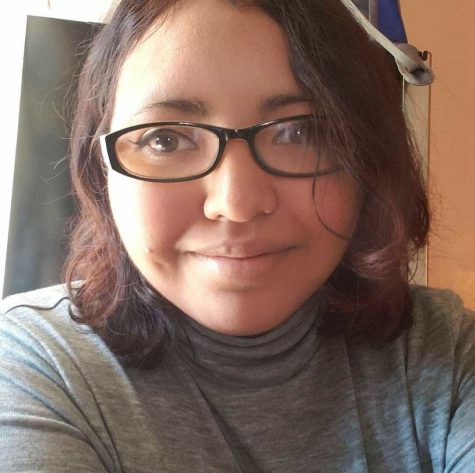 Gabby Flores, Staff Reporter
Gabby Flores is a staff reporter for SAC.Media. She is a journalism major who loves to write and listen to music.