Calls For Transparency Begin In Academic Senate
Individuals push for more community feedback within the college's mascot and moniker taskforce
After thanking everyone in the Academic Senate for their support over the four years she had served in the Pride Center as a coordinator, Melinda Bowen addressed growing concerns about a lack of transparency within the mascot and moniker taskforce.
"I have a big concern about the Mascot and Moniker Taskforce not operating – not being very transparent. I've started a petition through Change.org," Bowen said. "We really need faculty, staff and student support in sending a message to the taskforce that we would like an opportunity for public forums, an opportunity to speak."
Bowen later addressed that people who are not on the committee are not allowed to provide public comment, and that people have to know a member of the taskforce in order to get a Zoom link.
This Change.org petition is intended to send a clear message that people want to have the entire campus community involved regarding this issue. The petition organizer, Bowen, indicated that any upcoming decisions on whether or not the mascot and moniker of the college should change should have more input.
Academic Senate's sole appointment to the taskforce, Art History Professor Mary McGuire, also provided the Senate with an update. McGuire said the taskforce came to a consensus that the college's mascot should change but were more divided on whether or not the moniker of "Mounties" should be changed.
"There's been talks about changing it to Mountaineer, possibly, but both are problematic terms," McGuire said. "These are all configurations that, when used in laudatory ways, reinforce the white supremacist history of settler colonialism. Of course the term "Mountie," even if not used without this intention, is referring to the Canadian Mounted Police."
McGuire then noted that regardless of the intention of these terms, the history of them is connected.
"To use these as monikers for the next 75 years is setting up a precedent of keeping us in the past," McGuire added. "If you all have anything you want to share with me, you want to give me some feedback, I'm happy to hear it."
She ended by saying she was doing the best she could on the taskforce and encouraged others to show up at the upcoming meeting in order to bring strength to this message.
Leave a Comment
About the Contributor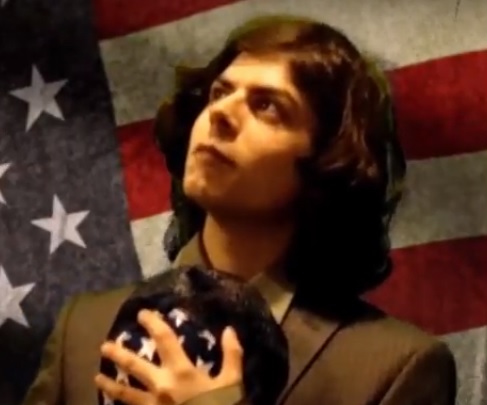 Joshua Sanchez
Joshua Sanchez is the former Editor in Chief and News Editor of SAC.Media. He was previously the managing editor of LAHS' student newspaper,
The Conqueror
. A portfolio of his reporting work can be found at
jdjoshsan.wordpress.com.