New California Ordinance Requires Vaccination Proof
Businesses will require proof of vaccination before granting entry
A new ordinance in California now requires proof of vaccination to enter businesses, restaurants, gyms and movie theaters as of Dec. 1.
Known as the SafePassLA ordinance, it is the first of its kind and is considered one of the toughest ordinances in the nation. After being launched on Nov. 8, full enforcement began on Nov. 29.
This mandate comes as officials try to gain an upper hand on the pandemic amid the emergence of the new omicron variant.
Omicron, which has now been detected in California, is causing worry as doctors say that this new strain could dominate worldwide within 3 to 6 months. At least a dozen other countries have reported at least one case of the new variant, and many countries, like Japan, have considered re-implementing new travel restrictions.
Although Japan had initially re-implemented travel restrictions – a decision that had caught Japan's Prime Minister Fumio Kishida by surprise – Japanese officials retracted their decision to restrict flights early today.
One former Mt. SAC student, a 23-year-old U.S. Navy sailor stationed in Japan, was not affected by Japan's temporary travel restrictions.
"I've always been lucky enough not to catch COVID-19 even when my whole family got it. It's something to keep in the back of my mind but I'm not extremely worried about myself personally," Thomas Bascom said. "Since I'm in the military there's all kinds of protocols when it comes to fighting the spread of COVID-19."
The new variant has also caused stress for business owners as many continue to struggle to stay open with the looming threat of being fined for every violation. Every business receives one warning upon their first violation, but businesses are fined $1,000 more with every subsequent violation.
"I think it's dumb. Here in Riverside we don't have that. No masks, no proof of vaccinations, nothing like that," 29-year-old Riverside resident Fabiola Tafoya-Esenberg said. "We have weddings here almost every week. You guys are very chained down unlike here in Riverside. I don't think they should require proof of vaccination. It should remain a choice."
Tafoya is not vaccinated and does not plan to be despite the concern over the new variant.
In order to be able to enter or participate in any indoor activities, or outdoor venues with over 5,000 attendees, a show of proof must be shown at the door before entering the venue.
A list of acceptable proof of vaccination records include the white CDC vaccination card, a yellow World Health Organization vaccine card, a digital COVID-19 record issued by the State of California which can be accessed through the My Vaccine Record website.
View Comments (1)
About the Writer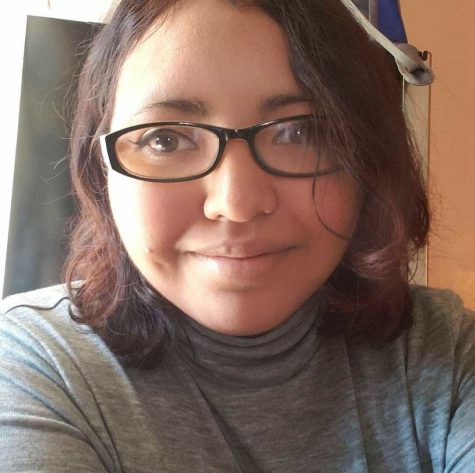 Gabby Flores, Staff Reporter
Gabby Flores is a staff reporter for SAC.Media. She is a journalism major who loves to write and listen to music.