Board Member Slammed For Getting Paid On Vacation
He missed two meetings over this vacation
While some may consider it petty, some residents and board members felt it showed a bad precedent.
Hacienda La Puente Unified School District board members voted in a 2-2-1 vote to approve compensation for board member Anthony Duarte.
Although the move had no financial impact to the district, it did have an economic impact for Duarte. Since Duarte missed the Oct. 14 and Oct. 28 meetings, the approval of compensation for his absence became an agenda item on Nov. 18.
The boiler plate language for the board item said the board should find that the absences were "due to a commitment deemed acceptable by the Board of Education."
It further explains that the governing board must "approve the reason as a hardship deemed acceptable by the Board of Education, in order for the member to receive the Regular Board Meeting compensation" when a board member is absent for reasons other than school business, according to Board Bylaw 9250.
His hardship, which was deemed acceptable by two members of the board, was a vacation.
https://www.facebook.com/photo?fbid=10226680021003856&set=a.1629148205765
This Facebook post from Oct. 17, approximately three days after the first missed meeting, shows Duarte at a beach.
This was later revealed at the meeting to be related to his absence from the board.
One public comment directly called this out.
"Now we all know that Mr. Duarte was on vacation," the speaker said. "The great thing nowadays is that [with] social media – everything is public knowledge. You can try to make your accounts private all you want, but the truth always comes out."
The speaker then went on to claim that the reasoning behind Duarte's absence did not fall under any of the board's listed reasons for why a board member should be compensated for an absence.
"If one of the things stated above was the cause of his missing these meetings, that would be understandable, but why not be open and honest. Why are you attempting to conceal it," they added. "No part of this has been transparent, structured or consistent. It's wrong and unfair."
These comments were later echoed by one board member after the issue was raised.
"To not be present as a team, putting in the work, to be on vacation – that doesn't seem fair," Stephanie Serrano said. "Even as a team member, I don't really feel supported from Mr. Anthony Duarte."
While it was addressed that this might have been a vacation for mental health reasons, Serrano still rejected the notion that Duarte should take a vacation after a significant vote that impacted the community.
"Not only do I not feel that as a board member, our constituents don't feel that either," Serrano added. "I can't support that."
Board member Christine Salazar said that it was inappropriate to air out personal grievances in this public setting regarding Serrano's comments about "not feeling supported" as an attack.
"This is kind of petty," Salazar added. "You vote on what your conscience is on this item without having to say 'we don't get along with each other' or 'he's not here.'"
A brief back and forth ensued between Salazar and Serrano before the vote was called.
Following all these comments, President Jeffrey De La Torre and Vice President Joseph Chang voted to approve the compensation while board members Salazar and Serrano voted against the motion. Duarte abstained which led to the 2-2-1 vote.
Superintendent Alfonso Jimenez cited board policy that had previously not been cited in 2-2-1 decisions under the prior superintendent. Where past 2-2-1 motions have failed, this one passed.
"In this particular case, per board bylaw 9323," Jimenez said to the board. "When you have a tie, the abstention vote becomes an affirmative vote, therefore the motion passed."
Leave a Comment
About the Contributor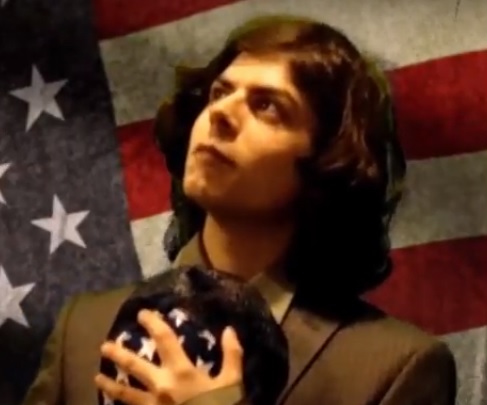 Joshua Sanchez
Joshua Sanchez is the former Editor in Chief and News Editor of SAC.Media. He was previously the managing editor of LAHS' student newspaper,
The Conqueror
. A portfolio of his reporting work can be found at
jdjoshsan.wordpress.com.