Walnut Adjusts Residential Waste Rates
Residents will expect to pay more in waste rates beginning on Feb. 1
The Walnut City Council discussed and approved an adjusted waste rate with Valley Vista Services on Dec. 8. In short, the motion called for a one time increase of 9.36% for residents and 3.93% to the Consumer Price Index (CPI) beginning next year on Feb. 1.
The motion also called for a matching one time rise of 13.93% for commercial rates within the same period, and it included an extension of the current contract for five more years. While originally set to end on Feb. 1, 2026, the contract will now expire on Jan. 31, 2031.
Beginning Jan 1, Walnut will be required to provide collection services to all residents and businesses that will divert organic waste from landfill disposal in compliance with former Gov. Jerry Brown's SB 1383. The 2016 law is intended to achieve a 75% reduction in statewide disposal of organic waste levels by 2025.
Walnut also approved a $2,500 six month pilot program to reserve a tennis court at Walnut Ranch Park for three days a week for Pickleball Play. The program will provide the new tennis court with additional striping to allow for dual tennis and pickleball use. The court is intended to be open for pickleball play on Tuesdays, Thursdays and Sundays for the entirety of this trial period. This program is funded by the 2021-2022 Parks Maintenance budget.
The city council also accepted a $300 donation from Los Angeles County Supervisor Hilda Solis for the Basic Box program, which sends out a one time pre-selected grocery item delivery to older adults and people with disabilities. Each box contains one loaf of bread, a carton of large eggs, one pound of butter, one pound of pasta or rice and a grocer's choice of two pounds fresh vegetables and two pounds of fruit.
Supervisor Solis' donation stems from previous donations to support senior programs within her district during the holiday season. The supervisor has previously donated funds to the Basic Box program to support meals during the Thanksgiving holiday, and this recent donation will provide additional meals and additional grocery items during the Christmas holiday season.
Walnut also reconsidered emergency circumstances surrounding the COVID-19 pandemic and approved a motion to continue social distancing and limiting the number of people attending city council meetings.
The next city council meeting will be held on Jan. 12 at 7 p.m.
Leave a Comment
About the Contributor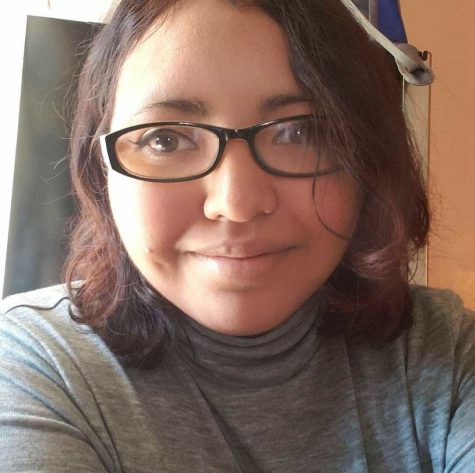 Gabby Flores, Staff Reporter
Gabby Flores is a staff reporter for SAC.Media. She is a journalism major who loves to write and listen to music.