Gov. Newsom's Budget Proposes Health Care For All
California is set to become the first in the nation to provide all people, regardless of their immigration status, free healthcare among five other priorities under a new proposed budget
Gov. Gavin Newsom released his 2022-23 state budget proposal in the form of a California blueprint, which aims to tackle some of California's greatest threats. The blueprint is outlined with five different areas of focus: fighting the COVID-19 pandemic, combating homelessness, taking actions against climate change, tackling the cost of living and keeping public streets safe.
Under the proposed budget, which is set to cost an estimated $286.4 billion according to ABC7, Newsom called for more action to fight against the COVID-19 pandemic. The administration plans to use science to help battle misinformation while focusing on keeping schools open and the economy growing. The governor also wants to ramp up vaccinations and boosters as the administration increases statewide testing to meet surges. All these efforts are slated to cost around $2.7 billion.
The blueprint will also focus on tackling climate change by providing $684 million to support firefighters. Newsom looks to expand resources in the form of helicopters and dozers by adding an additional $1.2 billion – building on his prior 2021 $1.5 budget – to step up forest management and other measures to save lives.
An additional $750 million will be added to the 2021 $5.2 billion water package to aid farmers, residents and wildlife as the state continues to fight against the current drought. This plan will also see a decrease in the state's reliance on fossil fuels and aims to provide and prepare the economy for a clean future.
This plan will add an additional $2 billion for mental health housing, services and clearing encampments. This expands on last year's $12 billion package and will create 55,000 new housing units and treatment slots for people as they transition from homelessness.
Newsom's plan also seeks to combat the rising cost of housing, child care, healthcare and keeping small businesses open. Under the proposed budget, California will become the first state in the nation to offer universal healthcare coverage to all state residents regardless of immigration status. The plan will also set an increase on achieving free universal pre-k, adding thousands of child care slots and allowing for an increase in access to school summer programs.
Under the governor's plan, more housing is to be added in California with $2 billion in new grants and tax credits. Small businesses will also be provided with fee waivers in order to provide small businesses suffering from the pandemic with hundreds of millions in grants and tax breaks.
The last area of focus for the governor's blueprint plan will see a sharp rise in crime prevention and enforcement. The Real Public Safety Plan, a plan that was first introduced last year to help prevent crime in California, will continue to focus on bolstering law enforcement and local response to stop and apprehend criminals. Around $225 million in grants will also be given to local law enforcement to create a new Smash and Grab enforcement unit to combat organized retail crime and grants for impacted small businesses.
Under the Real Public Safety plan, a new statewide team of investigators and prosecutors will be created to go after perpetrators. The plan will also see a new statewide gun buyback program that will allow guns to be repurchased while holding the gun industry accountable. The proposal is slated to be nation-leading legislation and lead to a rise in intercepting drugs at the border.
More information on these items and further items on Governor Newsom's California Blueprint can be found here.
Leave a Comment
About the Contributor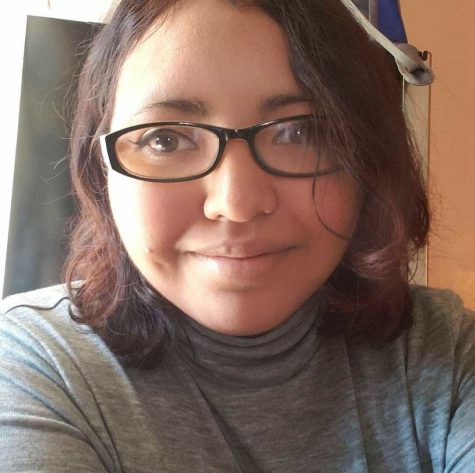 Gabby Flores, Staff Reporter
Gabby Flores is a staff reporter for SAC.Media. She is a journalism major who loves to write and listen to music.