Pomona Officer Shot, Suspects At Large
The officer was rushed in to the hospital and is expected to be okay
A Pomona police officer was shot in the leg around 7:15 p.m. on Orchid Street between Angela Street and Chanslor Street in Pomona on Feb. 3.
According to the Los Angeles County Sheriff's Department, the Pomona officer was driving through an alley when he came across three individuals. When the officer tried to make contact, one individual fired a gun and struck the officer in the right leg.
The officer fired back and struck the suspect twice in the upper torso according to an alert sent out by the Los Angeles County Sheriff's Department. The officer was rushed to Pomona Valley Hospital with non life threatening injuries and the suspect was also treated at the hospital.
In a tweet shortly before 9 p.m, the Pomona Police Department confirmed that they had taken one suspect into custody and recovered a semi-automatic handgun at the scene. While it is unclear what prompted the shootout, the two other suspects continue to remain at large.
The shooting follows a recent string of officer involved shootings across the country. In New York, a 22-year-old rookie New York Police Department officer was shot while off duty. He was driving to work when he was approached by two men, one holding a gun, while stopped at a red light. The suspect fired into the vehicle in an attempted carjacking and injured the off duty officer in the shoulder.
Nearby officers who heard the gunfire ran over to find the wounded officer as the suspects fled on foot. The suspects were later found a few blocks away and fired at the uniformed officers. They struck the bumper on one of the unit's vehicles before being taken into custody.
In another officer involved shooting, two officers identified as Officers Jason Rivera, 22, and Wilbert Mora, 27 were fatally shot during a domestic disturbance call in Harlem. Last month, a Los Angeles Police Department officer was laid to rest after being fatally shot.
Officer Fernando Arroyos, 27, was fatally shot in an unincorporated area in South Los Angeles after going home from shopping with his girlfriend. Four suspects in a pickup truck pulled up to him and fatally shot the off duty officer after a heated argument. According to authorities, the suspects targeted Arroyos for the two silver chains around his neck.
The Feb. 3 incident is still being considered an active investigation and the Pomona Police Department has since announced the investigation will be taken over by the Los Angeles Sheriff's Department in a final Facebook post update.
Anyone with information is encouraged to report information to the Sheriff's Homicide Bureau at 323-890-5500.
Anyone who wants to make an anonymous report can dial Crime Stoppers at 800-222-8477 or visit lacrimestoppers.org.
Leave a Comment
About the Writer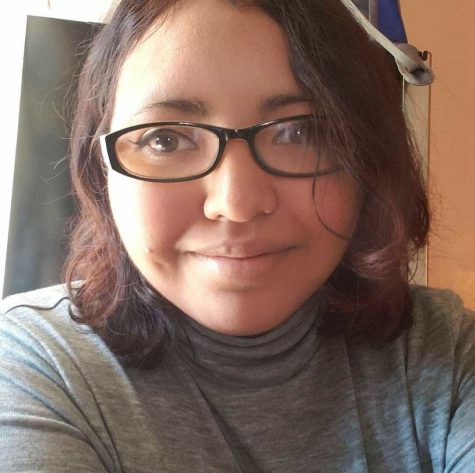 Gabby Flores, Staff Reporter
Gabby Flores is a staff reporter for SAC.Media. She is a journalism major who loves to write and listen to music.