Tracking Pop Culture's Emo Influence
Emo lives on, as My Chemical Romance continues to influence the music industry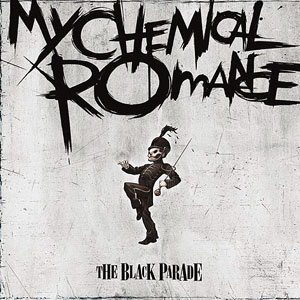 "The Black Parade" is a musical masterpiece that gave the subgenre of emo a revitalized definition in the rock scene on Oct. 23, 2006. My Chemical Romance's signature album had angsty teenagers of the 2000s in a chokehold, and the band popularized a style of jet black shag cuts and ripped skinny jeans that the older generation questioned and feared.
Although emo has slowly dissipated in today's world of music, MCR continues to influence today's artists across all different genres and age groups. Here are a few creatives that were heavily influenced by My Chemical Romance.
Post Malone
Rapper Post Malone, real name Austin Richard Post, is well known for being one of the many popular artists to merge the genres of rap and emotional rock into one big colossal subgenre.
The "Rockstar" rapper was filmed blasting "The Black Parade" at alternative party event "Emo Nite" on June 6, 2017. It is no doubt that the rapper wholeheartedly loves MCR as he rocks out to the emo anthem of the century.
Pink Pantheress
Emerging British singer PinkPantheress is a garage pop artist whose lyrics feature the same melancholy presentation that Gerard Way's lyrics do.
From singing about heartbreak and self reflection reminiscent of "Three Cheers for Sweet Revenge," the singer revealed to The Guardian that she began her music career by covering My Chemical Romance songs in her early teen years.
The "Passion" singer also posted an image on Instagram that features a My Chemical Romance cake decorated with red roses and skulls (reminiscent of "Three Cheers for Sweet Revenge") with the caption "my heroes."
View this post on Instagram
Youngk of Day6
Day6 is a Korean pop-rock band composed of members Sungjin, Jae, Young K, Dowoon, and Wonpil. Vocalist and bassist Young K has cited My Chemical Romance as one of his major influences in his career as a musician.
In an interview with Mark Hoppus on "After School Radio," the bassist said that in middle and high school he had ventured into the rock genre without even realizing it.
"When I was in middle and high school, I listened to a lot of rock music," said Young K. "I didn't know that I was into rock music until I got into the rock bands."
The Day6 member then went on to list bands that influenced his interest in the rock genre.
"I realized I have been listening to a lot of them like Oasis, Red Hot Chili Peppers, MCR and those kinds of people."
Carrie Underwood
After releasing the award-winning album "Blown Away," country-pop singer Carrie Underwood had said that she was inspired by My Chemical Romance to write her album.
In an interview with Digital Spy, the singer described My Chemical Romance to be the modern version of the iconic band "Queen" and how she had them in mind while writing her record.
"I'm influenced by them, and I love it when people do things that are different."
Bonus: The Twilight Franchise
During the writing process of the cult favorite novel "Twilight," author Stephanie Meyer found influence in My Chemical Romance while creating the personality of character Jacob Black, the supporting role in the franchise.
"This band is so in touch with Jacob's character," Meyer said to Entertainment Weekly in 2009. "The song 'Famous Last Words" is a really romantic version of Jacob saying, "Okay, I'm putting myself out there, and you're probably going to break me, but that doesn't change the fact that I'm still going to make the offer."
Leave a Comment
About the Contributor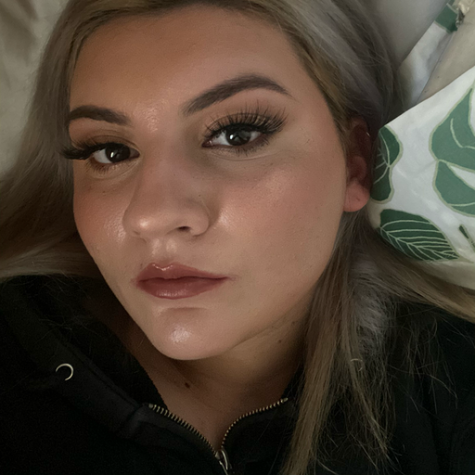 Samantha Acevedo, Staff Reporter
Samantha Acevedo is a staff reporter and writer for SAC.Media.