College Provides Further Spring Return Information
From drop dates to contract tracing, their information sessions provided an update to faculty
In a series of Zooms, Mt. SAC administration provided faculty with an update and further information about the spring return to campus.
In a smaller group on Feb. 23, the group explained how administration, human resources, contact tracing, continuing education, student services and instruction were handling the spring return.
On the administrative side, Vice President of Administrative Services Morris Rodrigue explained how the college has handled around 15,000 students returning to in-person classes with a 50-50 metric of students choosing face-to-face and online.
In order to encourage compliance with vaccinations, the college established five drop dates.
Three were "soft" drops, where students that signed up during the week of drops were "frozen" until the next drop date. These occurred on Feb. 11, Feb. 17 and Feb. 25.
Two others were "hard" drops, where everyone that did not meet the criteria of having their first dose submitted to Cleared4 or exemption accepted were removed from their classes.
These will occur on March 1 for lacking proof of the first dose and March 25 for lacking proof of both doses.
The human resources end repeated information that is already often found in the campus' alerts, including the new antigen testing option for individuals on their fifth day since testing positive. This has reportedly brought back around four dozen individuals sooner than the prior 10 day isolation period, according to Title IX Manager Ryan Wilson.
With about 800 students qualifying for exemptions, those students will continue to test weekly – but faculty will no longer have to check their rosters for clearance status.
As a compromise, instruction has issued out mandatory seating charts for professors to turn in to their division leadership in order to assist contact tracing. Students on waitlists will have to wait outside until the professor has determined whether or not there is adequate spacing and room for extra students, according to Vice President of Instruction Kelly Fowler. Those waitlisted individuals are also advised to show their cleared pass on their phone.
Contact tracing, led by Denise Lindholm, has increased their efforts and now report positive cases to professors, assistant deans and deans – as well as employees and their supervisors depending on who is impacted.
While stating they are only as good as the info they receive, they urged the importance of these seating charts in order to quickly determine the four students who were seated closest to the impacted individual in order to slow the spread.
The number four was determined from ideal settings of spacing and that would involve students in front of, behind and on both sides of the positive student. It was unclear how this will be modified for rooms that are not able to be socially distanced.
The school of continuing education continues to have non credit faculty work with their managers as their process does not allow for a consistent seating chart. They submit a seating chart every day since students flexibly enter and exit their courses, according to School of Continuing Education Vice President Madelyn Arballo.
They also offer different screening types for their students and visitors and have an assistance SOS line as well.
Student Services was also able to help about 193 students get cleared for spring registration clearance on Feb. 11 alone.
A total of over 2,000 students in support programs, athletics or financial aid were contacted by staff, 3,680 students were sent direct emails and notifications and 550 new students were mailed a letter and received a phone call. Around 1,813 emails and phone calls were also directly responded to by Mt. SAC's "Vax or Test" team as well.
This info Zoom session included just some of the measures the college has taken to encourage compliance with the vaccination requirement.
Follow SAC.Media for further updates on the college's handling of the pandemic.
Leave a Comment
About the Contributor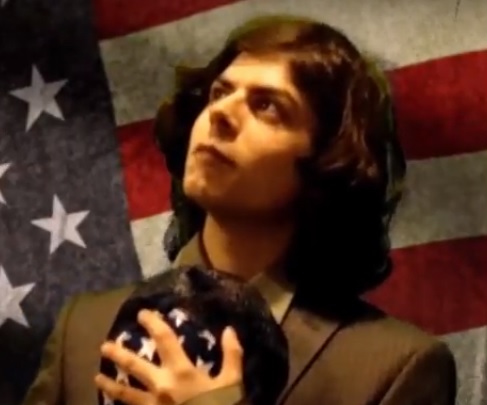 Joshua Sanchez
Joshua Sanchez is the former Editor in Chief and News Editor of SAC.Media. He was previously the managing editor of LAHS' student newspaper,
The Conqueror
. A portfolio of his reporting work can be found at
jdjoshsan.wordpress.com.