Finding a Pathway Through Uncertainty
From unmotivated student to a fulfilling career in psychology
"People would say, 'What do you want to be when you grow up?' and I would go, 'I don't know, you got some ideas?'" That's how biological psychology professor John Pellitteri described his first memory of being asked that classic career question as a kid.
Most kids who were asked this question responded that they wanted to be a fireman, an artist or the next president. Pellitteri recalled that even as a high school kid, he still wasn't sure what career he was going to choose.
"I was never the greatest student in high school," Pellitteri said. "I was fairly unmotivated and didn't really know what I wanted to do."

Pellitteri's journey of finding a career he is passionate about has led him to become a board-certified clinical psychologist and psychology professor. He is also the national exam coordinator and western regional director of the American Board of Clinical Psychology, a nationally certified counselor and is a credentialed health service provider from the national register.
He holds master's degrees in marriage and family therapy and clinical psychology, a doctorate in clinical psychology and a post-doctoral certificate of specialization in neuropsychology. On top of all that, he is currently completing a third master's degree in clinical psychopharmacology.
"And I'm married with three kids and a stupid dog," he said with a smile.
Pellitteri added that his best advice for students is to get to know themselves as best they can, understand the fields that are available and understand what kind of costs they have. Making this discovery about oneself is an essential step in finding a fulfilling career.
He suggests for students to ask themselves if they enjoy working with people or things. Do they like solving problems or building things? Or, do they like teaching and interacting with people?
This strategy is not how his career started. He grew up with a high school science teacher as a dad and always knew it was expected of him to go to college with a major in some form of science. He decided to attend Cal Poly Pomona due to its proximity and affordability at the time and started as a behavioral science major.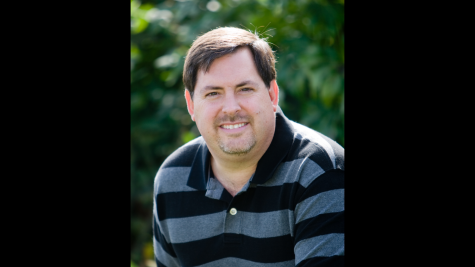 However, Pellitteri's lack of motivation followed him into college.
"When I was about two years in, my dad died and that was a huge turning point for me because now I felt like I was working without a dad and I didn't know what to do," he said.
He was running a karate school at the time but realized that he would not make a lot of money teaching kids how to beat up their brother and sister. So, he buckled down and became serious about school. He quickly went from a C student to an A student and never looked back.
"I don't think I got anything less than an A ever again," Pellitteri said. "Kind of out of anxiety and desperation. Dad said to go to school and I didn't know what to do, so I decided to go to school as hard as I could."
Pellitteri dual majored and earned his bachelor's degrees in psychology and sociology. After this accomplishment, he was excited about possibly becoming a CIA secret agent.
"I found it really distasteful because it was all about killing people and leaving the buildings intact," he said. "I really learned about myself and I don't really want to kill everybody."
"I'd rather help them," he added.
That's how he went on to earn a master's degree in marriage and family therapy at the University of La Verne. He found that he fit in with these people much better because their main goal was also wanting to help others. The only setback was when Pellitteri received some bad advice from professors, who suggested he earn a master degree and then if he wanted, complete only two more years of school to get a doctorate. However, that's not true.
After finishing his master's, he decided he wanted to be a psychologist instead of a licensed marriage and family therapist. But he ended up having to start over at the California School of Professional Psychology, where he earned a second master's degree and then his doctorate of psychology.
Pellitteri wrote a book in 2019 as his sabbatical project called, "The Making of a Psy.D.: Trials and Tribulations of Developing an Applied Psychology Career" that helps students interested in the field avoid the mistakes he made. Mt. SAC students can have the book for free with the code MSAC19. It's essentially his journey and how he became what he is today.
He remembered attending Cal Poly Pomona and asking his professors how to become a therapist and they never had an answer for him. Looking back, it made complete sense that the professors didn't know because they were academic psychologists, scholars and researchers.
"So I wrote that book to kind of inform students who are interested in applied psychology instead of a basic or research psychology," he said. "It's not a huge scholarly work, it's more readable."
"I wrote it this way on purpose to be accessible to students. And hopefully they find it interesting and entertaining and they have a sense of what the whole different areas of psychology are," he added.
Nowadays, there's a lot of pressure on students to get their degrees as fast as they can. Pellitteri urges students to resist that pressure. He developed a no-fail attitude where he committed to doing something in his mind and completed it no matter how many tries it took.
For example, when he was going for his board certification in psychology, he thought it doesn't matter if he fails the test, he'll just take it again.
"And in a way that really took the pressure off me because eventually I will pass," he said enthusiastically. "I wish I had this attitude earlier in my life, so I would encourage people to think of it like that. There's no race."
Pellitteri even suggested to his kids about taking a gap year to travel and figure out what they enjoy. It's a better alternative to get to know oneself rather than jump into college when they're not ready.
He recalled how one of the greatest things about community college was that students could play around with classes easily and try whatever interested them until they figured out what they wanted to do.
"The counselors here would hate for me to say that, but I think they would actually agree with me that forcing someone who's 18 years old to decide what they want to be when they grow up, it just can't happen," he said.
Pellitteri shared his faults and what he wished he had done when picking his career path. He wished he hadn't let fear be such a big part of his life when choosing his career. Looking back, he would have liked to try theater arts, acting or even stand up comedy.
But like most people, he was too afraid that he needed a path that guaranteed a job in the end.
"Advice I would give others is try not to let fear make your decisions," he said. "When you have three kids, in my case one of them with special needs, a house and two cars, you really don't have the luxury of putting it all on red and rolling the dice. So when you're 18, 19, 20, 21, 22, 23 that's the time to take a chance."
He wishes he could tell his past self to not be afraid, try whatever it is he wants, he may surprise himself.
Pellitteri unpacked his specific experience working within the psychology field. He described how rewards in clinical and neuropsychology don't come every day. Getting to where you want to be can be a long process and psychologists have to be okay with not hearing a lot of career-affirming feedback. But that just makes hearing it that much more meaningful.
"I can remember someone saying to me, 'You saved our marriage,' or people saying, 'I feel like I have a whole new life,'I'm one of those people who very much enjoy helping people," he said. "I think a lot of college professors are, you can barely shut up a college professor because we want to tell students things, we want to help students so much."
He described how there's not a ton of fields where you get people coming back saying how much their lives are now changed. He admits it may sound a little cliché, but he enjoys helping people so that is why he is in the field.
Neuropsychology is all about figuring out where the brain issues are and what the limitations that person is going to have because now, they have an essentially different brain than what they started with.
"[Neuropsychology] makes me feel a little more like a detective like Sherlock Holmes, taking little evidence in and putting it into the context of my training and figuring out what's going on," he said. "One of the greatest things about psychology is there's so many different areas you can get into and specialize in."
Pellitteri's wife, Samantha, shared her viewpoint on her husband's journey. "His educational and career journey is a constant work in progress as it is fueled by his love of learning and passion to be the best he can possibly be in this field. He's a gifted teacher and hopes to inspire his students to be life-long learners," she said.
Pellitteri started out having no idea what his career in life would be. Through embracing uncertainty and learning who he is, he gets to wake up and do something he loves every day. However, practicing what he loves doesn't always go his way. He's experienced a range of bad psychotherapy sessions and amazing sessions.
"I've had clients yell at me, I've had clients who have been suicidal, I've had clients who've had these breakthroughs and breakdowns in my office," he said.
In Pellitteri's field, he's learned that psychotherapy is a very intimate kind of endeavor that can uncover very powerful feelings that don't always go well.
"In Jujutsu they say you either win or you learn. And when you win all the time you're not really learning that much," he said. "It's when you get beat and choked and arm-bared that you start to learn how to do the art more and more. Same thing with psychology, you need to get choked a little bit to learn."
View Comments (1)
About the Contributor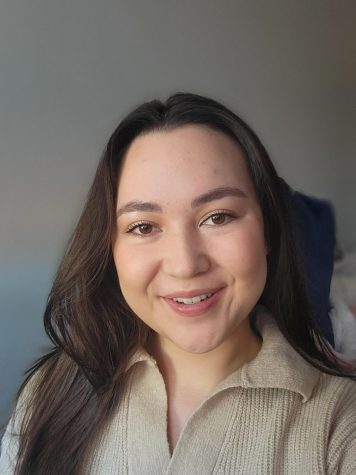 Andie Kalinowski, Features Editor
Andie Kalinowski is the Features Editor of SAC.Media.