Covina Adopts Budget Adjustments, Voices Support For Ukraine
Aside from the improvements, council members signaled concern over the ongoing war in Europe
On March 1, the Covina City Council approved a mid-year budget update, enacted a procedure consent calendar and briefly discussed local and international affairs.
The mid-year budget adjustment, which the council passed unanimously, will add $486,793 to the general fund budget. The new funds will be distributed to the legislative department, administrative services, police department and community development. The $138,507 cost will be offset by a reduction in the budget for the parks and recreation and library department.
The police department will receive a bulk of the new budget, adding up to $465,000 for utilities, maintenance, training and overtime costs.
The budget adjustment will also shift $6.3 million from the measure CC fund to several internal service funds. Notably, the worker's compensation and public liabilities funds, both have been operating off of negative balances for several years.
The decision to derive funds from measure CC comes as the fund has exceeded projections, benefiting from increased sales tax rates.
The council breezed past the consent calendar and approved nine resolutions unanimously. The measures included a renewal of the general service agreement the city has with Los Angeles County, the filing of several notices of completion for contracted work and a payment demand.
The general service agreement allows Los Angeles County to provide immediate and essential services requested by the city. The program, which Covina has participated in since 1977, will not require another renewal until 2027.
After approvals, council member Walter Allen III expressed support for the Ukrainians fighting the ongoing Russian invasion.
"We all as Americans should support the freedom of those who are fighting for it overseas," he said. "Ukrainians deserve all the respect in the world for standing up to tyranny."
Mayor Jorge Marquez agreed with his sentiments.
The city council will meet again on March 15.
Leave a Comment
About the Contributor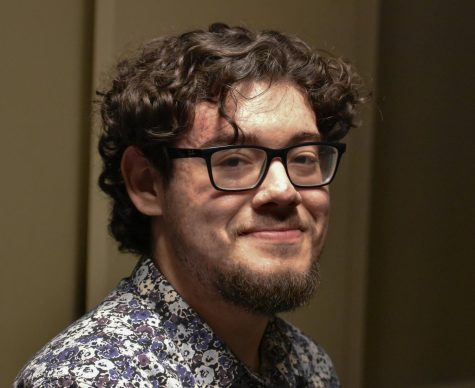 Bryan Jimenez, Editor in Chief
Bryan Jimenez is the Editor in Chief of SAC.Media. He can be reached at
[email protected]
.