Mounties Overcome Coronavirus to End Season High
Mt. SAC's football team shows promise in their first season back from the coronavirus
Mt. SAC football began their spring training in February 2020, coming off a strong 7-4 winning season and conference title.
They had kept a strong core of players from the previous season and had an incoming batch of freshmen that were hungry to play. As the college looked to reopen the renovated Hilmer Lodge Stadium, the future seemed bright for the Mounties.
That all came apart when the pandemic hit them like a defensive tackle sacking a quarterback.
The 2020 football season was canceled.
Waiting was difficult and the quarantine brought a cloud of uncertainty over the future of the Mounties.
"You just have to stay positive," running back Keoua Kauni said. "I just had to keep my head down, work, and just pray that we were still going to have a season."
When 2021 came, it also brought along changes in health and safety regulations and a COVID-19 vaccine, more importantly, the Mounties' season.
Mt. SAC's first game was against LA Valley College. They dominated with an amazing 72-0 final score. The Mounties went into that game looking to make a statement. The defense and offense were running on all cylinders. It was a dream start for the Mounties. they looked unstoppable.
Then the team got COVID-19.
The Mounties had to postpone a few games due to health and safety protocols on both sides of the field. It was just a bump in the road, as the team was excited to come back to playing football again.
"We tried to stay as positive as we could about it," quarterback Alex Flores said.
The Mounties just had to stay prepared and wait for their next opportunity, which happened to be their home opener at the newly renovated HIlmer Lodge Stadium against Bakersfield College.
The Mounties were excited to be back and play in front of their families and fans. They showed out at home, controlled most of the game, barely letting Bakersfield within striking distance the entire game to take their home opener with the score 45-21.
The Mounties were on a roll winning their first two games in commanding fashion. They kept the wins rolling as they beat Saddleback College. This hot start would end with two back-to-back losses against El Camino and Riverside City College, both games were just missteps in the grand scheme of the season.
The Mounties got back on track soon after, winning two more by beating Chaffey and Palomar. Then in the last two games of the regular season, the Mounties would split. They lost a tough one to Cerritos College and dominated San Bernardino Valley. They finished the regular season 7-3, which qualified them for a bowl game appearance.
The Mounties would play in the SCFA Patriotic Bowl against Fullerton College. This would be their last chance to make the most of their season. The game was a nail biter, as both teams kept scoring, and the game would eventually go into double overtime.
The Mounties got one last drive down the field to put it away when quarterback Alex Flores found tight end Bryce Pierre for the game winning touchdown.
Even though the Mounties did not make it to the playoffs, they had an amazing season. They still have a strong freshman core to work with and had two sophomores transfer to large university programs. The future is bright for the SACDAWGS.
Leave a Comment
About the Contributor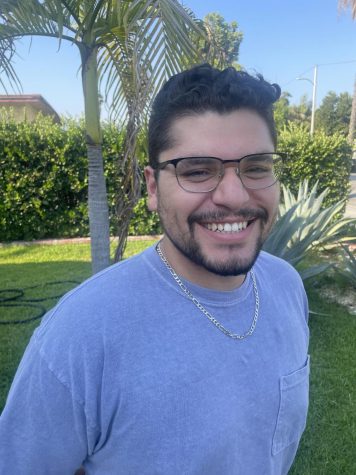 Diego Renteria, Sports Editor
Diego Renteria is the Sports Editor for Mt. SAC Media. He is a Journalism major at Mt. SAC with hopes of transferring to Cal State Long Beach. His goal for after college is to be working in a form of sports management or sports media. He said that we are currently are going through one of the strangest transition periods in sports history; that being professional and or collegiate. and he is happy to be able to help chronicle it.