Blocked Abortion Bill Preludes Women's History Month
The bill is stalled as the country raises attention to women's history
On Feb. 28, Democratic Sen. Joe Manchin joined 48 Republicans in filibustering the Women's Health Protection Act, a bill that aimed at codifying the right to abortion into federal law. The vote came amid nationwide Republican-led efforts to restrict access to abortions.
Six senators abstained from the vote, including Republicans' abortion rights supporters Sens. Susan Collins of Maine and Lisa Murkowski of Alaska.
"I don't think it's right," said Vanessa Camacho, psychology major. "It's frustrating. If I were to be in a position where I would have to debate what my options are, I would want that fully based on me, not based on other people's opinions."
The bill's blockage coincided with the beginning of Women's History Month, a time dedicated to celebrating the contributions women have made to society as well acknowledging the difficulties they face.
"This fight continues – in Congress and in the states," Planned Parenthood President Alexis McGill Johnson said in a statement following the vote. "As state legislative chambers escalate their aggressive assaults on reproductive freedoms, we need lawmakers at all levels of government to step up in this moment of crisis."
Last year, Texan lawmakers passed a controversial bill which outlaws abortions after six weeks of pregnancy – around the same time the fetus develops a heartbeat.
"Once it has a heartbeat, it's a person," said Alyssa Valenzuela, medicine major. "The baby doesn't ask to be brought into the world."
Although the law was challenged, it was eventually deemed constitutional by the Supreme Court. On March 3, Floridan lawmakers passed a bill prohibiting abortions after 15 weeks, which Gov. Ron DeSantis is expected to sign it into law. Similar legislation is in the process of being passed in West Virginia, Arizona and Idaho.
The Republican-majority Supreme Court is scheduled to rule on Dobbs v. Women's Health Organization – a case testing the constitutionality of Mississippi's 15-week ban – later this year, possibly leading to the overturn of Roe v. Wade, the landmark case establishing the right to abortion.
A policy analysis by the Guttmacher Institute has found 26 states to be likely or outright certain to ban abortion assuming the Court reverses Roe v. Wade.
"Across the country, it is a dark, dark time for women's reproductive rights," Senate Majority Leader Chuck Schumer said ahead of the vote. "Congress must codify into law what most Americans have long believed, that abortion is a fundamental right, and that women's decisions over women's healthcare belong to women, not to extremist right-wing legislatures."
Leave a Comment
About the Contributor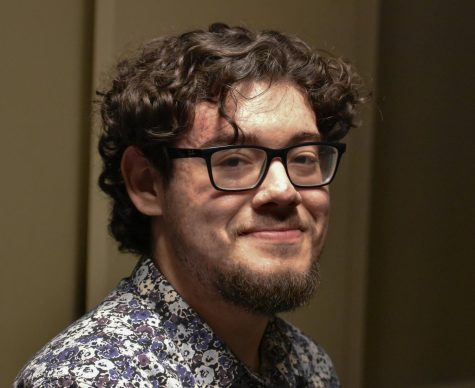 Bryan Jimenez, Editor in Chief
Bryan Jimenez is the Editor in Chief of SAC.Media. He can be reached at
[email protected]
.