Help Ukraine and Cope with Residual Anxiety
How students can help citizens of Ukraine and take care of themselves
When Russia launched a full scale assault against Ukraine on Feb. 22, many lives were upended.
Some experienced feelings of dread and fear about being in a state of war. Ukraine's citizens have been forced to leave their homes while scrambling for their lives which has caused families to separate and a state of uncertainty. 
Some students have friends in Ukraine and the crisis has deeply saddened them. 
"Sometimes I can't watch [the news] because I don't want to hear this stuff, but I know that I have to because it's actually happening in my time," 19-year-old early childhood education major Gabriella Mena said. "I just want to go over there and help." 
Hundreds have been killed in the ordeal, but there are ways that you can support the citizens of Ukraine who are hurting during this time. 
Here are two ways for students to help Ukraine:
Stay informed about the conflict and be careful about what information you read on social media

Donating through credible organizations
Students may be feeling anxious and more overwhelmed than normal as the struggle between Russia and Ukraine continues.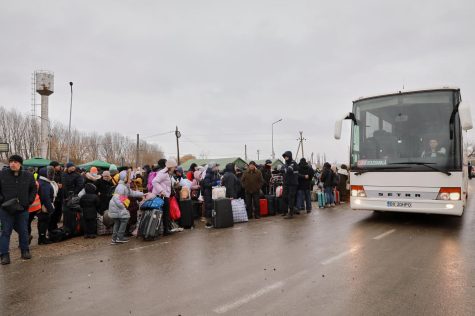 While keeping up with the ever-changing news is important, everyone has a certain threshold for their mental health. Staying in tune with your limits can help you manage symptoms before they become too much to handle. 
Kinesiology major Ebe Vianey Romero Rodriguez, 18, said the situation made her feel anxious. 
"I live here because I wanted a better life," Rodriguez said. "So far I've gotten it but because of war I'm afraid that opportunity is going to end." 
Mt. SAC's Health Center provides resources for coping with anxiety that are easily accessible under mental health services. Coping tip sheets and self-help videos for anxiety and other mental health needs are listed. 
Licensed Clinical Psychologist Dr. Seth Meyers works closely with student health services and created the video for managing nervous energy and anxiety himself. Mt. SAC's health center staff also created many tools to address some of these distresses. 
Meyers' suggestions for coping with anxiety: 
Meditation 

Regular physical exercise

Positive self talk

Breathing exercises

Journaling

Quality sleep

Aromatherapy 
Students are bombarded by stressors from various areas in their lives. On top of all that, this kind of serious world altering incident is bound to add more worry. Having empathy for the Ukraine crisis and taking action to help is one way you can assist its citizens. At the same time, it is also important to make sure you take care of your own well-being. 
Leave a Comment
About the Contributor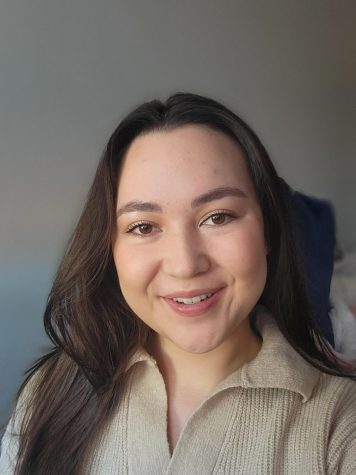 Andie Kalinowski, Features Editor
Andie Kalinowski is the Features Editor of SAC.Media.