Covina Elects New Mayor, Receives Large Grant
Patricia Cortez, the city's fourth female mayor, has served as a council member since 2018
On March 15, Covina City Council unanimously elected Patricia Cortez as mayor and Walter Allen III as mayor pro tem.
Jorge Marquez has been a council member since 2013 and served as the city's mayor in 2017. He will not be seeking reelection, but will remain a council member until the June election cycle.
"This council has been amazing, one of the best councils I've worked with," Marquez said. "Thank you so much for everything and I look forward to the next three months and getting things done."
Once the process had been finalized, Cortez acknowledged the significance of her appointment.
"Not only am I excited to serve as your second Latina mayor, but it's also been a few years since we've actually had a woman in this seat," she said. "So it's about time."
Her statements roused applause from attendees.
Allen was elected to take Cortez's former role as mayor pro tem. He had previously been appointed to the position in 1999 and 2002. He had also served as mayor in 2004.
In recognition of the outgoing mayor and the new appointments, several representatives for government officials were present.
Carrie Lam, caseworker for Rep. Grace Napalitano (D-32), presented Marquez with a certificate acknowledging his time as a council member.
"Congresswoman Napalitano proudly joins the San Gabriel Valley to recognize your tenure as mayor and council member for the city of Covina," she said. "Your accomplishments will benefit the region for many years to come."
Jamilex Rodriguez, representative for state Sen. Susan Rubio, also presented certificates to Marquez, Cortez and Allen for their service to the city.
Assemblymember Blanca Rubio's two field representatives joined one of Los Angeles County Supervisor Hilda Solis' field deputies to present similar certificates.
Aside from the elections, the council also approved a procedure consent calendar, which includes a $4,845,229 grant from the California Department of Parks and Recreation for the Covina Recreation Village Project. The project, introduced last year, would offer a host a multitude of civic and community amenities for the community to enjoy including a gymnasium and multi-purpose facilities.
The council will meet again on March 29.
Leave a Comment
About the Contributor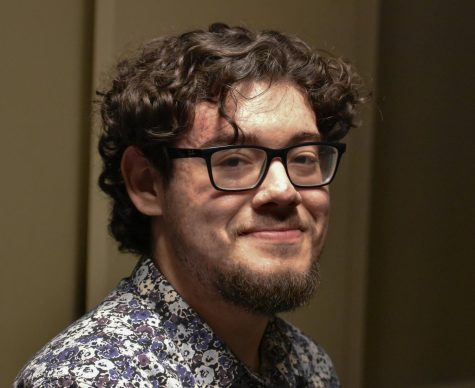 Bryan Jimenez, Editor in Chief
Bryan Jimenez is the Editor in Chief of SAC.Media. He can be reached at
[email protected]
.