Figure Skating Industry Spirals Downhill
These coaches and trainings are killing our young athletes
Let's call it what it is. This is manipulation. If you're a figure skater in the industry, you are being manipulated. The pressure placed on these young athletes by their coaches is outrageous and the industries that employ them need to change their hiring process.
The figure skating industry continues to create a detrimental environment for young athletes, especially young girls.
Competitive figure skaters can practice on average three to six hours a day, five to six days a week. This does not include the hours spent training off the ice, muscle recovery and other everyday activities. Dedicating all your time and energy to one activity with little chance of any benefits is disheartening. Yet, these young, impressionable athletes continue because of the pressure from their coaches breathing down their neck.
Figure skating is a beautiful sport that combines artistry and athleticism. The idea of winning is enticing. However, skaters in the industry being forced to compete by their coaches is sickening. The decision to compete should be made by the person actually competing.
Having a strong support system is crucial for these skaters, especially when attempting to work all the way up to the Olympic level. Family, friends and coaches can provide this much needed support. Unfortunately, some coaches do not always have the athlete's best interest at heart.
The figure skating industry puts coaches like Eteri Tutberidze in power who claim their athletes well-being is their priority, but ultimately use them as ways to make a name for themselves. Therefore, the coaches are allowed to do whatever they want and "coach" with any harmful techniques they want without any regard for their athletes.
During the 2022 Winter Olympics, news of 15-year-old Russian figure skater Kamila Valieva's positive drug test spread. Valieva is coached by Tutberidze. The young girl tested positive for a concoction of three drugs in her system. While hypoxen and L-carnitine are allowed, trimetazidine (TMZ) is on the list of banned substances. It enhances blood flow and is meant to increase function of the heart when it lacks oxygen. Overall, the combination of these three drugs encourages better performance and stamina.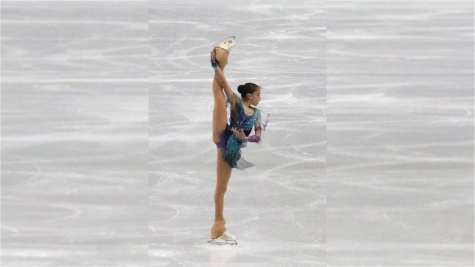 Many people were outraged at this news with some adding blame on the coaches while others argued that young Valieva herself was at fault.
Competing at the Olympic level at 15-years-old brings immense pressure all on its own. You are supposed to be able to trust the coaches in your life. They influence everything from what you eat, what you do with your body and always tell you that it is win or face the consequences.
Mental health issues among athletes are steadily increasing. According to Athletes for Hope, "among professional athletes, data shows that up to 35% of elite athletes suffer from a mental health crisis." These problems can present themselves as depression and anxiety, eating disorders, stress and burnout.
These problems are unnecessarily instigated by Tutberidze's strict coaching style of dieting and abusive training. It is remarkable how Tutberidze tends to focus only on young athletes who would end up retiring at a young age due to injury. This strict training routine that pushes the athletes to the point of breaking is harmful and needs to be revoked.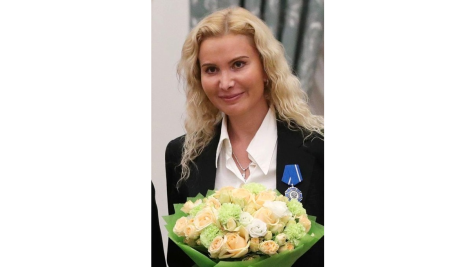 Furthermore, these skaters are pushed to their limits because it has been deep rooted in them to win at all costs. Tutberidze puts their health aside for the sake of winning. When Valieve fell in the women's individual free skate after already breaking a World Record, she broke down in tears and received only harsh criticism from Tutberide.
Such reprimand after an understanding breakdown led to 2016 silver medalist and three-time U.S national champion Ashley Wagner to state on Twitter:
I can't watch this. They all look devastated. This just shows that these a children that are put in a position that is so wildly unhealthy and harmful to them. I'm sick to my stomach. #WinterOlympics #FigureSkating

— Ashley Wagner (@AshWagner2010) February 17, 2022
It's not just Olympic newcomers that feel overwhelmed. Simone Biles holds a combined total of 32 Olympic and World Championship medals and is tied as the most decorated gymnast of all time. Her success makes it seem like she has everything all figured out. However, highly decorated Biles pulled out of events in the Tokyo 2020 Olympics due to her mental health.
Some were quick to say that Biles pulled out of the competition because she was not doing as well as she would have liked. People immediately assumed the worst instead of believing Biles when she said she needed a break. This further contributes to young athletes being afraid to speak up. They are shown that if they raise their concerns, no one will believe them.
In an interview with People magazine, former U.S. figure skater Gracie Gold shared her struggles with depression, eating disorders and serious thoughts of suicide due to the strain placed upon her.
This is not OK.
It is not OK that so many talented athletes are miserable in a sport they used to love, and have to compromise their physical and mental well being for the sake of a piece of metal. It is not OK that a 15-year-old was under so much strain, she relented and took a banned drug.
Young athletes should be taught that it is OK to look out for themselves.They don't always have to conform to what the adults and coaches in their lives are pressuring them to do for the sake of winning. This constant stress needs to be alleviated before a serious physical or mental injury takes place that permanently ends their career.
Parents and athletes should stop attending skating schools and programs that put their athletes through anything as a means to win a title. Our youth's mental and physical well-being is spiraling downhill and there needs to be a serious change.
Here are resources if you are struggling with your mental health and eating disorders:
National Suicide Prevention Lifeline 800-273-8255. It offers 24/7 support.
National Alliance on Mental Health 800-950-6264 or text "NAMI" to 741741.
National Eating Disorders Helpline
Leave a Comment
About the Contributor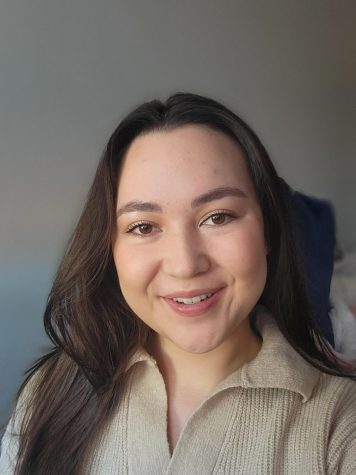 Andie Kalinowski, Features Editor
Andie Kalinowski is the Features Editor of SAC.Media.