The Night Chris Got Rocked
Will Smith slapped Chris Rock at the 2022 Oscars and he was wrong
The 2022 Oscars became a memorable event with Will Smith slapping Chris Rock on stage. It quickly became known as the slap heard 'round the world. The slap was arguably the most exciting thing to happen at the Oscars since, well, forever, so it is no wonder that the internet has been ablaze with memes, conspiracy theories and opinions.
The confrontation began when Rock said, "G.I. Jane 2, can't wait to see it." A clear reference to Will Smith's wife, Jada Pinkett Smith's shaved head. Upon the delivery of the joke Smith can be seen laughing (rather jovially I might add,) while Pinkett Smith was seen in the background rolling her eyes.
Moments later, Will Smith rushed the stage where he then proceeded to slap the comedian. When Smith took his seat again, he can be heard shouting, "Keep my wife's name out your fucking mouth." While audience members watched with visibly shocked faces. Yet, Smith's initial reaction of laughter made his later actions that much more puzzling and bizarre.
However, Chris Rock was just doing what comedians do – making jokes. It has been a longstanding tradition for comedians and actors to present awards to add humor to otherwise drab and stuffy events. It was no secret that awards ceremonies like the Emmy's or the Oscars were packed with rife comedic pokes that targeted celebrity attendees. Not to mention, other awards ceremonies, like the Golden Globes that Ricky Gervais hosted in 2020, which homed some pretty brutal jokes, none of which garnered the host a physical assault.
The entirety of the night hosts – Amy Schumer, Regina Hall and Wanda Sykes, cracked jokes about those in attendance, so, why did Will Smith take it upon himself to make a spectacle when Chris Rock made a joke about his wife? His actions were overzealous, to say the least.
Dozens of other celebrities were the butts of pretty outlandish jokes during the ceremony, yet none of them rushed the stage in protest because it was something you just do not do. The jokes that were made were done in good fun and needed not to be taken so seriously.
Smith interrupting an entire ceremony not only verbally, but also physically was extremely self-centered. There was a time and a place to handle such matters if needed, during a live international television broadcast was just not one of them. Smith could have spoken with the comedian privately, instead of choosing to throw a tantrum. Instead, his actions tarnished the ceremony as well as his first Oscar win in his decades long career.
This move by Smith seemed to point to a sense of entitlement within the actor and that evidently set him and his wife above the same jokes that all of the other celebrities were subjected to. The entire incident has made me question if comedy is dead, and if we are living in a time when being overly sensitive has contributed to no longer being able to joke around.
Leave a Comment
About the Contributor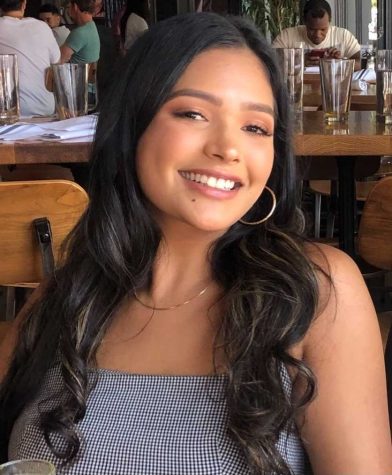 Natasha Castanedo, Senior Staff Reporter
Natasha Castanedo is the former Arts and Entertainment Editor of SAC.Media and a senior staff reporter.