Students Await Mt. SAC's First Baccalaureate Program
The proposed program in histotechnology allows the school to supply a bachelor's degree in the medical field
Under a new California law that enables community colleges to implement baccalaureate programs, Mt. SAC has put forth a proposal to provide a bachelor's degree in histotechnology.
Mt. SAC submitted their proposal before the Jan. 15 deadline, and it was received and verified by the Community College Chancellor's Office along with 14 others.
A decision will be made on the proposed program by May 31.
Background:
The first round of programs were officially established in 2018, and have become permanent as a result of AB-927.
Bakersfield College, Foothill College and Feather River College all have applied for an additional baccalaureate after having their initial program accepted in the pilot version from 2018.
The Law & Bachelor's Degrees:
An explanation of this process can be found in the City Times' breakdown of how the bill impacts their college's cyber defense and analysis program.
In short, AB-927 signed by Gov. Gavin Newsom on Oct. 6, 2021, allows community colleges to offer bachelor's degrees in specific programs that do not compete with university majors. Potential programs must also prove that they serve to counteract unmet local workforce needs.
Tissue Science:
Histotechnology is the study of human, plant and animal tissue using specialized lab equipment. Students in the field learn how to process, stain and identify tissues while utilizing advanced scientific techniques like flow cytometry.
Students receive on-the-job training in hospitals and clinical labs before they graduate, and are eligible for certification by the American Society for Clinical Pathology after leaving the college, according to the program's informational page.
Why Tissues:
As AB-927 has stiff limitations that serve to curb degree duplications, the merits of the program give it an edge over other alternatives. Mt. SAC is in a unique position in the field as a strong program for histotechnology.
"It's got these three great features: a high labor market demand, high skill, high wage, and a lack of supply at the Cal State level," Mt. SAC President Bill Scroggins told SAC.Media. "It's also a really sexy program. It's cool. I mean, you get in there and you can do DNA sequencing, you can work nights and get stuff done. You know you're helping doctors save lives."
That said, students cannot progress as far as they should be able to in this field without a bachelor's degree. There are no bachelor's programs for histotechnology in California, and there are only eight histotechnologist (bachelor's level) programs in the United States. All other programs throughout the nation are for the histotechnician (associate level) qualification.
Mt. SAC's program supplies most of the graduates, has close to a 100% pass rate and is one of the largest in the country, according to a Dec. 9 report to the Board of Trustees regarding the program. CSUs have declined to offer similar programs, which has led to this push for a baccalaureate in histotechnology at Mt. SAC.
Big Picture:
Although Mt. SAC was not selected to join the initial 15 pilot programs in 2018, it has since resubmitted for the next application stage to promote a section of campus that makes up for 25 members of Kaiser's staff in the Chino branch.
If Mt. SAC is accepted, the college will reevaluate the current structure it has of one professor teaching three sections and look to grow the program that is typically over the student cap.
"Seeing as how that baccalaureate meets both the needs to be hired as a technician and a clinical lab specialist – with a higher rate of pay – we know the labor market is hungry for those graduates," Scroggins added. "I think that the overall program will expand, not just the need to hire for the baccalaureate program."
Leave a Comment
About the Contributor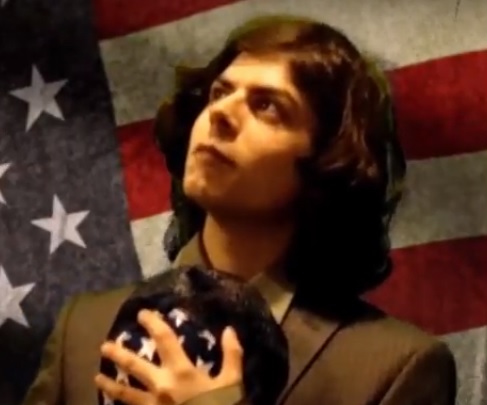 Joshua Sanchez
Joshua Sanchez is the former Editor in Chief and News Editor of SAC.Media. He was previously the managing editor of LAHS' student newspaper,
The Conqueror
. A portfolio of his reporting work can be found at
jdjoshsan.wordpress.com.