Top 10 Wrestlemania Moments
"One beer! Two Beers! Three beers! A shot of whiskey! A margarita! And a Bloody Mary!"
"You're talking to the Rolex wearing, diamond ring wearing, kiss stealing, wheelin' dealin', limousine riding, jet flying, son-of-a-gun! And I'm having a hard time holding these alligators down. WOOO!!!" The Nature Boy's words are iconic and brash as his outfits.
Whether you prefer a WOOO (Rick Flair) or a WHAAA (Stone Cold Steve Austin), the impact of the WWE on the entertainment industry is undeniable. 
After Wrestlemania 38's epic conclusion, we looked back and devised the Top 10 Greatest WWE Moments in history thus far. 
Grab a chair, crack open a beer, and relive some of the most iconic moments through the WWE's illustrious time.
Seth Rollins cashing in and winning the WWE title "Heist of the Century"

Earlier on the fight card, The Monday Night Messiah lost a match to Randy Orton. Seth Rollins cashes in his MITB (Money in the Bank) briefcase and turns the main event into a triple threat featuring Brock Lesnar and Roman Reigns. He won his first WWE Championship during Wrestlemania 31 at Levi's Stadium in Santa Clara, California on March 29, 2015.

Brock Lesnar breaks the Undertaker's undefeated Wrestlemania streak

Brock Lesnar pins the Undertaker after a 3rd F5 and hands his opponent their first Wrestlemania loss, making the Undertaker 21-1 at Wrestlemania 30 in New Orleans, Louisiana at the Caesars Superdome on April 6, 2014.
Pat McAfee getting a Stone Cold Stunner from the legend himself in his first match in 19 years 
After his first-ever Wrestlemania win, former NFL punter and podcast host Pat McAfee drinks a cold one with Stone Cold who then gives him a stunner at Wrestlemania 38 in Dallas, TX at AT&T Stadium on April 3, 2022.
The Doctor of Thuganomics makes his return at Wrestlemania 35
John Cena makes a shocking return to Wrestlemania with his old "Doctor of Thuganomics" persona and verbally roasts Elias during Wrestlemania 35 at MetLife Stadium in East Rutherford, New Jersey on April 7, 2019.
Becky Lynch wins the first Women's Wrestlemania main event and wins the Raw and Smackdown Women's titles
For the first time in Wrestlemania history, women closed the show with a triple threat winner-take-all matchup. Becky Lynch came out on top and became the iconic "Becky Two Belts" of Wrestlemania 35 at MetLife Stadium in East Rutherford, New Jersey on April 7, 2019.
https://twitter.com/jxurelio/status/1275577412768731136?s=21&t=0umVoNRX9rJEEZAZ32h5xA
At Wrestlemania 14 the Rock started his iconic "if you smell what the Rock is cooking" phrase.
The Rock first said his iconic phrase in this interview at Wrestlemania 14 at the TD Garden Arena in Boston, MA on March 29, 1998.
"Rocky" came up with the saying while at the University of Miami where he played defensive end. He used the saying as an alternative for "Do you understand what I'm saying?"


KofiMania: Kofi Kingston's winning his first WWE championship
After 11 long years, Kofi Kingston was finally given an opportunity to win a WWE title. He was victorious on the biggest stage in Wrestlemania 35 at MetLife Stadium in East Rutherford, New Jersey on April 7, 2019. 
The Hardy Boyz return at Wrestlemania 33
After years away from WWE, Jeff and Matt Hardy made a surprising return at Wrestlemania 33 in Orlando, FL at Camping World Stadium on April 2, 2017.
Hulk Hogan Slams Andre the Giant
To some, the greatest main event in the history of professional wrestling was Hulk Hogan vs. Andre the Giant from WrestleMania III. The hype and crowd fervor were at an all-time high—not to mention 93,000 fans packed Michigan's Pontiac Silverdome to watch the two industry greats battle over the WWE Championship on March 29, 1987.


John Cena wins his first WWE title
At Wrestlemania 21, John Cena wins his first-ever WWE Championship match against JBL in Los Angeles, California at Staples Center on April 3, 2005.
Leave a Comment
About the Contributors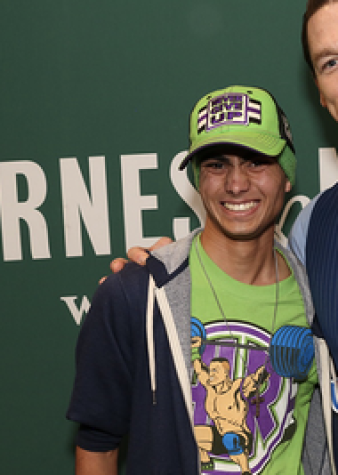 Ryan Hernandez, Senior Staff Reporter
Ryan Hernandez is a senior staff reporter for SAC.Media.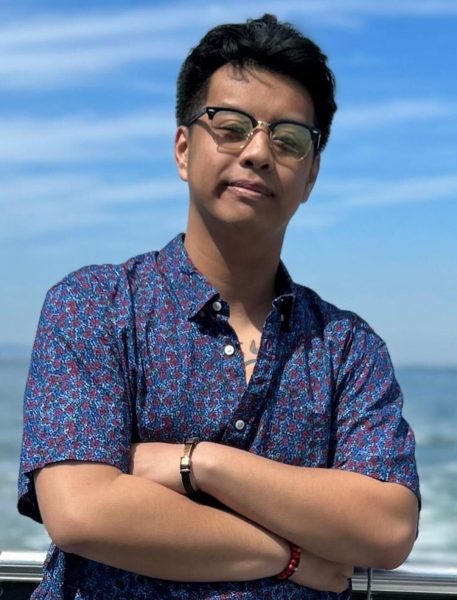 Robbie Doctor, Managing Editor
Robbie Doctor is the Managing Editor.