Covina Police Shooting Prompts State Investigation
The attorney general's office is required to conduct investigations into fatal officer-involved shootings under AB-1506
In a press release posted on April 11, the office of California Attorney General Rob Bonta announced that the California Department of Justice will investigate an officer-involved shooting that occurred in Covina on the night of April 9.
The fatal incident arose at 10:10 p.m. in front of a liquor store near the intersection of East Arrow Highway and North San Dimas Avenue. Although details are sparse, it is confirmed that the shooting happened after Covina Police Department officers confronted a suspect while responding to a call.
The suspect, identified by the Los Angeles County coroner's office as 24-year-old Daniel Valdivia, was rushed to a hospital where he was pronounced dead. A witness interviewed by CBS Los Angeles recounted hearing five to seven shots fired during the encounter.
"Following notification by local authorities, the California Department of Justice's California Police Shooting Investigation Team for Southern California deployed to the scene of the incident," Bonta's press release said. "Alongside other law enforcement partners, the California Department of Justice is investigating. Once the investigation has been completed, it will be turned over to the California Department of Justice's Special Prosecutions Section within the Criminal Law Division for independent review."
The Los Angeles Sheriff's Department is also conducting an investigation into the shooting.
AB-1506, which went into effect in 2021, requires that the DOJ investigates all incidents of officer-involved shootings that result in a civilian's death. These cases used to be handled by local prosecutors.
Although AB-1506 also requires the justice department to digitally publish all cases of officer-involved shootings, the site has yet to be updated to include the Covina shooting.
This law will also be updated in 2023 to establish a new police practices division within the DOJ to review the use of deadly force policies of law enforcement agencies investigated under the law.
Covina Police Department's policy manual permits the use of deadly force in the following circumstances;
(a) An officer may use deadly force to protect him/herself or others from what he/she reasonably believes is an imminent threat of death or serious bodily injury to the officer or another person.
(b) An officer may use deadly force to apprehend a fleeing person for any felony that threatened or resulted in death or serious bodily injury, if the officer reasonably believes that the person will cause death or serious bodily injury to another unless immediately apprehended.
According to data collected by Police Scorecard, one person has been killed by the Covina Police Department between 2013 and 2020. None of the active or expired cases on the DOJ's archive website occurred in the city.
More details concerning the shooting will be released as the DOJ investigation unfolds.
Leave a Comment
About the Contributor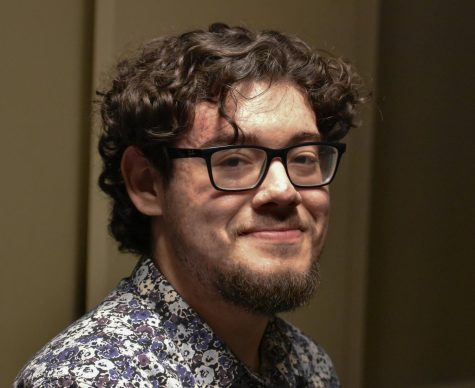 Bryan Jimenez, Editor in Chief
Bryan Jimenez is the Editor in Chief of SAC.Media. He can be reached at
[email protected]
.