Wrestling Pins Down Perfection
Mt. SAC wrestling team's undefeated season ends in greatness
The Mt. SAC wrestling team had been rebuilding for a couple of years and had not been in contention for a state title during that time. So, coming into the post-Covid-19 season, coach David Rivera and his Mounties were ready and determined to change that.
Everyone on the team was eager to start their new season. Despite having not seen any competition in over a year due to the pandemic, they had been preparing in silence for their chance to contend for that elusive title.
This year's team was a mixture of new and familiar faces. Freshmen Christian Betancourt and Jason Valencia were new to the squad, while sophomores Wetzel Hill and Conner Diamond anchored the team with some veteran leadership. The Mounties' talented roster was set, and they were ready to tackle.
The team kicked off their season at home with Mt. SAC's Dual Tournament. This meet had the Mounties hosting against Rio Hondo, Palomar and other stiff competition, but they dominated them. The Mounties took the overall team win in a commanding fashion and made a perfect season start.
Their first meet win was the start of an unprecedented run. There was only one college standing in their way, their biggest challenger – Cerritos College.
Cerritos College were the previous CCCAA State Champions, but the Mounties looked determined and were ready to make some noise. They were not going to let the nerves get to them. With that mentality, they picked up where they left off their previous meet. They rolled over Cerritos College, dominated by taking a commanding 37-9 meet win over the reigning champs.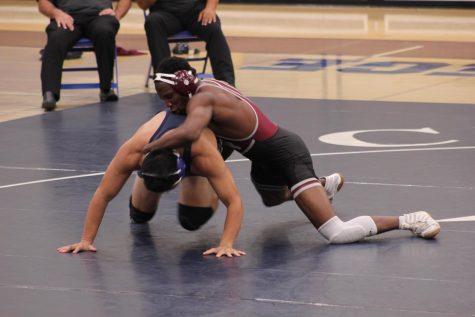 This win over the returning champs gave the Mounties the last jolt of momentum that they needed to keep their win streak alive.
The Mounties would win the last five of their regular season meets, including winning the coveted Meathead Movers Tournament. They finished the year with a perfect record. In the end, Mt. SAC was crowned the best junior college wrestling program in the state.
However, their work was not finished.
The perfect season would not be complete without a state championship. The Mounties headed north to San Luis Obispo for their first round of playoff matches.
They would go against some of Northern California's best wrestling programs, yet the Mounties would prove they were in another league compared to their competition. They took the overall win by beating Bakersfield and Cuesta College. Then moved on to face Cerritos again for their final challenge.
The Cerritos College meet was split in two days. The first day, the Mounties took the lead over Cerritos and Sacramento City College. They only lost one matchup and kept 11 of their 12 wrestlers in the competition.
The second day, the Mounties finally took their spots as champions. They were up against their toughest competition, a vengeful Cerritos College and the four-time state champions – Fresno City College.
Of the 11 wrestlers that reached the following round, five Mounties reached the championship match of their weight class. Wetzel Hill and Jason Valencia would be Mt. SAC's champions for winning in the 133 and 174 weight class, respectively. That was enough to cement the Mounties as state champions.
The Mounties completed their dream season as state champions. From the beginning of their season to their final championship match, the Mounties accomplished something that not many in sports have. That is known as "perfection."
Leave a Comment
About the Contributor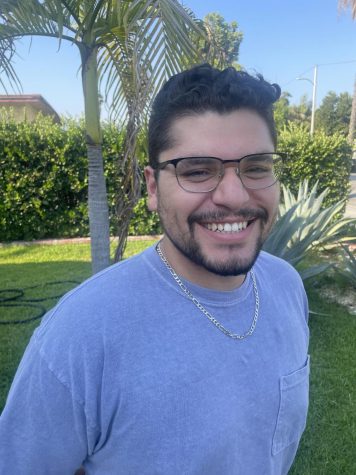 Diego Renteria, Sports Editor
Diego Renteria is the Sports Editor for Mt. SAC Media. He is a Journalism major at Mt. SAC with hopes of transferring to Cal State Long Beach. His goal for after college is to be working in a form of sports management or sports media. He said that we are currently are going through one of the strangest transition periods in sports history; that being professional and or collegiate. and he is happy to be able to help chronicle it.