Mt. SAC Drops Vaccine Mandate For Summer
The decision follows optional vaccinations in the fall and required vaccinations in the spring
The Mt. SAC Board of Trustees has revoked the vaccine mandate for the summer intersession. The school's masking requirement will also be eased beginning on June 13.
The move comes following a downward trend in COVID-19 cases at Mt. SAC. According to a report conducted by the school, the most recent on-campus surveillance positivity rate sat at 0.5%. The report also found that during the spring semester, zero in-person classes were lifted due to COVID-19 exposure.
The board had originally implemented the mandate on August 11, 2021, when the Delta variant caused an uptick in infections.
Both resolutions to impose and remove the mandate were met with resistance.
When the decision was made on April 13, Los Angeles County's weekly case average was at 1,370. As of April 27, the number has faintly risen to 1,675, an increasing trend that began midway through the month. Although cases are ticking upward in the county, hospitalizations thus far are not rising.
The U.S. Centers for Disease Control and Prevention characterizes a high rate of transmission as 100 cases for every 100,000 residents. California has risen to 95 cases per 100,000 residents.
On a national level, COVID-19 mandates that were eased months prior when cases dropped are being reinstated. A subvariant of Omicron, BA.2, is culpable for rising cases.
John Hopkins University, Columbia University, Georgetown University and several other prominent colleges and universities across the country re-implemented mask mandates following an increase in cases.
Despite the dropped vaccine mandate and eased masking requirements, Mt. SAC plans on continuing safety measures to prevent significant outbreaks on campus. Contact tracing, improved air ventilation, COVID-19 testing and vaccination clinics will continue to be provided. The school also plans on following the standards set by the state's public health orders.
Leave a Comment
About the Contributor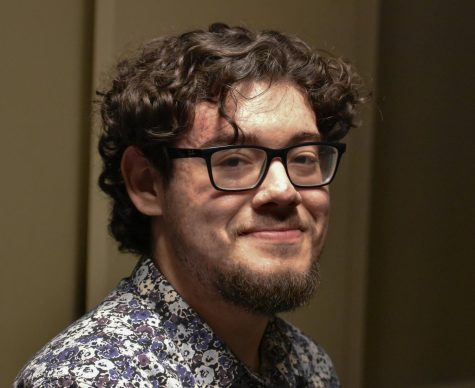 Bryan Jimenez, Editor in Chief
Bryan Jimenez is the Editor in Chief of SAC.Media. He can be reached at
[email protected]
.