Top Four Coachella Performances
Harry Styles, among other heavy hitters, made the list
For two weekends, Palm Springs was overtaken by Coachella attendees. These attendees ranged from commoners to influencers and A-list celebrities. Headliners like Harry Styles, Billie Eilish and Swedish House Mafia ft. The Weeknd was set to take the stage.
Tickets for the event were sold out for both weekends. However, if you were not lucky enough to snag a ticket, YouTube had your back with live streams of all of the performances.
After watching the livestream, here were my top four favorite performances of both weekends:
1. Harry Styles' First Weekend Performance
Styles' first night's performance had people who weren't previously fans get in line to buy his merch right after. His powerful vocals had the crowd in a trance and dancing.
Let's not forget how he brought out Shania Twain to sing two of her iconic songs, "Man, I Feel Like A Woman" and "You're Still the One."
I ranked Harry as the top performance because he truly knew how to get the crowd moving and engaged.
2. Billie Eilish's Second Weekend Performance
During her performance on the second weekend, the Grammy award-winning singer brought out Haley Williams to sing "Misery Business."
This performance had fans freaking out since Haley Williams no longer performs this song at her concerts. I ranked Eilish's performance as second because I grew up listening to Paramore, so I loved how she brought out Haley Williams.
3. Daniel Caesar's First Weekend Performance
Daniel Caesar brought out Justin Bieber to sing their grammy nominated song – Peaches, and it had fans swooning.
This performance ranked third for me, because it was nice seeing the crowd with their friends enjoying the moment with melodies of Caesar and Bieber in the background.
4. Baby Keem's Second Weekend Performance
During his second weekend performance, Baby Keem brought out the legendary Kendrick Lamar to sing their hit songs, "Vent" and "Family Ties."
I ranked Baby Keem's performance as fourth, because seeing the crowd go crazy was an experience in itself even though I am not much of a rap listener.
The festival went through a lot of ups and downs to get to where it is now. After two years of not knowing if or when the festival would happen, this year's Coachella was a success.
It will be interesting to see how they are able to top these headliners next year. Here were my top choices, what were yours?
Leave a Comment
About the Contributor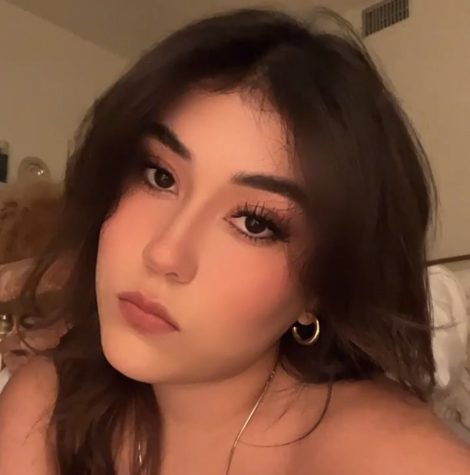 Brisa Gutierrez, Social Media Manager
Brisa Gutierrez is SACMedia's Social Media Manager.