Newsom Announces Effort To Curb Gun Violence
California Legislative leaders came together to announce an effort to reduce gun violence
On May 25, Gov. Gavin Newsom joined Senate President pro Tempore Toni G. Atkins and Assembly Speaker Anthony Rendon announced an effort to expedite legislation to protect communities from gun violence.
The proposed legislation comes as an 18-year-old killed 19 students and 2 adults at an elementary school in Uvalde, Texas. The shooting has been labeled one of the deadliest since 20 children and six adults were killed in the Sandy Hook shooting a decade ago. This increase in mass shootings has led to an increase in calls to help reduce gun violence.
"We're going to control the controllable, the things that we have control of," Gov. Newsom said when referring to the gun epidemic. "California leads this conversation. When California moves, other states move in the same direction. For all of those, so many of us are feeling deep anxiety and fear, I hope you look to this state for leadership."
During his speech, Gov. Newsom brought up a 2015 tweet made by Texas Gov. Greg Abbott. Gov. Abbott expressed his embarrassment over his state being number two behind California in gun purchases in this tweet and called for Texans to buy more.
I'm EMBARRASSED: Texas #2 in nation for new gun purchases, behind CALIFORNIA. Let's pick up the pace Texans. @NRA https://t.co/Ry2GInbS1g

— Greg Abbott (@GregAbbott_TX) October 28, 2015
"I would caution him from doing that, particularly, and you just go to the CDC website and look at that gun murder rate in 2020 there was 67% higher than the state of California in 2020," Gov. Newsom said.
According to the Centers for Disease Control, California had a gun mortality rate of 8.5 and Texas had a mortality rate of 14.2 in 2020.
Calls for gun control have seen a significant increase following mass shootings in the U.S. among politicians, while other politicians oppose gun control.
The May 26 massacre highlighted how members of Congress have stalled in debates revolving around gun violence since 2013.
President Joseph Biden called for Congress to once again pass tougher gun reform laws.
"When in God's name will we do what needs to be done," Biden said after an event where he signed a new executive order aimed at police reform.
There have been 27 school shootings in the U.S. this year, and Biden added that solid gun reform can be achieved with "no negative impact on the Second Amendment."
Gov. Newsom wrapped up his speech by proposing a bill to enforce tougher gun control laws. This bill aims to enact stricter access to ghost guns, assault weapons and increase enforcement.
"I look forward to signing that bill," said Governor Newsom "We are resolved in this fight. We are not giving up, we're not giving in to the cynicism. We're going to turn this around. We are resilient, not as a state as a nation. We will get through this period of time. Do not lose hope, do not give up and do not give into cynicism."
While the families of the victims continue to mourn, advocates for stricter gun control, including Golden State Warriors head coach Steve Kerr, have criticized how the Bipartisan Background Checks Act otherwise known as H.R.8 has stalled. As the national debate for stricter gun control continues, Gov. Newsom said that California will not give in to lesser gun control laws.
Leave a Comment
About the Contributor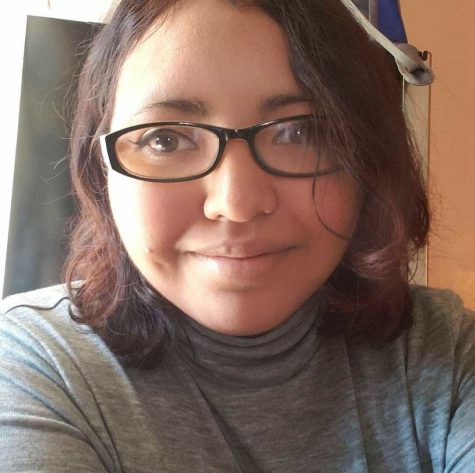 Gabby Flores, Staff Reporter
Gabby Flores is a staff reporter for SAC.Media. She is a journalism major who loves to write and listen to music.