California Urges Supreme Court To Keep Environmental Ruling
Protection from pollution hinges on the Supreme Court's decision
A multistate coalition, backed by California Attorney General Rob Bonta, submitted an amicus brief to the U.S. Supreme Court in an effort to uphold a 16-year-old ruling on June 17.
An amicus brief is filed by a person or group with information for a court to consider before issuing a ruling.
This future ruling may impact the scope of the Clean Water Act, which prevents waste dumpage into national waters without a permit.
Over 50 briefs have been filed in this case from a variety of entities and organizations. One of them being from a collection of 157 members of Congress advocating to keep the ruling.
"As California confronts a once in a century drought, it is essential that our ability to protect our waterways remains intact," Bonta said in a press release on June 20. "I urge the Supreme Court to uphold the longstanding and commonsense reading of the Clean Water Act's text and purpose that has been adopted by the EPA, the Army Corps of Engineers, and federal courts. Wetlands deserve federal protection."
The case, Sackett v. Environmental Protection Agency, follows a lower court ruling against Sackett last year. Sackett's appeal requests that the Supreme Court reevaluate the 2006 case Rapanos v. United States, in which two standards were provided for the Clean Water Act to be evaluated with.
The first, supplied by four justices led by Justice Antonin Scalia, states that the law extends to wetlands that have an unbroken surface connection to a river, lake or other significant waterway.
The second, written by Justice Anthony Kennedy, states that wetlands with a "significant nexus" to a large body of water are protected under the law.
In 2007, operating under Kennedy's standard, the EPA issued an administrative compliance order after Sackett's construction on wetland violated the CWA.
A year later, Sackett initiated a legal battle which has jumped from court to court since, arguing that the standards are too vague for proper enforcement.
"Each of the forty-eight contiguous States contains waters that are downstream from other States and thus rely on the CWA's federal standards to protect their waters from pollutants that are discharged into wetlands in upstream States," stated the amicus brief.
"Where wetlands are significantly connected to navigable waters, pollutant discharges into those wetlands can have profound effects on the quality and biological integrity of the downstream waters and can also exacerbate risks of flooding downstream."
The brief is backed by the following states (and the District of Columbia): California, Connecticut, Delaware, Hawaii, Illinois, Maine, Maryland, Massachusetts, Minnesota, New Jersey, New York, New Mexico, North Carolina, Oregon, Vermont, Washington and Wisconsin.
The Supreme Court will hear arguments in October.
Leave a Comment
About the Contributor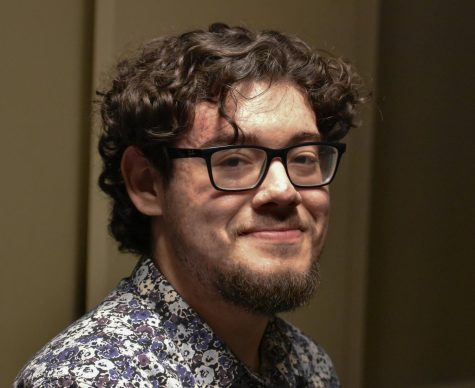 Bryan Jimenez, Editor in Chief
Bryan Jimenez is the Editor in Chief of SAC.Media. He can be reached at
[email protected]
.