Covina Inaugurates New Council Member, Clerk and Treasurer
Last month's election resulted in three newcomers winning their races
The Covina City Council declared the results of June's general municipal election and swore in the victors on July 5. Each of the election-winners took to the lectern to recite the oath of office and were installed to their positions effective immediately.
Council members went first, starting with newcomer Hector Delgado of District 1. Incumbents Victor Linares of District 3 and John King of District 5 followed, respectively.
Following the oaths, Delgado was given an opportunity to speak in his new position. He used the time to thank a variety of individuals and groups that mounted efforts to boost his campaign and congratulated the fellow winners.
"I want to thank our community leaders, such as Senator Susan Rubio, our Assemblymember Blanca Rubio, our wonderful mayor, Ms. Patty Cortez, thank you very much. Our former mayor Jorge Marquez and all the Covina City Council members, Mr. King. Mr. Linares, Mr. Allen," he said near the end of his speech. "Thank you for the confidence you placed in me. Thank you for your support, I am grateful, I am thankful. Thank you all very much."
Delgado, who beat his two competitors by the biggest margin, received 59.48% of the vote. District 1 was previously represented by Jorge Marquez, who was not on the ballot. King ran unopposed, while Linares faced two challengers, garnering a vote plurality of 49.73%.
After the council members took the oath, Andrew Aleman and Neil Polzin followed for the positions of city clerk and city treasurer.
Aleman voiced appreciation to his family before turning his comments to voters.
"Thank you to the voters of Covina who gave me this opportunity to serve you," he said. "I'm excited to serve and look forward to the work to come."
Aleman surpassed incumbent Mary Lou Walczak with 52.19% of the vote and Polzin – defeating incumbent Geoffrey Cobbett – won with 53.69%
"Thank you to everyone who volunteered, who came out, who saw a change they wanted to see and were willing to work to make that happen," Polzin said.
He went on to acknowledge the factors that influenced his interest in government before thanking his contender.
"Big thanks to Jeff. I know democracy takes a choice, democracy takes people running. Thank you for all you did and running your campaign. I will certainly hope to have someone just as admirable as you running against me in four years."
After dealing with election-related business, the council enacted a procedure consent calendar and established an ad-hoc committee to review city council procedures and policies. Mayor Pro Tem Allen III and Delgado were appointed to serve on the committee.
Mayor Cortez adjourned the meeting in memory of Duarte city council member Tzeitel Paras-Caracci, who passed away last month.
The council will reconvene on August 2.
Leave a Comment
About the Contributor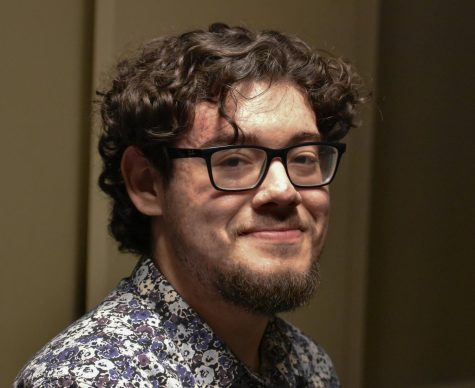 Bryan Jimenez, Editor in Chief
Bryan Jimenez is the Editor in Chief of SAC.Media. He can be reached at
[email protected]
.