Newsom Signs Bill To Boost Tri-City Housing
The bill establishes a regional housing fund and allocates $23 million to Burbank, Glendale and Pasadena
On Aug. 22, Gov. Gavin Newsom signed a bill – among 19 others – enacting a housing trust to amplify affordable housing in Burbank, Glendale and Pasadena. The bill, SB 1177, introduced by state Sen. Anthony Portantino, amends $23 million from the state budget to fund housing projects intended "to assist the homeless population and persons and families of the extremely low, very low, low, and moderate income" within the cities.
"I am thrilled that the governor has supported and funded this effort," Portantino said in a press release. "Burbank, Glendale and Pasadena have been at the forefront of meeting California's housing needs. The high cost of housing has had a devastating effect on Californians, especially on lower income and workforce households in the Burbank, Glendale, and Pasadena area.
SB 1177 establishes a joint powers authority – an entity that allows two or more authorities to exercise shared powers – between the three cities.
"These three great cities initiated a creative solution and we are grateful to the governor for signing this critical housing measure," Portantino continued.
The Regional Housing Needs Allocation, an assessment arranged by the California Department of Housing and Community Development, determines the housing need of a given region. The RHNA recently determined that Pasadena must construct 9,429 units by 2029. Glendale, 13,425 units and Burbank 8,772 units in the same period.
Combined, the three cities currently have over 3,000 affordable housing projects in development.
The bill permits the JPA to receive financing and funding from private and public entities, authorize and issue bonds, and fund the planning and construction of housing.
"We in the City of Pasadena are grateful for the governor's signature on SB 1177. The housing affordability crisis continues to press many households in our region as they struggle to keep up with rising housing costs," Pasadena Mayor Victor Gordo said.
"It is critical that additional funding be made available to produce more housing, especially affordable housing. This is not a challenge that can be addressed by one city alone. It will take cities working together, because we are stronger together, are in a better position to address the housing crisis. Thank you to Senator Portantino, his colleagues, and Governor Newsom on signing this bill to make it possible for Pasadena to work with its neighbors to fund and construct much needed affordable housing in our region. Increasing land prices, construction costs and interest rates have made this a huge challenge, but we are committed to do all we can to create more affordable housing. SB 1177 is a critical part of that commitment."
Leave a Comment
About the Contributor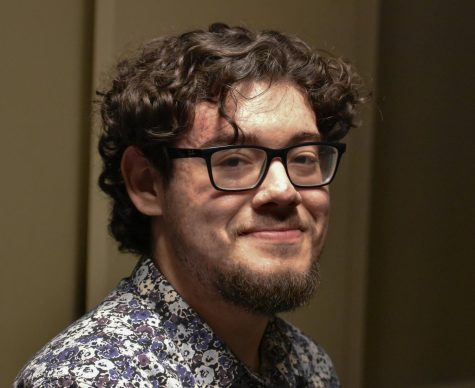 Bryan Jimenez, Editor in Chief
Bryan Jimenez is the Editor in Chief of SAC.Media. He can be reached at
[email protected]