Former West Covina Mayor Looks To Take Back City Council Seat
Former Mayor and Councilmember Fredrick Sykes will face off against Councilmember Tony Wu in November
Fredrick Sykes, the 71 year-old former mayor and councilperson of West Covina, is running for office where he was voted out of – Council District 5. The 2022 election in West Covina adds another chapter to the electoral rivalry between incumbent Tony Wu and Sykes. Wu defeated Sykes in the 2015 election by a margin of 0.3% of the vote.
Sykes has an extensive background in public service, working as a community service officer for the city of Compton, deputy sheriff for the Los Angeles County Sheriff Department, as well as commissioner, city councilor and mayor of West Covina. Sykes became the city's first black mayor on Nov. 18, 2014, and served as an elected official from 2011 to 2015. Appointed through a city council vote, the position of mayor of West Covina is mostly ceremonial.
When asked about why he is so passionate about public service, Sykes said, "I would say just that extended sense of community service. My parents were very religious people, so they grew us up with, they raised us with an idea of being good citizens and having integrity, helping the community."
The incumbent, Wu, has served as an elected official for the city of West Covina since defeating Sykes in the Nov. 3, 2015, election. His time in office included a brief term as mayor of West Covina. Immigrating from Taiwan in 1983, Wu became the city's first immigrant mayor when he was sworn into office in November 2019.
Wu has been a strong proponent for the push within the West Covina City Council to create an independent public health department, similar to those of the cities of Pasadena and Long Beach. The resolution to approve the creation of the West Covina public health department passed by a vote of 3-1 in May 2021, and as of now is still awaiting approval from the state. This, in particular, has become a point of contention between Wu and Sykes.
On his campaign website, Sykes lists the city budget as a top concern, and said the creation of the public health department as a catalyst in driving the city closer to bankruptcy. Sykes also made a point of calling out private influence. One of these companies is Transtech Engineers Inc., a firm based out of Chino, California.
"That's suspect," said Sykes. "Giving money to another county, instead of working with our own county, to me is problematic."
When asked to respond to these concerns, Wu said, "What's wrong with the private entities?" He continued, saying, "You are approved by the government of the United States, by the state, by the regulation, you are a private entity, but you are qualified to do your job."
Sykes has been a vocal critic of this move, however, he is not alone. West Covina city councilor Brian Tabatabai, the lone opposing vote against the May 2021 resolution, has also made clear his opposition to the move.
In an interview with the SGV Tribune, Tabatabai said, "It's not even a West Covina health department. Basically, we're just leaving L.A. County Health and just outsourcing to these other health departments or private companies and having to figure out how we're going to pay for it."
As the midterm elections come closer, the West Covina City Council District 5 race is heating up. Lawn signs for both Wu and Sykes are springing up across the district, showing a split in opinions and interests within the community.
View Comments (3)
About the Contributor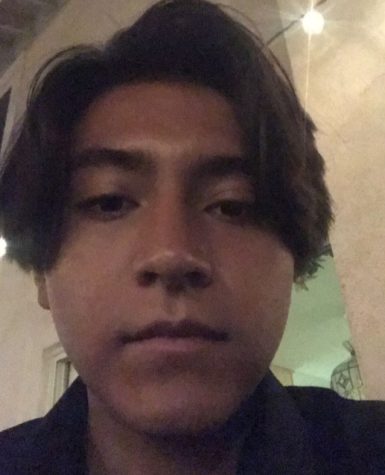 Ruben Montoya, Opinion Editor
Ruben Montoya is the Opinion Editor for SACMedia. As a journalist, he enjoys spicier, hot takes on the news. In his free time, he is a huge hyperpop and EDM listener, gamer and major fan of the Dodgers, Lakers and Arsenal FC.