Rams Reload in Quest to Repeat
New additions, same star-powered roster
Heavy is the head that wears the crown.
In the City of Angels, the modern day title town of sports, where all teams in the city are expected to win. The 2022 Super Bowl Champion Los Angeles Rams were no exception. The team reaped the benefits of hoisting the Lombardi in their new SoFi Stadium with love, admiration, and money like never before.
Always in win-now mode, the Rams approached the offseason aggressively.
With future Hall of Fame left tackle Andrew Whitworth now retired, wide receiver Odell Beckham Jr. on the mend from an ACL injury sustained in the Super Bowl, fan favorite and former USC Trojan Robert Woods traded away and Pro-Bowl punter Johnny Hekker cut, it was clear that the organization wanted to reload the roster while maintaining its championship core with defensive All-Pro pillars in cornerback Jalen Ramsey and Aaron Donald and offensive staples quarterback Matthew Stafford and All-Pro wide receiver Cooper Kupp.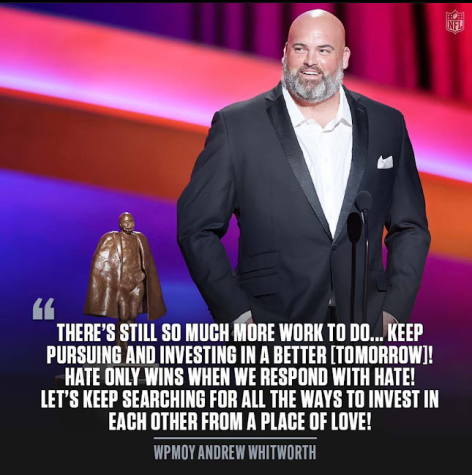 Rams General Manager Les Snead re-signed left tackle Joseph Noteboom to a 3-year/$40 million deal to take over the blindside duties to recplace Woods and Beckham's production. The Rams also added Pro-Bowl wide receiver Allen Robinson from the Chicago Bears to a 3-year deal worth $46.5 million contract that includes $30.7 million guaranteed.
Just when you thought the spending spree this offseason would stop, the Rams increased their already lucrative payroll to re-up several key players and add even more talent to the roster.
On March 20, our first major domino Matthew Stafford and the Rams agreed to a four-year extension worth $160 million, keeping the quarterback in Los Angeles through the 2026 season. The Rams found their guy. And in their first year together, found immediate success. Safe to say that trading former No.1 overall draft pick Jared Goff and multiple picks for Stafford paid dividends immediately.
To further validate his first season in LA, Stafford was ranked the NFL 2022 Top 100 Players and voted 27th by his peers. The narrative that Stafford was a stat accumulator and couldn't win the big games, has been put to bed. His talents had gone over a decade unnoticed by the general public, is now fully display under the Hollywood limelight.
Then All-Pro linebacker Bobby Wagner reached out to the organization personally to express his interest in joining the team and hunger for another Super Bowl run. On March 31, the future Hall of Famer signed a 5 years/$50 million deal worth up to $65 million.
Snead confirmed that his first reaction was "Is this real?" But once he was able to verify that Wagner was actually the person texting him, he was ecstatic.
Snead said he had wanted to draft the LA native with the 50th overall pick in the 2012 NFL draft, but then the Seahawks took Wagner at No. 47 overall. A full circle moment for the hometown kid getting a chance to represent his city.
After hinting at a possibility of early retirement during the offseason, on June 6, future Hall of Fame defensive tackle Aaron Donald had his current two-year contract restructured, which now guarantees him $65 million over the next two seasons and $95 million through the 2024 season. AD nets a $40 million raise over his previous contract, which carried a base salary of just $9.25 million into the 2022 season.
Undoubtedly the best defensive player of this generation, Donald is hungrier than ever to add another piece of hardware to an already decorated trophy case.
"I'm locked back in to go get us another ring — why not!?" Donald said upon signing his new contract. "Getting the chills thinking about it. Let's go to work."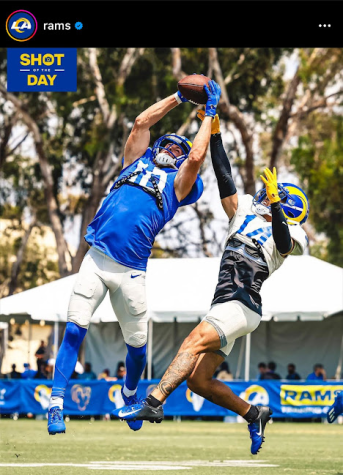 For the second time that same week, the Rams handed out another blockbuster deal to one of its quieter stars. Just two days after re-signing Donald to a $95 million deal, they extended first time 1st Team All-Pro receiver Cooper Kupp with a three-year contract worth $80 million.
The Super Bowl MVP's new deal has no options or incentives, only solidifying the stud receiver being part of the Rams for the next five years. Kupp now gets $110 million over the next five years, keeping him under contract through 2026. In new money, Kupp is making about $26.7 million per year – that makes him the 11th wide receiver to earn more than $20 million annually; over five years, Kupp gets $22 million per year. Much deserved.
Odell Beckham Jr. is still a free agent. Many believe if he had not gotten hurt in the second quarter, he was on pace to becoming the Super Bowl MVP. After tearing his ACL on the same knee that forced him to miss significant time in 2020, OBJ is taking his time to recover, traveling with his girlfriend Lauren Wood and newly born son, Zydn. Beckham is in no rush. With several members of the Rams organization recruiting and expressing interest in a reunion with the stud receiver, it seems all the more likely Odell is here to stay in Los Angeles.
Beckham also hinted at joining the team after Dec. 13, on an IG Live video with Cooper Kupp, telling his former teammate, "Ima see you December 13."
👀👀👀

What happens on December 13th @obj? pic.twitter.com/PeWpgyIjHA

— RAMS REPORT🗯 (@RamsNFLReport) September 2, 2022
There are always concerns about a Super Bowl hangover, but that doesn't seem to deter odds makers from making the Rams among favorites to repeat as Division and NFC Champs.
With Sean McVay, the Rams have never had a losing season and have averaged 11 wins a season. If LA can hit 11 wins, there is no doubt the defending champs can make another deep push into February. The LA Rams are poised to do something that the last 17 Super Bowl champions have not, gone back-to-back.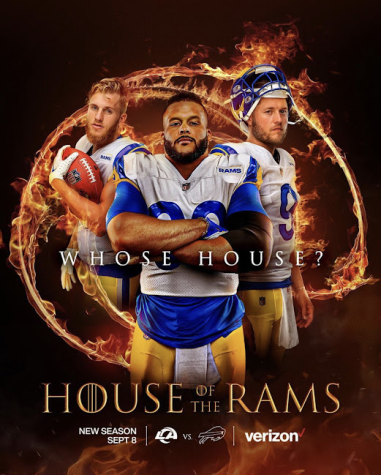 Leave a Comment
About the Contributor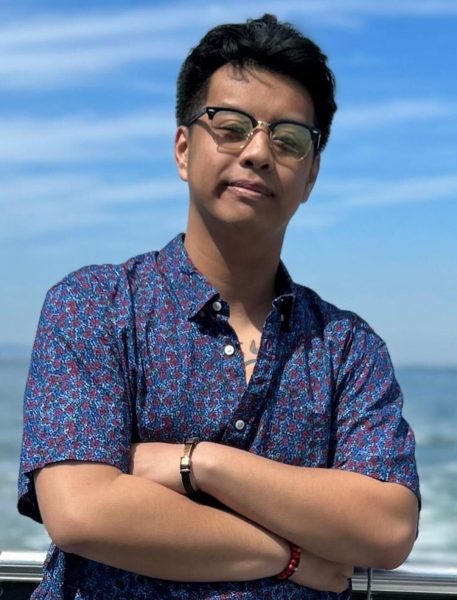 Robbie Doctor, Managing Editor
Robbie Doctor is the Managing Editor.