Breaking Down California's New Heat Laws
The various bills are aimed at tackling the effects of climate change-induced heat waves
On Sept. 9, Gov. Gavin Newsom signed four laws intended to mitigate the toll of rising temperatures in the state. The approval of the legislation comes as California exits a record-breaking heatwave. The bills will strengthen Newsom's Extreme Heat Action Plan, a large-scale policy initiative intended to prepare for and systematically combat the damages caused by climate change.
Here are the four laws:
AB 1643
Under AB 1643, the California Labor and Workforce Development Agency will establish an advisory committee consisting of representatives from and appointed by various state departments and agencies. The committee will examine and assess the effects of heat on California's workers, businesses and economy. It will include a labor union representative, a business representative and three scholars with applicable knowledge of heat-related exposure.
The committee, ordained to be created no later than July 1, 2023, will collaborate with academic institutions or other unspecified researchers to sufficiently study and address the following subject matter:
(A) How to improve data collection regarding worker injuries, illnesses, or deaths as well as losses to businesses and the economy to more accurately capture those traceable to heat.
(B) Time away from work and lost wages due to heat.
(C) The frequency at which different types of occupational injuries and illnesses occur at given temperatures and humidity levels, including injuries and illnesses not directly attributable to heat exposure.
(D) Underreporting of heat illnesses and injuries covered by workers' compensation, especially among low-income employees, including the underreporting of occupational heat exposure with effects on workers after their shifts.
(E) Evidence-based methods of minimizing the effect of heat on workers.
The committee will submit its findings to the California State Legislature, the Assembly Labor and Employment Committee and the Senate Labor, Public Employment and Retirement Committee by Jan. 1, 2026.
AB 2238
AB 2238 enacts the creation of a statewide heat ranking system that will provide advanced warning of extreme heat to the people of the state. The responsibility of researching, planning and executing such a system will fall upon the California Environmental Protection Agency in coordination with the Integrated Climate Adaptation and Resiliency Program, the State Department of Public Health and the Department of Insurance.
By July 1, 2024, the Department of Insurance will have to provide a comprehensive study that examines past effects of extreme heat and how insurance coverages and other initiatives can be adapted for future events of heat-related damage.
By Jan. 1, 2025, the entities will be required to provide the heat ranking system itself. The system will be based on factors such as existing meteorological data, established health impacts of extreme heat, data obtained from government or academic sources and public input.
The system will include policy recommendations to reduce the impact of heat, a measurement of short-term and long-term health impacts of heat and data that will be usable on locally relevant levels to all parts of the state. It will also include a public statewide communication plan, which will be developed in coordination with local governments, agencies and health departments to protect the most vulnerable communities from extreme heat.
The ultimate goal of the bill is to thoroughly assess past instances of extreme heat to better prepare for future instances. The various entities involved in creating the heat ranking system will collaborate with local governments throughout the state to tailor plans, guidance and other adaptive measures to combat rising temperatures.
AB 2420
AB 2420 will divert funds from the state budget for the purpose of studying the effects of extreme heat on perinatal health and developing guidelines and health recommendations for pregnant individuals and children.
The bill ordains the State Department of Public Health to study this subject matter in consultation with experts. On an undetermined date, the department will provide the Legislature with a report detailing legislative or policy recommendations that will protect the health and well-being of perinatal patients.
SB 852
SB 852 will allow local governments to form districts – the bill refers to these as climate resilience districts – intended to address climate change locally through alleviation, adaptation and plans of action.
The establishment of a climate resilience district will allow cities to adequately fund climate change projects. The bill will allow funding to be obtained through tax revenues, state and federal grants, gifts solicited or received from public or private entities, and bonds.
Eligible projects to be undertaken in climate resilience districts include:
(A) A project that addresses river, bay, or sea level rise, or rising groundwater, including wetlands or marsh restoration, vegetated dunes, living shorelines, erosion control, or levees.
(B) A project that addresses extreme heat or the urban heat island effect, including increasing shade, deploying cool building and surface materials, using cool pavements; constructing, improving, or modifying new or existing facilities; or increasing access to cooling opportunities.
(C) A project that addresses extreme cold, rain, or snow, including constructing, improving, or modifying new or existing facilities.
(D) A project that addresses the risk of wildfire, including establishing fire breaks, prescribed burning, structure hardening, or vegetation control.
(E) A project that addresses drought, including multiuse land repurposing, groundwater replenishment, groundwater storage, or conjunctive use.
(F) A project that addresses the risk of flooding, including structure elevation or relocation, wetlands restoration, flood easements or bypasses, or levees.
The climate resilience districts are to be managed by relevant local government entities and will be required to provide annual expenditure plans and plan board meetings that will be available to the public.
According to a report from the First Street Foundation, a nonprofit organization specializing in climate research, California could face significant rises in temperate and prolonged heat waves within the next 30 years. The state, along with Texas, Florida and Arizona, are expected to experience the highest amount of "Dangerous Days" – days that surpass 100 F.
Although a plethora of laws have been passed in the state to combat extreme weather, it will take lengthy periods of time for the legislation to be integrated into California's infrastructure and have a palpable impact.
Leave a Comment
About the Contributor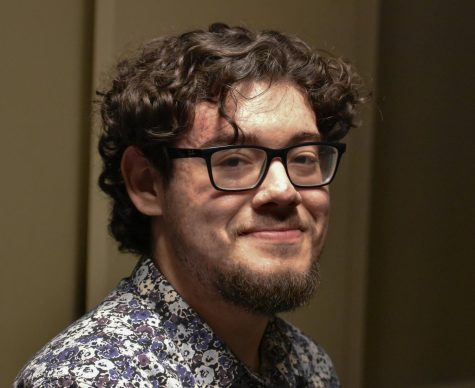 Bryan Jimenez, Editor in Chief
Bryan Jimenez is the Editor in Chief of SAC.Media. He can be reached at
[email protected]
.