BLACKPINK prepares for 'Born Pink' world tour and album
After nearly two-years of hiatus, K-pop girl group BLACKPINK returns with their second full-length album as well as a world tour both titled "Born Pink"
Recognized as one of the most popular K-pop groups to date, four-member group BLACKPINK is in preparation for their sophomore album releasing on Friday, Sept. 16.
During their two year hiatus, the four members have prospered in their solo projects. These projects include lead vocalist Jisoo's debut in acting in the 2021 romance-suspense TV-drama "Snowdrop," and main dancer Lisa's solo debut album "LALISA," featuring sensational hits such as "LALISA" and "MONEY" which went viral on TikTok.
BLACKPINK unveiled their album on Aug. 9, followed by their pre-single "Pink Venom" released on Aug. 19. The single garnered nearly 300 million views on YouTube prior to the release of the album. The group's record label YG Entertainment also publicized that the girl group would launch their world tour named after the album.
YG Entertainment stated that this world tour would be "the largest world tour in the history of a K-pop girl group," solidifying that the tour world expedites throughout South Korea, Europe, North America, Australia, New Zealand, Thailand, China and the United Arab Emirates.
"BORN PINK," the full-length sophomore album, will consist of eight songs in total with "Pink Venom," "Shut Down" as the title track and six b-sides. One of these b-sides, "Yeah Yeah Yeah," is credited to members Rosé and Jisoo for lyric writing.
In a Rolling Stone interview, the members expressed their excitement about their forthcoming album.
"Just like the album's title 'Born Pink,' we wanted to express BLACKPINK's essence — born to be BLACKPINK. We wanted to represent who we are, clearly," said main rapper Jennie.
Main vocalist Rosé also exclaimed that the group was more focused on their creative direction rather than breaking records by saying, "Rather than breaking records, we have really focused on our new songs."
"In terms of our music video, there's an impactful dance break at the end, and the set is just amazing," main dancer Lisa answered when asked about the production of the "Pink Venom" music video. "Our makeup, styling and dance performances are also very impressive and powerful."
"We are ready to give everything we have," said lead vocalist Jisoo about preparations for the world tour.
"BORN PINK" will be available across all streaming platforms on Sept. 16. Tickets for their world tour under the same name are also available for purchase on Ticketmaster around the globe.
Leave a Comment
About the Contributor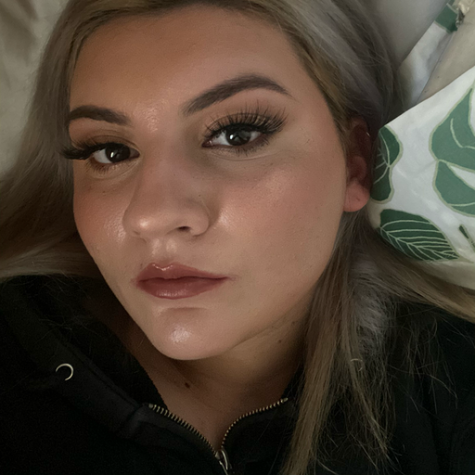 Samantha Acevedo, Staff Reporter
Samantha Acevedo is a staff reporter and writer for SAC.Media.