17 cats in Culver City cat hotel die in fire
A fire broke out in a mall that led to the death of cats in a cat boarding facility
On Sept. 17, 2022, Cat Place LA, a popular cat hotel located at Culver City caught fire, killing 17 out of the 19 cats within the business. This tragedy was a result of the fire that broke out at Palms strip mall located at 9000 W. Venice Blvd. It was reported in a 911 call around 5:44 a.m. by a civilian passing through the area. A total of 124 firefighters from the Los Angeles Fire Department responded to the incident.
Once on the scene the firefighters forced entry into the businesses in the building, including the aforementioned Cat Place LA. 19 cats were carried out by the firefighters.
Only two of the 19 cats were able to be resuscitated. The 17 other cats died at the scene. The cats were transported to veterinary care to seek emergency medical attention.
While there were no civilian industries, one firefighter had become ill and was injured while fighting the fire and had to be transported to a hospital to receive a medical assessment, but was reported to be in stable condition.
The blaze, which is being referred to as a "major emergency structure fire," took the LAFD 73 minutes to tame the flames because of businesses not having proper safety equipment like fire sprinklers.
Five businesses were severely damaged by the fire, which were a nail salon, a studio for martial arts, a smoke shop, an employment agency and Cat Place LA. Other businesses were not entirely damaged but did sustain a lesser intense combination of smoke, heat and water damage.
The fire led to a petition being created by CatCafe Lounge, a similar business in which visitors can order off their menu, play with cats and choose to adopt them. The petition reads: "We are concerned animal loving citizens of Los Angeles who believe that fire safety is of the utmost importance in any business, but especially those that involve animals. We therefore enforce the Los Angeles and California Municipal Code to enforce all animal-related businesses have fire suppression or fire sprinklers in order to protect the animals in enclosed spaces."
The petition can be signed here. Due to the damage sustained and nature of the incident Cat Place LA is now permanently closed.
Leave a Comment
About the Contributor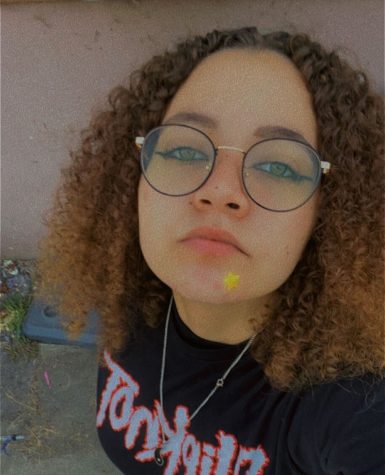 Delila Grubaugh, Features Editor
Delila Grubaugh is SACMedia's Features Editor. She is a first generation college student majoring in journalism and social justice. She dreams of being able to write a book one day and successfully make at least one short film in her lifetime. As a current peer navigator for the EOPS/CARE program she finds it to be incredibly important to work to help others, and she loves journalism as it can at times be democracy and social justice at its finest. She believes that if we are granted the right to freedom of press and freedom of speech we should be able to utilize it to benefit the people. She loves tea, Halloween, sunflowers, rock music and poetry. She is a California girl at heart and supports almost any Los Angeles team there is. A lover of journalism and advocacy, naturally someone she looks up to is Kara Danvers-aka Supergirl. She hopes to be as strong as her one day.