Mt. SAC mascot Joe Mountie to be replaced after 76 years
The school's moniker "Mounties" will continue to be used
A motion to remove and replace Mt. SAC's long-serving mascot, Joe Mountie, was officially approved by Mt. SAC's Board of Trustees on Sept. 14. Earlier this year, after 18 months of research and meetings, the school's Mascot Task Force internally voted to remove Joe, keep the moniker "Mounties" and commission an independent agency to design a new mascot. The board heeded all three recommendations.
Propelling the board's vote, the task force was established in February 2021 and assigned to evaluate the appropriateness of Joe Mountie as a representative of the school. Last year, the task force conducted a survey to explore the community's opinions on topics, which guided their recommendation to change Joe but retain the moniker.
The survey – which polled 921 individuals, ranging from faculty, staff, former and current students, and other community members – generated a consensus on several points of contention.
When asked if the school should consider changing the mascot, 43.4% responded yes, 39.5% responded no and 17.1% were unsure.
On the subject of the moniker, the results tilted in the opposite direction.
When asked if the school should consider changing the moniker, 48.1% responded no, 32.9% responded yes and 18.9% were unsure.
Mt. SAC's mascot discourse is not newfound. In 1988, Joe's first iteration, "Little Joe" – created in the late '40s – was argued to be an unsuitable representative of the school where, at the time, nearly half of the student body was non-white and female. The effort to adapt a new mascot was largely inconclusive, with former President Jack Randall writing in a December 1988 memo: "I also see no reason to eliminate Little Joe… In any case, we are the 'Mounties.'"
In 2004, Joe was updated to feature his modern characteristics and name, which still did not address representational issues. The school's present-day demographics are more diverse – people of color and non-male students constitute the majority of the student body.
Joe's connotations – inspired by pioneers and mountaineers – are also of concern. The mascot's influences are associated with a history of oppressing Native Americans and indigenous communities. It is also argued that Joe does not represent the Tongva Peoples, who originally populated the land that Mt. SAC is located on.
"If we consciously make a choice to continue to use a racist moniker, we will have to answer for that decision," professor of English Kristina Allende said during public comments. "You will have to answer for that decision. And that decision would be direct evidence that not only is Mt. SAC not anti-racist, but that it is nowhere near even ready to be."
Although the board acted unanimously on replacing Joe, a discussion ensued regarding the logistics of appointing an independent agency to create a new mascot and over the moniker.
Ultimately, the measure to keep "Mounties" passed, but Trustee Robert Hidalgo and Student Trustee Juan Mendoza voted against the action item while Trustee Laura Santos abstained. The recommendation to employ an outside agency to design a new mascot passed unanimously.
Despite the decision to replace Joe now being official, the board and the task force must now get down to brass tacks to plan and execute the implementation of a new mascot, which will take another series of meetings to finalize.
The board will meet again on Oct. 12.
View Comments (1)
About the Contributor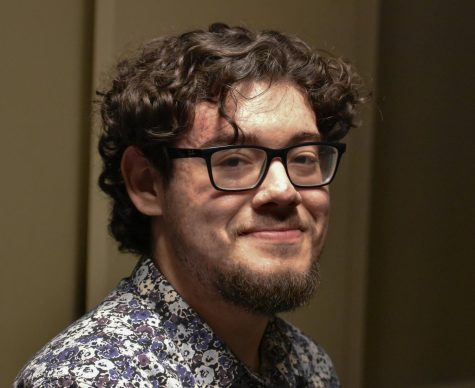 Bryan Jimenez, Editor in Chief
Bryan Jimenez is the Editor in Chief of SAC.Media. He can be reached at
[email protected]
.