Narcan to become available at all LAUSD schools amid drug overdoses
Seven students have overdosed on drug laced fentanyl pills
Narcan will be available at all Los Angeles Unified School District schools following a recent trend in drug related overdoses in Los Angeles County. The announcement was made today by Superintendent Alberto Carvalho in an effort to help prevent drug induced deaths.
Following the death of Melanie Ramos, a 15-year-old student who attended Bernstein High School and died of a fentanyl overdose in the school's bathroom on Sept. 15, the district superintendent announced that schools can expect the over-the-counter anti-overdose medication to arrive in two weeks.
The medication – which will be provided at no cost – will first be made available to high schools and then middle schools. All school police officers are to be equipped with the anti-overdose medication.
In a public message published on the LAUSD website, Carvalho also stated that the school district will implement a widespread educational program aimed at students and parents in an attempt to reduce fentanyl related overdoses.
The school district will work hand in hand with the Los Angeles Department of Public Health to educate and train staff to recognize the signs of a drug overdose and provide naloxone to anyone in need. The school will also have on sight nurses, trained volunteers and wellness center providers to help administer naloxone.
Following the recent trend in fentanyl overdoses, it is important to recognize the signs of a drug overdose.
What is a drug overdose?
The American Addiction Center defines a drug overdose as "consuming a toxic amount of one or multiple substances" that can lead to an effect of "the brain and body's ability to function properly." Not all overdoses can be fatal but can result in short-term and long-term effects.
What is fentanyl?
The Centers for Disease Control and Prevention describes fentanyl as a "synthetic opioid that is up to 50 times stronger than heroin and 100 times stronger than morphine." There are two types of fentanyl: pharmaceutical fentanyl and illicitly manufactured fentanyl.
Pharmaceutical fentanyl is prescribed by doctors to treat severe pain, especially after surgery and advanced staged cancer. Illicitly manufactured fentanyl is commonly found in streets and comes in liquid and powder form. Illicitly manufactured fentanyl is commonly mixed with other drugs such as heroin, cocaine and methamphetamine.
Liquid based fentanyl can be found in nasal sprays, eye drops and dropped onto paper and small candies.
Symptoms of a fentanyl overdose:
Small, constricted "pinpoint pupils"
Falling asleep or losing consciousness
Slow, weak or no breathing
Choking or gurgling sounds
Limp body
Cold or clammy skin
Discolored skin (especially nails and lips)
A small dose of fentanyl can be deadly.
What to do in case of an overdose:
Call 911 immediately.
Most states have laws that protect those overdosing on drugs or the person who called for help.
Administer naloxone if available. Naloxone is an over the counter drug that can be purchased at any local pharmacy and is available in all 50 states.
Lay the person on their side to prevent choking.
Stay with the person until emergency assistance arrives.
Common street names for fentanyl:
The United States Drug Enforcement Administration listed the common names used on the streets to describe fentanyl. They are: Apace, China Girl, China Town, China White, Dance Fever, Goodfellas, Great Bear, He-Man, Poison and Tango & Cash.
For more information, download a copy of the DEA's Drug Sheet on fentanyl.
Leave a Comment
About the Contributor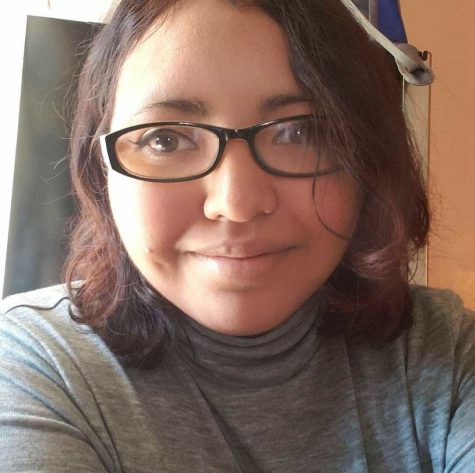 Gabby Flores, Staff Reporter
Gabby Flores is a staff reporter for SAC.Media. She is a journalism major who loves to write and listen to music.