Opinion: 'Better Call Saul' Emmys drought continues
The beloved drama series falls short of winning its long sought-after Emmy
Following the 74th Primetime Emmys "Better Call Saul" fans were left disappointed as the AMC hit show was left without winning a single one of their 16 nominations this year. So the Emmy drought continues. Actor Bob Odenkirk came short of Emmy glory for his leading role as Jimmy McGill/Saul Goodman/Gene Takovic, making it the fifth time he has been nominated for outstanding actor in a drama series without a win. This is despite the fact that the show has been greatly received by fans and critics alike, it even rated 2% higher than its source show "Breaking Bad" on Rotten Tomatoes. "Breaking Bad" won 16 Emmys out of 58 nominations.
Considering this and the fact that "Better Call Saul" has been nominated a total of 46 times without a win, it seems that this decision by the Television Academy could be driven by a disconnect from the feelings of broader audiences.
Odenkirk lost the Emmy to Lee Jung-Jae, who plays Seong Gi-Hun in the Netflix series "Squid Game." Lee made history as the first Asian man to win the award for outstanding actor in a drama series. "Squid Game" blows the dress socks off of "Better Call Saul" in viewership numbers, but, according to Rotten Tomatoes, "Better Call Saul" has a 96% audience rating, which is better than the K-drama's 83% audience rating.
Even though he has yet to receive the coveted prize of the Emmy award, Odenkirk's performance as Jimmy/Saul/Gene is still nothing short of incredible. Playing three different personas, each with their own nuances, Odenkirk's experience with sketch comedy, ability to improvise and connection to the characters brings them all together.
Earlier seasons of the show familiarize audiences with the man underneath the sleazy bright colored suits, Jimmy McGill. The mischievous younger brother to Chuck McGill, a prominent lawyer and part owner of fictional law firm Hamlin, Hamlin & McGill (HHM), Jimmy struggles to get his own legal practice off the ground as well as to shake off the reputation that he was a petty con man. As the show progresses, Jimmy is a man constantly at odds with himself and his urges. He, unfortunately, also shows no sense of self-control.
As the consequences of his actions begin catching up with him, he slowly descends into the criminal world. The pseudonym of Saul Goodman gradually takes over him.
"Hi, I'm Saul Goodman. Did you know you had rights? Constitution says you do and so do I," he said as he made his first appearance in the "Breaking Bad" universe.
As his late night commercial rolls on the TV, he continues, "I believe every man, woman and child in this country is innocent until proven guilty and that's why I fight for you Albuquerque!"
This loud, flamboyant and sleazy lawyer that first came onto screens 13 years ago sets the foundation of who Saul Goodman is, or rather, what that name represents, an outlet for all of Jimmy's worst habits.
Lastly, Gene Takovic is the alias that Saul uses as his escape following the events of "Breaking Bad." A self-described "Mr. Nobody" who fell from grace into a job at a Cinnabon in Omaha, Nebraska. Takovic is Jimmy at his lowest, and represents his inability to reconcile with the consequences of his actions.
For "Better Call Saul" fans, on the bright side, Rhea Seehorn after five seasons of starring alongside Odenkirk as Kim Wexler, the headstrong attorney and Saul Goodman's ex-wife, was at last nominated for outstanding support actress in a drama series. However, she ended up losing to Julia Garner, who won her third consecutive Emmy for her role in the Netflix drama series "Ozark."
"Better Call Saul" fans can look forward to next year's Emmys for one more chance at redemption for the show, as the final half of season six is still eligible for next year's awards season. Because the final season of the show was split in two parts, only the first half of season six, which aired from April 18 to May 23, was eligible to be taken into consideration for this year's Emmys. The second half of season six aired from July 11 to Aug. 12, meaning it could still be nominated for next year's Emmy.
Leave a Comment
About the Contributor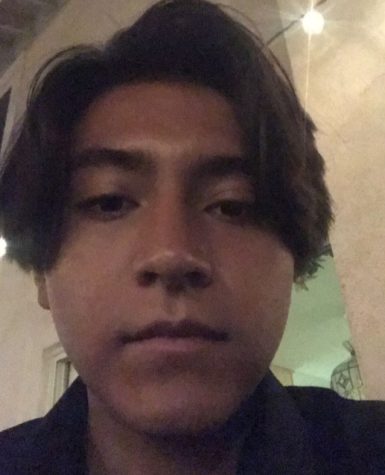 Ruben Montoya, Opinion Editor
Ruben Montoya is the Opinion Editor for SACMedia. As a journalist, he enjoys spicier, hot takes on the news. In his free time, he is a huge hyperpop and EDM listener, gamer and major fan of the Dodgers, Lakers and Arsenal FC.