Mt. SAC president to retire after 49 years in higher education
The retirement comes after 11 years at the college and many more in academia
After 11 years of dedication, Mt. SAC President and CEO Dr. Bill Scroggins, 74, will be retiring at the end of this academic year.
Scroggins had submitted his intent to retire back in July, and this letter of retirement was accepted and validated on behalf of the board of trustees.
Board of Trustees President Judy Chen Haggerty had sent the announcement regarding Scroggins' retirement July 13 2022, in the form of the email that states Scroggins will retire in June 2023.
In the email, Haggerty shared some kind sentiments about Scroggins.
"Dr. Scroggins is a truly visionary and transformative leader who will be greatly missed. He has done an exceptional job empowering teams to expand programs and services, cultivating resources to reshape the campus, and steadily leading the College through some of the greatest challenges the College has ever experienced. He will leave an enduring legacy of growth and resilience at the College," she said.
While the process of looking for a new candidate to fulfill Scroggins' spot as a CEO and president for Mt. SAC is currently ongoing, Scroggins had taken the time to reflect on his career in higher education and how he had gotten to that point.
He said that his own experience as a college student shaped much of his ambitions as CEO and president. His father passing away early in his life lead his mother — they were both accountants — having to make extra money through her hobby of weaving, which caused him to be considered a first generation college student. He finds that although he was a first generation student, he had privileges others did not.
"I had a lot of privileges as a white male in the 1950s, and so even though I had no experience and none of my extended family went to college either, I had teachers during my experiences to say, 'you're doing pretty well,'" he said.
He pointed out that with such privilege he was able to advance his studies to levels that included La Puente High School's honors program called Puente Recommended and a summer internship at NASA's Jet Propulsion Laboratory.
"I had these opportunities as a white male with good talents in science and math, even though I had no background at all. But for some reason, I was picked out of the crowd and given these opportunities," Scroggins said.
After graduating from La Puente High School, he attended UCLA where he majored in chemistry and pursued his Ph.D in chemistry at University of California Riverside before he got a teaching job at Harvey Mudd College.
While thankful for the job opportunity, he felt like his efforts could be used to help the underprivileged.
"The students I was teaching [at Harvey Mudd College] were really bright and would do basically anything they were told and it wasn't much fun because you would just lay the material out. They would suck it up and give it back to me on the test," he said.
"I really wanted to impart knowledge, give opportunity for people to have the kind of advancement in education that I had that I saw these privileged kids, mostly males, mostly white, like me that had this privilege and I had the experience of watching the struggles that my mother went through and my extended family went through. I wanted to make a difference."
Scroggins then shifted his focus on working at different community colleges across California that include Crafton Hills College and El Camino College. While working in the community college setting, he encountered a modern day problem: to fully and effectively participate in society, one often needs higher education – a point in the educational advancement ladder where primary inequities grow.
Scroggins wanted to have the most impact at the college level, and so he used his privileged status as a man with a doctorate from the University of California to assist students in their transferring from community college to university.
"If I'm going to use that privilege, I should use it where it has the most impact, and that is getting students at least to the baccalaureate level and even beyond," he said.
While this is something he was proud of, he knew that more could be done to benefit students, so he decided to take part in administrative roles which include faculty leadership positions like academic senate president and department chair at the previous community colleges he worked at. He was even elected to the statewide academic senate and shared the curriculum committee for the state.
At this level, Scroggins said he was able to learn more about the federal and state political system as he had the responsibility of working with the California State Legislature. Because of this experience, he had the job of going from college to college to help the presidents implement policy AB 1725, which emphasized the need to help California community college students transfer to universities. In doing this, Scroggins decided to take another leap of faith and decided to aim for roles of presidency.
"When I walked away from [that experience], I said to myself, 'you can do better than these college presidents are doing to solve these issues, so why not go for it,'" he said.
He ended up becoming president of Mt. SAC in 2011 and being accepted into the position meant something to Scroggins. "This is home to me," he said.
As he had grown up around the area and seen the landscapes evolve, Scroggins found such change to be something to admire and be proud of and he saw the change in Mt. SAC's structure and growth in size to be something he felt "much satisfaction" about.
"One of the things that make Mt. SAC really an enjoyable place to lead and work with is that we're the largest single campus district in the state of California. That means we're big in all areas. We're the largest career technical education college in Los Angeles county and the second largest in the state with the largest non-credit community college in the state and we weren't the largest in either of those areas when I came, but to have our mission diverse again, to reach all students is really important," he said.
As president, Scroggins worked with the board of trustees to handle everything from the school's budget, to facility approvals, contract approvals, hiring and labor negotiations. He also moved the information and decision making process from the grassroots through administrative review to the board.
In addition to directing policies and objectives, Scroggins also worked with the Mt. SAC Foundation.
"I also consider myself the chief fundraising officer of the foundation. So when I came, the foundation was rather anemic, we built up the foundation so that they have donations of over $1 million a year, and they have a very active board, and we now have about half a million dollars in donations to student scholarships every year," he said.
He is proud of the accomplishment, and went on to list the Minority Male Initiative, Pride Center, the college's developing sustainability initiative and the effort to make a student center as some other things he is proud to have been a part of.
When he reflected back on his presidency, Scroggins said he enjoyed being one with the people as he liked to form connections with both faculty and students at Mt. SAC, and has enjoyed being able to sit back and watch all the "wonderful" developments take place at the school.
"We made some really good progress on the diversity, equity and inclusion work, and I've been able to both guide the college and support a lot of others who want to make some useful work on this. I think there's some pieces that I think the college will be ready to put in place in the next few years," he said.
When asked about what his hopes are for the next Mt. SAC president, Scroggins hoped for longevity as well as dedication and understanding.
"I would hope the next president would bring what would be an attitude that is supportive, that is collegial, that is transparent, that values equity among outcomes, that will recognize the good things that are in place here and spend some time learning how the college operates before looking to institute change. I think I would hope that the next president stays a long time because in my experience, and this is my third college presidency, takes at least five years to make any difference," Scroggins said.
"And you can do a lot more if you stay eight, 10, 12 years, so I hope they would pick somebody with longevity. I would hope that they would pick someone who had a life experience that's closer to the life experience of our students because there is a certain amount of lived experience that guides your ability to lead to college."
The board of trustees is already in the process of hiring for the next college president and on June 30, 2023, Dr. Bill Scroggins' retirement will be finalized.
Once officially completed, Scroggins hopes to spend more time with his wife in the form of traveling and "couple's time," as well as being able to spend more time with his daughter Elizabeth who is getting ready to graduate from high school and go to college. He also thinks about participating in more volunteering events related to higher education.
His final wishes for Mt. SAC are that others will recognize it as "the people's college," and that the school will continue to evolve.
"I want the college to continue to invent itself and not to look backward. I want the college to build on my time here and not obsess about it because looking forward is what a college needs to do. If there are good things in place that I helped put together, they will last. If they change that will be good because change, properly managed, is how educational institutions evolve and get better as the world evolves," he said.
Leave a Comment
About the Contributor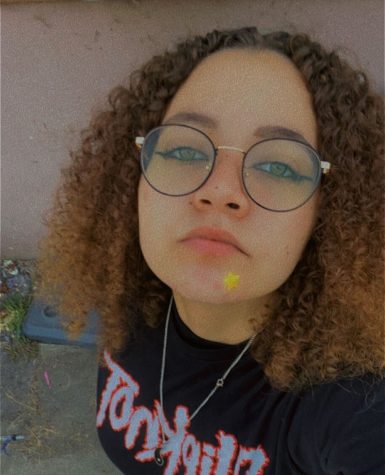 Delila Grubaugh, Features Editor
Delila Grubaugh is SACMedia's Features Editor. She is a first generation college student majoring in journalism and social justice. She dreams of being able to write a book one day and successfully make at least one short film in her lifetime. As a current peer navigator for the EOPS/CARE program she finds it to be incredibly important to work to help others, and she loves journalism as it can at times be democracy and social justice at its finest. She believes that if we are granted the right to freedom of press and freedom of speech we should be able to utilize it to benefit the people. She loves tea, Halloween, sunflowers, rock music and poetry. She is a California girl at heart and supports almost any Los Angeles team there is. A lover of journalism and advocacy, naturally someone she looks up to is Kara Danvers-aka Supergirl. She hopes to be as strong as her one day.