Bad Bunny raises awareness amid desperate conditions in Puerto Rico
The Puerto Rican superstar will perform two nights at the SoFi Stadium in Inglewood this weekend
Puerto Rican superstar Bad Bunny and the "World's Hottest Tour" are set to land in Los Angeles today and Saturday at the SoFi Stadium performing his global hit reggaeton album "Un Verano Sin Ti."
As part of an effort to help victims in Puerto Rico in the aftermath of last week's Hurricane Fiona, a QR code on the bracelets for his concerts sends fans to links to various charitable organizations that they can donate to help those most in need in Puerto Rico.
The 28-year-old former grocery bagger has used his fame to become a sort of ambassador for Puerto Rico, while also advocating for progressive causes. Bad Bunny has never shied away from making a political statement.
Whether it was his support for the impeachment of former governor of Puerto Rico Ricardo Rosello following the leaked text conversations that show racist, homophobic and misogynistic messages in 2019, or standing up for trans rights during a "Saturday Night Live" performance in March 2020 where he wore a shirt that read, "mataron a Alexa, no a un hombre con falda," which translates to "they killed Alexa, not a man in a skirt," referring to the murder of Neulisa Alexa Luciano Ruiz, a homeless trans woman, in Tao Baja, Puerto Rico, February 2020.
Through his music and the enormous platform that it has created for himself, Bad Bunny has given a voice to the progressive youth of Puerto Rico.
Notably, the Boricua sensation's music video for "El Àpagon" (translated as "The Blackout") includes a short documentary from journalist Bianca Graulau that highlighted the problems that the people of Puerto Rico face currently, an outdated and broken electricity grid, gentrification and displacement as a result of private land grabs.
Stories covered in the video include acknowledgement of the failure of private electricity contractor LUMA and the public backlash the company has faced, the proposed development of a luxury apartment complex on the land that once belonged to an elementary school, protests concerning the privatization of land on Puerto Rico's public beaches and evicting 30 year tenants from homes to make way for more luxury development. Graulau highlighted Act 20 and Act 22, two laws in Puerto Rico that have made the island a tax haven for wealthy investors.
In the video she interviewed Puerto Rican politician Rafael "Tatito" Hernandez,and confronted him about receiving over $18,000 in campaign donations from beneficiaries of Act 22.
Born in Vega Baja, Puerto Rico, Bad Bunny — real name Benito Antonio Martinez Ocasio — has achieved unprecedented success for a Latino artist. His 2020 album "EL ÚLTIMO TOUR DEL MUNDO" became the first all-Spanish album to top the U.S. Billboard 200 chart and repeated this achievement when "Un Verano Sin Ti" released on May 6.
Additionally, the hit album sold 274,000 copies in its first week, a record for Latin music since Billboard began using the streaming metric in December 2014. Bad Bunny's success has been unstoppable, his ability to break through and dominate the United States market and charts with an all-Spanish album is remarkable.
"Un Verano Sin Ti" currently sits at number two on the Billboard 200 chart after being at the top for 19 weeks straight, however, as Bad Bunny has been touring the world, the situation back home in his native Puerto Rico has prompted him to take action.
Bad Bunny is set to arrive today in Inglewood for a two night stop at SoFi Stadium, a massive step up from The Forum just across the street where he last performed earlier this year.
For those seeking to donate to causes in Puerto Rico, the site that Bad Bunny has recommended fans donate to, donationforpuertorico.com, offers a variety of mutual aid and other charitable organizations in need of financial support. Those interested can also follow Bianca Graulau for more updates on the stories covered in the "El Àpagon" video, and other developments as Puerto Rico recovers from Hurricane Fiona.
Leave a Comment
About the Contributor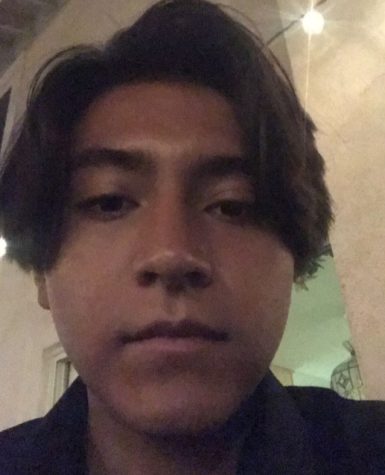 Ruben Montoya, Opinion Editor
Ruben Montoya is the Opinion Editor for SACMedia. As a journalist, he enjoys spicier, hot takes on the news. In his free time, he is a huge hyperpop and EDM listener, gamer and major fan of the Dodgers, Lakers and Arsenal FC.