A day trip that highlights Chicano farmworker history

The Cesar E. Chavez National Monument, located in the small town of Keene, California, possesses great significance for farmworkers and future generations. Reachable through State Route 58 West, the distance from crowded cities makes it quite a hefty trip – about two and a half hours north of Los Angeles County and the Inland Empire – so plan your visit accordingly.
This site was declared a national monument by former President Barack Obama on Oct. 8, 2012, who said in the announcement, "Our world is a better place because Cesar Chavez decided to change it."
The large property contains multiple buildings including the late Chavez's home and the gravesites of him and his wife Helen.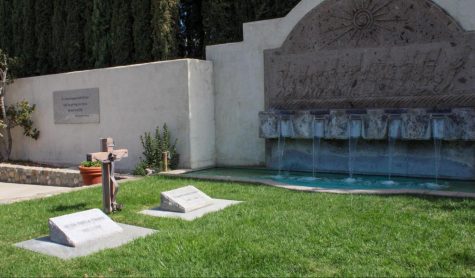 More recent structures in a different area of this site are bustling with life as others continue Chavez's vision to this day inside the offices of the United Farm Workers.
The National Park Visitor Center exhibits important historical moments of farmworkers and goes in-depth about his vision and life.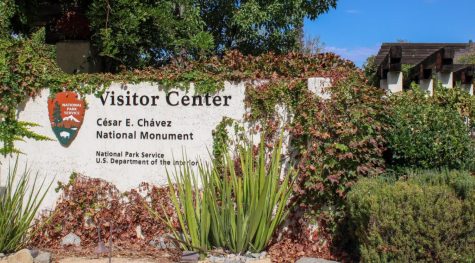 Born in Yuma, Arizona, in 1927, Chavez's parents lost their farm during the Great Depression in 1930. This destined his family to join other migrant laborers steadily pouring into California at the time.
He eventually made a life for himself outside of working the fields. He never forgot the struggles growing up as a migrant worker and continued to see others be exploited around him, so he came together with other community leaders to form the National Farmworkers Association in 1962.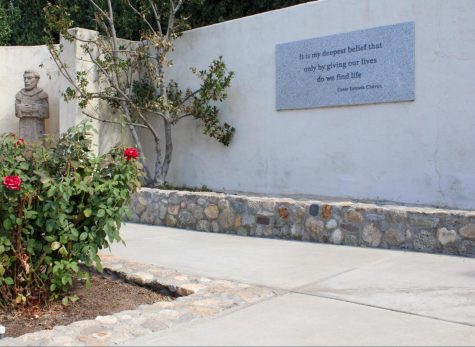 Renamed to the United Farm Workers in 1966, this group was responsible for fighting for safer pesticide practices, better wages, improved work conditions and overall some of the very first union contracts for farmworkers.
In 1971, Chavez purchased the land where this monument is today as a home and headquarters for the UFW. He named it Nuestra Senora Reina de la Paz, which means "our lady queen of peace." Many called it La Paz for short.
La Paz would be a place of refuge and up until Chavez's passing, this haven would see thousands of workers and supporters gather in support of La Causa – their own form of nonviolent protest against the injustices around them.
The property currently still contains Chavez's two-bedroom family home with his car still parked outside. Attached to the family home is Helen's Park, a small grass field that the family would gather in and where Helen enjoyed hand watering.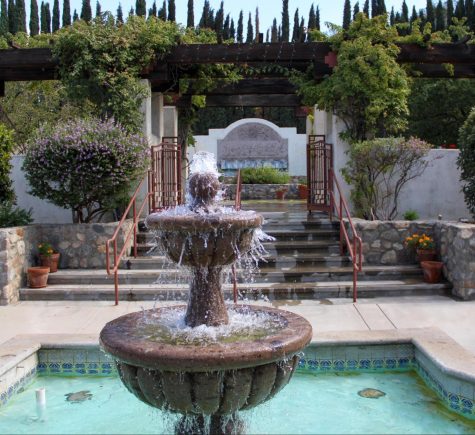 La Paz Garden outside of the Visitor Center is a maintained garden with fountains that surrounds the burial sites of Cesar and Helen.
A small desert botanical garden also sits attached to the outer wall of the burial site which replicates the natural environments Chavez experienced as a young child in Yuma.
Inside the back of the Visitor Center is Chavez's office, which is a place still frozen in time just the way he left it. In his office is a special folding chair that he used due to his excruciating back pain from his years of migrant work.
The newest addition, completed last month, is a wall-to-wall timeline inside the National Park Visitor Center. This timeline includes every important date in Chavez's life and moments of the farmworkers movement.
Dates on the timeline start all the way back in 1890 when Chavez's grandparents left Chihuahua, Mexico, and continue up until the death of his wife Helen in 2016.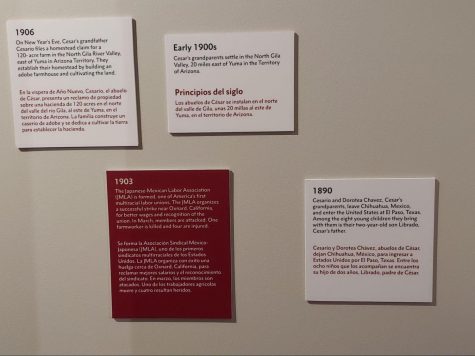 A small ledge underneath the timeline holds paper cards and a sign nearby encourages visitors to add their own significant events to the timeline.
The Cesar E. Chavez National Monument is open daily from 10 a.m.-4 p.m. almost every day. For those who can't venture out to Keene but are interested in learning more about the monument, a great virtual tour is available.
Leave a Comment