A Hollywood Reboot
Lakers seasons preview: The Big 3 are back for the 2022-23 season
LeBron re-signed! Russ is still a Laker – AD hadn't start shooting until April?!
Last season in Tinseltown was a box office flop. Point blank. Period.
The purple and gold looked more like the "purple and old," finishing 10th in the Western Conference with a humiliating 33-49 record. The epicenter of the offseason focused on the failed attempts to reconstruct the current Lakers Big 3 by trying to trade for Nets' superstar point guard Kyrie Irving or other multi-team trade packages with various teams to unload the 9-time All-Star point guard Russell Westbrook.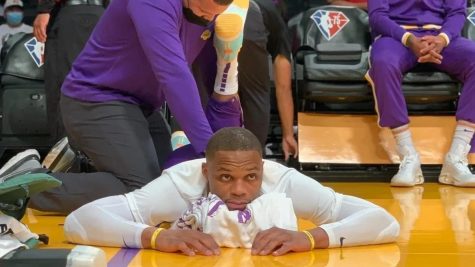 "The Lakers cannot afford to miss the playoffs twice in a row!"
Lakers brass insisted the team is not done making moves. Team governor Jeanie Buss and general manager Rob Pelinka agreed that they had not significantly strengthened their roster. The Lakers will enter the new season with a new coach Darvin Ham and an emphasis on youthful versatility via their free agency additions and rookies.
This past season just showed that having three players on the NBA 75th Anniversary team at the same time doesn't mean it will yield championship results.
Offseason signings like Lonnie Walker IV, Juan Toscano-Anderson and Thomas Bryant in combination with rookies like Scotty Pippen Jr, Shareef O'Neal and Max Christie spearheaded the purple and gold's youth movement while maintaining cap flexibility for the 2023 offseason with big names like the aforementioned Kyrie Irving, Kevin Love, D'Angelo Russell, Myles Turner and Nikola Vucevic.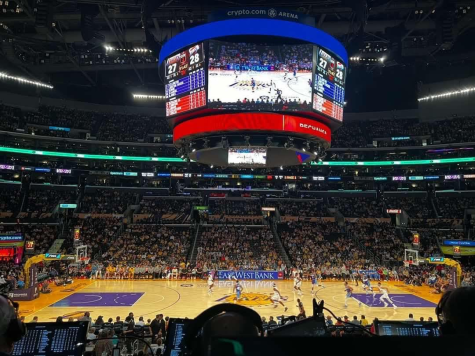 After trading for Timberwolves' point guard Patrick Beverly, Westbrook's time in Los Angeles appeared to be over sooner rather than later. Talks of handling Westbrook's situation similar to the Rockets and their former disgruntled All-Star point guard John Wall had surfaced prior to him opting to sign with the crosstown Clippers.
Recently, Westbrook openly stated he would be willing to accept whatever role the Lakers give him. Though a sense of doubt and pessimism for him to adapt is hovering over the franchise, the future Hall of Famer and his ability to adapt his game to suit the purple and gold.
While having a $47.1 million dollar player being paid to stay at home seems counterintuitive, the Lakers committed to James that the front office would do everything in their power to bolster and construct a championship contending team.
To some, he is polarizing. To others, as divisive as they come. Whatever you may think of Westbrook, he played nearly the combined total of games that AD and James combined. We never saw the Big 3 build true chemistry because they played 21 games together throughout last season.
Perhaps last season was a case of what can go wrong had gone wrong.
As James enters his 20th year in the league, he is not slowing down as inches closer and closer to Kareem Abdul-Jabbar's all-time scoring record. Year 20 will be absolutely nothing short of greatness.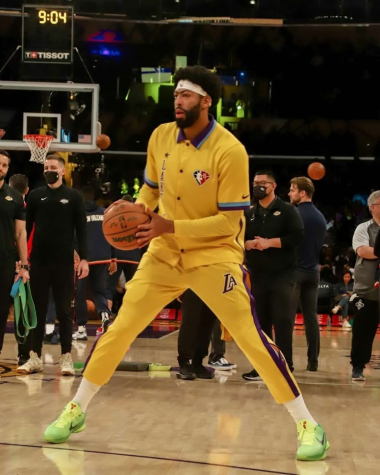 Whether Westbrook remains with the Lakers or not, Ham reportedly promised James that he "wouldn't hesitate" to remove players from the game if they don't embrace the roles they are given.
The Lakers had fallen from back-to-back No. 1 rated team in defensive efficiency to an anemic 27th last season. They finished with a home record under .500 of 19-22 coupled with an even worse record on the road of 14-27. In addition, they had surrendered countless 40 and 50-point quarters to teams galore and became the "meme team" of blowing 30-point leads to teams.
Ham is believed to have reiterated he will demand "defensive tenacity" from all the players on the Lakers roster.
Superstar power forward Anthony Davis sporting the Kobe VI Protro "Grinchmas" during the Lakers December home stand before a 3-game road trip. Photo taken by Karlo Sy Su of ESPN.
The two-year grace period from winning the 2020 Championship is over for Lakers Nation. The city of championships grows more impatient by the day.
Lakers season action tips off at the Cypto.com Arena Oct. 18 against Stephen Curry and the defending champion Golden State Warriors on TNT.
Leave a Comment
About the Contributor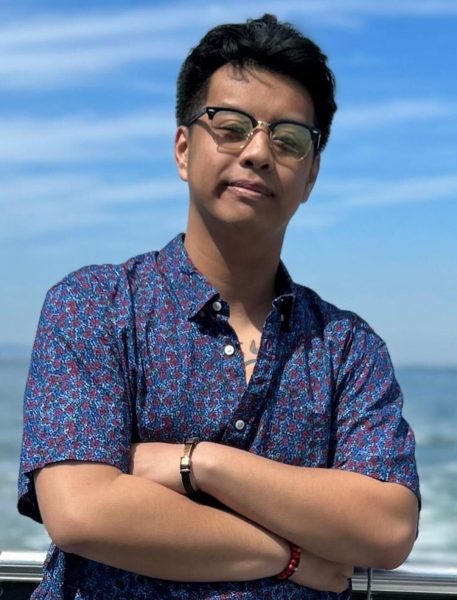 Robbie Doctor, Managing Editor
Robbie Doctor is the Managing Editor.