California indigenous tribe able to get land back
The Tongva tribe are able to get some of their land back in Los Angeles County
Recently the Gabrielino-Tongva Tribe that originates from Southern California was able to gain access and ownership of land that was once theirs.
It has been a 200-year battle for the Tongva people to get some of their ancestral land back in the San Gabriel Valley region of Los Angeles County.
This accomplishment of the Tongva people was relevant as Mt. SAC resides in the original Tongva territory. It is because of this reason that many board meetings at Mt. SAC pay respect to the Tongva ancestors before their meetings start in the form of a land acknowledgement.
The land, which is a one-acre property found in the city of Altadena, was donated back to the Tongva people by a woman named Sharon Alexander Dreyfus. Dreyfus's grandparents had bought the land back in 1931 and she inherited the property in 2015.
According to the Los Angeles Times, Dreyfus decided to transfer the land over upon learning about the land's significance to the Tongva community and so she was put into connection with Jerry Lassos, a Tongva leader.
This transfer of the land did not come entirely free of cost. She had asked the Tongva community to pay $20,000 for the land due to her loss of revenue that she makes from renting the property out.
In recent years, the efforts of the Native Americans to reclaim stolen land t has become a full blown movement. It has gone digital and spurred a social media campaign commonly referred to as "#LandBack."
The #LandBack movement advocates for giving native lands back to native hands. This ideology stems from the history of genocide and forced displacement that Native Americans had faced, and such history is not lost or unrelatable to the Tongva people.
The timeline of events traced the Tongva tribe back to as early as 1200 A.D., the first contact that was made with a European was in 1542. By 1769, there was a genocide. Two years later, Mission San Gabriel Valley was formed. When conflict arose between Spanish mission fathers and the tribe, the Tongva people were forced to move or go into hiding.
Despite the history, the Tongva community was not recognized as a tribe until 1994, through California Assembly Bill AJR 96.
Forty-three-year-old history and American Indian studies major at UCLA, Beatriz Rivas, who is a woman of Yaqui heritage, was glad to hear the news of newly gained back land for the Tongva people, especially as it will help the surrounding environment.
"Science has proven and continues to prove that indigenous ways are and have always been the optimal way to restore and sustain our natural resources and therefore it would be to the benefit of all of us for land to be given back to the original caretakers," Rivas said. "A core value of many indigenous groups is to preserve resources for future generations."
"Indigenous people can improve the conditions of land around them in areas that they have either completely or partially taken guardianship over," she added.
Pablo Acosta, a 21-year-old music major, shared similar sentiments about the retrieval of land.
"I think this is important because historically the United States for trying to throw [colonization] under the carpet, and pretend it never happened when really we took the land," Acosta said.
The Tongva community was unable to be reached for comment but information about them can be found on their website. The Altadena property is now in the hands of the Tongva Taraxat Paxaavxa Conservancy and the fight behind the campaign of #LandBack is not over.
View Comments(1)
About the Contributors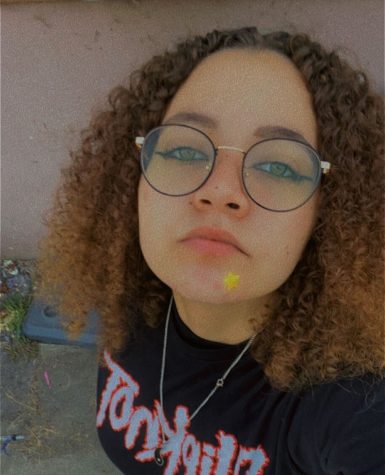 Delila Grubaugh, Features Editor
Delila Grubaugh is SACMedia's Features Editor. She is a first generation college student majoring in journalism and social justice. She dreams of being able to write a book one day and successfully make at least one short film in her lifetime. As a current peer navigator for the EOPS/CARE program she finds it to be incredibly important to work to help others, and she loves journalism as it can at times be democracy and social justice at its finest. She believes that if we are granted the right to freedom of press and freedom of speech we should be able to utilize it to benefit the people. She loves tea, Halloween, sunflowers, rock music and poetry. She is a California girl at heart and supports almost any Los Angeles team there is. A lover of journalism and advocacy, naturally someone she looks up to is Kara Danvers-aka Supergirl. She hopes to be as strong as her one day.