Three things you need to know about this World Cup
The World Cup is just around the corner and here are things you should know
In less than 20 days, 32 nations will compete to become the world champions. They will leave nothing behind for a chance to put their hands on one trophy – the World Cup. Every four years, the host nation and qualified nations will play till one is raised to the top. This time it is being hosted in Qatar, and matches will kick off on Nov. 20 and end on Dec. 18.
Here are the things you should know:
1. Watch the time zone
Located in Western Asia, Qatar is 10 hours ahead of California. The matches' start time will vary from 2 a.m. to 11 a.m. PST. So, plan your sleep accordingly if you think you will get any.
2. Mark your calendar
The World Cup kicks off in group stages from Nov. 20 to Dec. 2. Then the round of 16 begins on Dec. 3 until Dec. 6 followed by two days of quarterfinals on Dec. 9-10. The semifinals will be on Dec. 13-14. Third-place match is on Dec. 17 and the final match is on Dec. 18 – in case you only care about who will win at the end.
3. Where to watch
You can watch live matches in English through FOX and FS1. Spanish versions are available through Telemundo and Peacock. If you don't have cable, you can watch with different streaming services.
Direct TV Stream will cost $69.99 a month.
FuboTV starts at $69.99 per month.
Hulu + Live TV bundles with Disney+ and ESPN+ start at $69.99.
SlingTV starts at $35 per month, with the promotion of half off the first month right now.
YouTube TV is having a limited-time offer of $54.99 for the first three months and $64.99 after that.
Peacock offers the first 12 matches from Nov. 20-23 that are in Spanish commentary for free but matches from Nov. 24 onward will require a Peacock Premium subscription which is $4.99 per month or $9.99 per month without ads.
Or drop by the local sports bars to watch matches with friends and strangers alike. This event only happens every four years, so, whether you are a soccer fan or not, the World Cup is worth your attention. Watch these teams give it their all for the honor of representing their country.
Leave a Comment
About the Contributor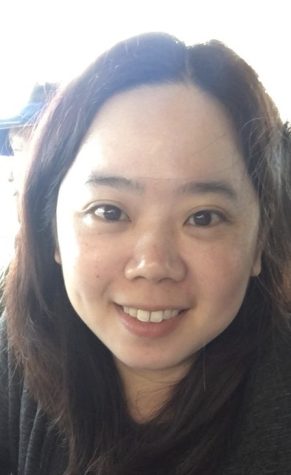 Christie Yeung, Managing Editor
Christie Yeung is Managing Editor and former features and gaming/tech editor of SAC.Media. She falls somewhere between a nerdie or a foodie, or is both. She likes to spend her spare time playing video games, listening to music, and watching funny videos on Youtube. She has a sweet tooth and has no immunity against anything with Nutella on or in it.