Mounties sports recap: Oct. 24-29
Scores and results of this week's games
Another week of sports in the books for your Mounties. Heading into the final weeks of the regular season before playoffs, it has been an action-packed week that you won't want to miss.
But in case you did, here are the recaps.
Monday, Oct. 24:
Women's golf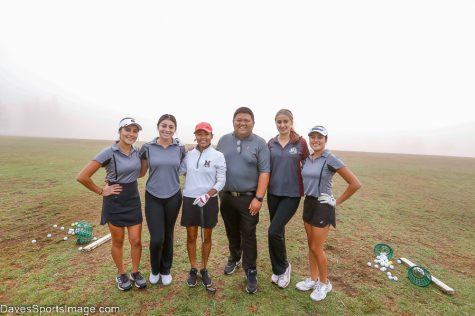 After the first day of the Orange Empire Conference Tournament in Irvine, California, Mt. SAC Women's freshmen golfers Kaitlyn and Kayla Loera finish in the top six.
Kaitlyn carded an 80, finished tied for second, while her twin sister Kayla shot an 82 for sixth place.
Kayla stands in fifth after nine events with a 78.5 average and Kaitlyn is 12th, averaging 83.6.
Day two concluded on Wednesday, Oct. 26. It was the Mounties' last tournament prior to the CCCAA Southern California's Playoffs, which begins on Nov. 6. The event will be held at El Prado Golf Course in Chino, hosted by Mt. SAC and Fullerton College.
Tuesday, Oct. 25:
Women's soccer
For the first time in 25 years, the women's soccer team has captured the South Coast Conference North Division title, with a resounding 6-1 win over host El Camino College Warriors.
The Mounties, who are on a 13-game winning streak, remained perfect in the SCC North with a 7-0 record.
Scoring a natural hat trick tallying three consecutive goals in the second half, sophomore midfielder Kaylee Gutierrez (8) sparked the Mounties to surge to a 5-0 lead and a division title and a 15-1 overall record.
Gutierrez (8), who is second on the team in scoring with 12 goals and is in the top 20 in the state, also had an assist in the game. Three other Mounties recorded goals in the scoring column: Veronica Aquino (5), Izzy Montelongo (7) and Ava Ochoa (14), who are all freshman forward.
Sophomore keeper Leila Peregrina (1) improved to 13-1-0 on the season.
It is also the changing of the guard in the South Coast Conference, as both Mt. SAC and Long Beach City College (SCC South) have won titles after a long absence.
Men's soccer
El Camino College Warriors hosted one of its last home games of the season as your Mounties hit the road for an inter conference matchup.
The home team broke a scoreless tie in the 81st minute with what proved to be the decisive goal to defeat the Mounties, 1-0, in a South Coast Conference crossover game on Tuesday, Oct. 25.
The Mounties pressed and struggled to find any rhythm offensively, taking nine shots on goal and none registering a point.
Jacob Cardenas played all 90 minutes in goal for Mt. SAC, recording three saves.
Wednesday, Oct. 26
Women's golf
On the final day of the Orange Empire Conference Women's Golf Tournament, Mountie twin golfers Kayla and Kaitlyn Loera finished with identical scores of 86 at the Rancho San Joaquin Golf Course.
Kayla Loera finished fifth overall for the 10-match of the season with an average of 79.3, while her sister, Kaitlyn Loera averaged 83.9 for 11th.
Kayla, who finished the season All-OEC First Team, highlighted the season with a low medalist score of 71 in OEC Match No. 3 at Costa Mesa CC.
Kaitlyn, who was selected on the All-OEC Second Team, carded an 81 for her low score of the season in Match No. 9 at the OEC Day 1 final at Rancho San Joaquin.
The California Community College Athletic Association So Cal's, which begins on Nov. 6 and concludes on Nov. 7, will be held at El Prado Golf Course in Chino, hosted by Mt. SAC and Fullerton College.
Wrestling
After finishing second behind Cerritos College Falcons last weekend at the Meathead Movers Tournament in San Luis Obispo, host Mounties defeated the Falcons, 22-19, in a Southern California Wrestling Association Southwest Division match on Wednesday, Oct. 26.
Chris Calderon (125 pounds), David Saenz (133 pounds), Billy Looney (149 pounds), Marcus Lobato (157 pounds) and Jakob Hand (184 pounds) accounted for the Mounties' points on the night.
The Mounties will travel to Santa Ana College for an SCWA Southwest match on Wednesday, Nov. 2, at 7 p.m.
Women's water polo
In the final South Coast Conference game of the women's water polo season, both Long Beach City College Vikings and Mounties came in with identical 6-0 records and the title on the line.
The Vikings defeated the Mounties, 13-4, to claim the SCC title, with the Mounties finishing second.
Mounties finished the regular season with an overall 14-8 record and 6-1 in the conference.
The SCC Championships will get underway on Friday, Nov. 4 at El Camino College.
Sophomore utility Xen Allen (5) led the Mounties with three goals, and she also had three steals. Goalie Jahanna Palmer (1) highlighted the game with a goal and two steals.
Freshman attacker Alyssa Fox (2) led Mt. SAC with five steals.
Men's water polo
With a chance to win the South Coast Conference, the Mounties men's water polo fell to host Long Beach City College Vikings, 9-7.
LBCC wins the SCC regular season crown with a 5-0 record, while Mounties (12-13, 4-1) finishes as conference runner-up.
Zack Ewing (16) scored a goal for the Mounties halfway through the third period, to lead 7-5.
The Vikings shut down the Mounties the rest of the way, scoring four unanswered goals.
Leading the way for the Mounties was Brandon Fabrega (22) with four goals.
Friday, Oct. 28
Cross country
For the ninth consecutive season, the Mt. SAC men's cross country team won the South Coast Conference title at the conference championships held at Palos Verdes XC Course on Friday, Oct. 28. The Mounties tallied 16 points, while Long Beach City College Vikings (2nd place) posted 68 and Cerritos College Falcons (3rd) scored 88.
In a field of 77 runners on the four-mile course, Mounties occupied the top four spots and seven of the top 10. Furthermore, Mountie runners turned in 15 of the top 20 times.
Austin Ledgerwood (22:46.8, 1st place), Jonathan Pfeiffer (23:12.7, 2nd), Jonathan Aguilar (23:13.2, 3rd), Landen Breckner (23:26.5, 4th), Elijah Ocegueda (23:32.0, 6th), Noah Flores (23:42.4, 9th) and Edgar Hebmann (23:49.3, 10th) were the top 10 finishers for Mt. SAC.
The Mounties return to action at the Southern California Regional Championships in Bakersfield on Friday, Nov. 4.
Men's water polo
The men's water polo team finished the regular season with a flourish, as they scored a total of 31 goals in two games at the Southwestern College Tournament in Chula Vista on Friday, Oct. 28.
The Mounties, who finished with an overall 14-13 record and are ranked 10th in the state, defeated Grossmont, 10-7, and host Southwestern, 22-13. They will now prepare for the South Coast Conference Championships beginning Thursday, Nov. 3 at El Camino College.
Leading the way in the two games was freshman utility Brandon Fabrega (22) with eight goals on 15 shots and five steals, while sophomore center defender Aidan Murphy (2) had seven goals.
Game 1
Fabrega (22) led the way with three goals, while Murphy (2), Zack Ewing (16) and Edward (EJ) Lynch (5) had two goals each.
The Mounties took a 3-1 after the first half, as Lynch (5) scored twice. In the second half, with Mounties holding a 3-2 lead, the Griffins scored twice midway through the third period to take their only lead of the game, 4-3.
Then the Mounties scored three unanswered goals in the last three minutes of the third period for the 6-4 lead and never trailed again, as they outscored Grossmont, 4-3, in the final period.
Game 2
Murphy (2) and Fabrega (22) scored five goals each to lead the Mounties, followed by four goals by sophomore utility Jasper Wang (6) and three from Ewing (16).
The Mounties took a commanding, 13-6 lead after one half of play and added another nine in the second half, for a total of 22 goals. It was their second-biggest scoring output of the season.
Men's soccer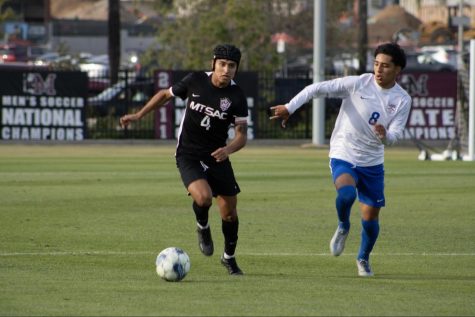 The men's soccer team's regular season schedule is winding down with one game left to play after the Mounties played visiting Los Angeles City College Cubs to a 0-0 draw on Friday, Oct. 28 in a South Coast Conference North game.
With the tie, the Mounties and Rio Hondo Roadrunners have identical 4-3-1 South Coast Conference records, and each has one game remaining on Tuesday, Nov. 1. Mt. SAC will host the L.A. Harbor Seahawks (2-15, 1-7), while Roadrunners will host Pasadena City College Lancers.
The SCC Tournament will begin Friday, Nov. 3.
Both goalkeepers faced four shots, Cubs' Fidencio Flores and Mounties' Jacob Cardenas (1) turned away all four shots.
Women's volleyball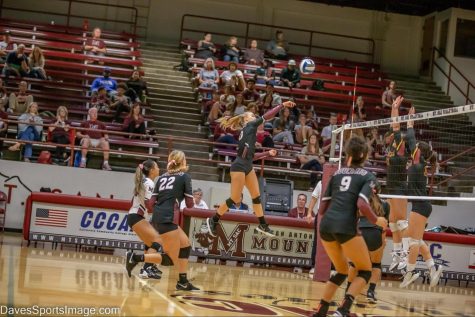 The women's volleyball team kept a game ahead of El Camino Warriors in the South Coast Conference race with a 3-0 sweep over visiting Pasadena City College Lancers on Friday, Oct. 28.
With the three-set win, 26-24, 25-15, 25-17, the Mounties improved to 16-4 overall and 8-1 in the conference.
That sets up the showdown for first place at El Camino (7-9, 7-2) on Tuesday, Nov. 1.
Angelina Burton (9) and JJ Quarrels (11) led the Mounties with 10 kills each and Allison Whiteman (23) had nine kills.
Kylie Rhodes (7) had 15 assists and Capri Salmon (22) had 13 assists.
Riannel Arevalo (14) and Riley DeGroot (20) spearheaded the back row defense with nine and seven digs, respectively.
The Lancers only led once early in the first set and tied it later in the set, 24-24, but two late errors by the Lancers gave Mounties the opening set, 26-24.
It was all Mounties in sets two and three, as they built up a double-digit lead in the second set and put it in cruise control to close out the third set with a nine point lead and never looking back.
Women's soccer
Sophomore midfielder Kaylee Gutierrez (8) led the Mounties with three goals on assists from a pair of freshmen: forward Veronica Aquino ( 2) and defender Ynneli Gonzalez-Soriano (4). Freshman forward Zuhayle Diaz (13) added two goals on a pair of assists from freshman forward Natalia Reyes (20). Goals from sophomore midfielder Audrie Mahassel (16) and sophomore defender Sasha Lopez (3) and Ivory Ramirez (23) rounded out the Mounties' scoring.
Sophomore goalies Leila Peregrina (1) played 45 minutes with one save and Jennifer Sanchez (30) also played 45 minutes with one save, they combined in goal to hold the Cubs scoreless.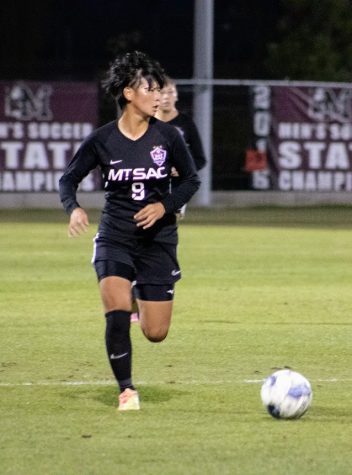 Mounties are ranked No. 4 in the state in the most recent California Community College Sports Information Association poll. They will conclude its regular-season schedule at home with an SCC crossover game against Los Angeles Harbor College Seahawks (7-7-4, 4-1-3) on Tuesday, Nov. 1, at 4 p.m.
Saturday, Oct. 29
Men's basketball
The Mounties scrimmaged against Los Angeles Valley. After an 18-9 record and a California Community College South Regional playoff appearance, the Mounties look to build off last season's momentum for a deep playoff push.
Football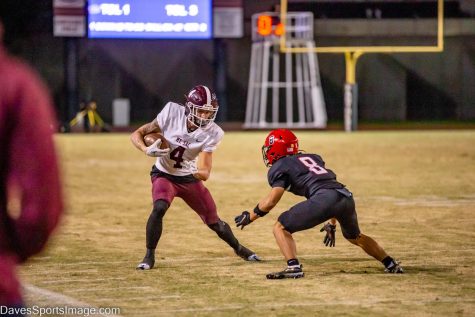 In another demolition job, the Mounties got back on the winning track with a 38-6 victory over host Chaffey College Panthers, who is 2-6 on the season.
The Mounties posted 14 points in the first and second quarters to take a commanding 28-0 lead into halftime. The Panthers scored first in the third, but it proved not to be enough as the Mounties scored 10 more after that to seal the victory.
Starter Ike Udengwu III (0) threw for 204 yards on 15-of-26 passing with one touchdown and one interception for the Mounties. Jaden N. Allen (26) led the Mounties in receiving and compiling 80 yards on five receptions. Xavier Rawls (10) caught three passes for 50 yards in the winning effort.
On 16 carries, Isaiah Dickerson (34) ran for 104 yards and two touchdowns for the Mounties, while teammate Adrion Boyd (29) tallied 81 yards on eight rushes with one touchdown.
Defensively, linebacker Toalei Lefau (42) led the Mounties with eight tackles, four of which were solo efforts. Defensive back Anthony Hebert (3) had seven tackles, five of them solo.
As a team, the Mounties nearly doubled Panthers in total offensive yards, 450-228.
Mounties return home to host Palomar College Comets in an NCC game on Saturday, Nov. 5, at 6 p.m. The Comets are coming off a 35-20 loss to Cerritos College Falcons, who are tied for first in the NCC with Riverside City College Tigers.
Leave a Comment
About the Contributors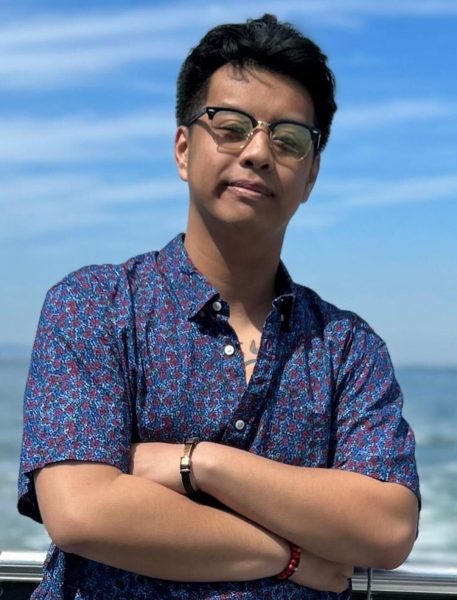 Robbie Doctor, Managing Editor
Robbie Doctor is the Managing Editor.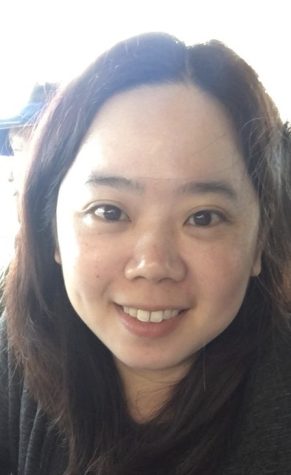 Christie Yeung, Managing Editor
Christie Yeung is Managing Editor and former features and gaming/tech editor of SAC.Media. She falls somewhere between a nerdie or a foodie, or is both. She likes to spend her spare time playing video games, listening to music, and watching funny videos on Youtube. She has a sweet tooth and has no immunity against anything with Nutella on or in it.