Nine Filipino sweets and snacks you ought to know
"Pinaka-masarap na Pagkain!"- Best tasting food!
For the foodies out there looking to discover things you never had before, here are some Filipino desserts and snacks that you should definitely try. These snacks can be found in your local Filipino grocery stores like Seafood City or Island Pacific, and the desserts can be eaten at local Filipino restaurants like Noypitz or Manila Sunset.
If there is one thing Filipinos love to do the most, it is cooking, especially desserts. Some of these delicious desserts are also sometimes referred to as merienda, which is the term for a snack that Filipinos use.
The following foods are childhood snacks that are enjoyed in Filipino culture. These foods are both fulfilling and comforting.
Halo-Halo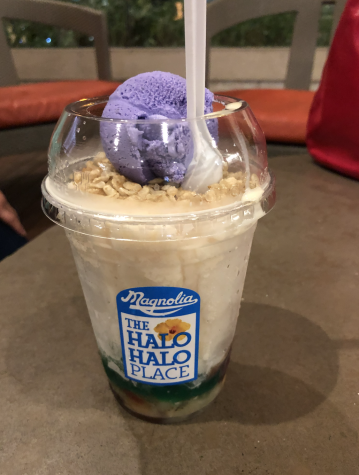 Halo-Halo, or Mix-Mix in English, is one of the most popular desserts in the Philippines and has now gained its popularity. The ingredients consist of shaved ice, coconut milk, ice cream, preferably ube, langka or jackfruit, macapuno or coconut meat, leche flan, sweet red beans/chickpeas and coconut jellies. It's called Halo-Halo because you mix all the ingredients in the drink before consuming it. This dessert is unique, colorful and is best eaten on a hot day.
Bibingka
Bibingka is a fluffy sweetened rice cake that is commonly eaten during Christmas time as a Filipino tradition. It is made with fermented sticky rice, water, sugar and coconut milk. The batter is then placed in a terracotta pot that is lined with banana leaves and then surrounded with hot coals. It is cooked in this process so that you are left with a spongy cake. At times, Bibingka is topped with toasted cheddar cheese for a sweet and savory taste.
Turon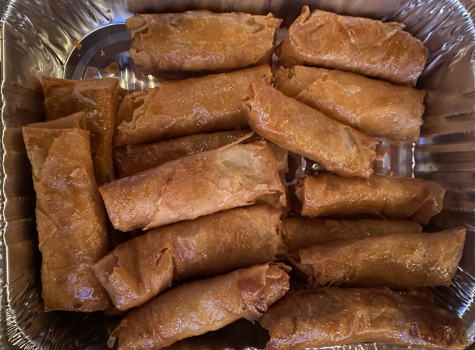 Turon is much like a spring roll, but instead of savory fillings, it is sweet. It is made with a Saba banana wrapped in a spring roll wrapper and deep fried with caramelized brown sugar. It is a sweet and crisp dessert that is also sometimes made with langka, which is jackfruit. Top off the Turon with a creamy vanilla ice cream to enhance your enjoyment.
Suman Malagkit
Suman Malagkit is a glutinous sticky rice cooked in coconut milk and steamed in banana leaves. It is a warm dessert and is topped with a sprinkle of brown sugar and drizzled with a coconut caramel sauce. It is a very simple yet flavorful dish to make.
Taho
Taho is a dessert made with only a couple of ingredients. It is made with warm silken tofu, sago pearls, which are similar to tapioca pearls in boba, and arnibal, a brown sugar syrup. Although it might sound strange that there is silken tofu, the texture is more like a custard but softer and smoother. This dessert melts in your mouth especially when eaten warm, but you can also eat it cold.
Aside from the delicious desserts, the following popular Filipino snacks are commonly sold at a "Sari Sari store" or convenience store. These tasty snacks bring back childhood memories of growing up in a Filipino household.
Boy Bawang
Similar to corn nuts, Boy Bawang is a garlic fried corn snack. It also has a strong garlic flavor hence the tagalog word bawang which translates to garlic. Boy Bawang comes in several different flavors, chili cheese, adobo, garlic, barbecue, hot garlic, lechon manok and salt and vinegar. This snack is great for garlic lovers.
Chocnut
Chocnut is a chocolate peanut butter flavored sweet treat. The texture is a bit powdery and easily crumbles and melts in your mouth. It is also bite-sized and each comes individually wrapped, so you can put some in your bag and save it for later.
Oishi Pillows
Oishi Pillows are flavored crackers with a filling. The snack comes in two different flavors, chocolate and ube. Pillows have a crunchy texture, but once you bite into it, you are hit with a sweet filling.
Nagaraya Cracker Nuts
For peanut lovers, Nagaraya Cracker Nuts are right up your alley. These nuts are coated in a cracker coating which gives it that extra crunch. It comes in flavors of adobo, garlic, barbecue, original and spicy.
Filipinos take pride in their culture, especially when it comes to food. I strongly encourage you to go out there and to be open to trying new foods that might be out of your comfort zone. You won't regret trying these Filipino sweets and treats.
Leave a Comment
About the Contributor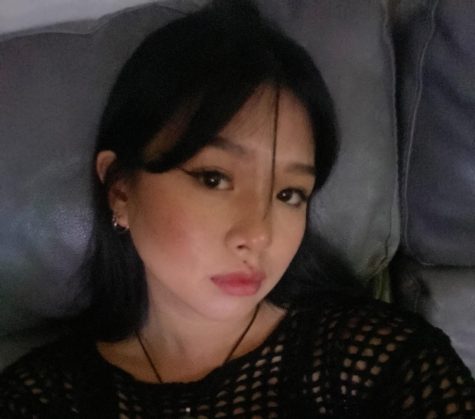 Lauren Aquino, Features Editor
Lauren Aquino is the Features Editor for SAC.Media.