Discussing the controversy surrounding Disney's new 'The Little Mermaid'
The movie has not premiered yet has stirred tons of negative discussion
Disney's latest trailer for their live-action remake, "The Little Mermaid," ignited a passionate controversy regarding the significance of Black singer and actress Halle Bailey's role as Princess Ariel.
Walt Disney Studios released its newest trailer on YouTube on Sept. 9, showcasing the first glimpse of the youthful and curious Ariel, starring Bailey. The youngest half of rhythm and blues group Chloe x Halle, Bailey is a Black woman singing familiar classics as King Triton's rebellious daughter, who was originally white in the animated film. The trailer's reconstruction of this timeless classic has empowered young Black children to feel included, represented and encouraged to embrace their diversity.
The countless reactions of fans demonstrated the effect of cultural representation within film and media. Diverse cultural representation normalizes inclusivity for young children of various cultures and identities.
Content publisher Brut America published a YouTube video compilation of parents who recorded their Black daughters showcasing excitement toward seeing people that "looked like them" on various devices that morning.
The Hollywood Reporter initially surfaced the casting of "The Little Mermaid" on July 3, 2019. Some fans of the original 1989 animated blockbuster published racist comments regarding Ariel's reimagined physical features under the #NotMyAriel hashtag. Users labeled Disney's attempt to cast her as "woke" and created a deepfake of the mermaid, whitening Bailey's skin complexion.
Bailey's sister, Chloe Bailey and other family members were vocally supportive against the backlash. In an interview with Variety Magazine, Bailey discussed how her grandparents had helped her to navigate the backlash.
"It was an inspiring and beautiful thing to hear their words of encouragement, telling me, 'you don't understand what this is doing for us, for our community, for all the little Black and brown girls who are going to see themselves in you,'" she said.
Casting Bailey for the live-action remake was not an uninformed decision. Director Rob Marshall explained in a statement how Bailey is the best outcome for the role.
"After an extensive search, it was abundantly clear that Halle possesses that rare combination of spirit, heart, youth, innocence and substance — plus a glorious singing voice — all intrinsic qualities necessary to play this iconic role," Marshall said.
Before Bailey's casting, Anika Noni Rose was the only Black actor who starred as a Disney princess in the 2009 animated original film "The Princess and the Frog."
In Disney's nearly 100-year-old filmography, five of the 12 original princesses are non-white. Other Disney/Pixar films like "Coco," "Soul" and "Encanto" casted people of color to accurately represent their respective cultures.
Recalling a Saturday evening at the movies with his niece and nephew, Kris Jolley, 24, described how represented he felt growing up.
"Growing up, I didn't see a lot of people that I could relate to on television, movies, any of that," Jolley said. "But nowadays a lot of cultures are put in that leading role spot and it's influential."
Although the trailer has received more than 24 million views, it also has nearly 2 million dislikes, viewable through YouTube's dislike extensions. Despite this, nothing can stop "The Little Mermaid" from swimming into theaters on May 26, 2023.
Leave a Comment
About the Contributor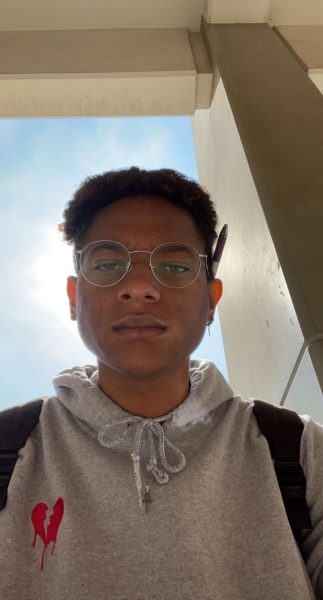 Ehvan Fennell, Features Editor
Ehvan Fennell is the Features Editor.