West Covina election update: Wu, Cantos maintain leads, on track to secure seats
After a rainy election day last Tuesday, votes continue to slowly be counted
Editor's note: On Nov. 10, a SAC.Media article incorrectly stated that the West Covina election had ended and prematurely declared victors. The story has since been retracted.
Vote counting continues following the West Covina City Council elections held last Tuesday, with West Covina native Ollie Cantos leading comfortably in District 4 and incumbent Tony Wu on track to win reelection in District 5. Vote counting throughout Los Angeles County, including West Covina's election, will continue to be updated until Dec. 11, according to the Los Angeles County Registrar-Recorder/ County Clerk. The next update is scheduled for Monday, Nov. 14.
The District 4 and 5 elections are especially important in determining the balance of power in the City Council as incumbent Councilwoman Letty Lopez-Viado ran unchallenged in the District 2 election.
Wu has maintained a strong lead in a field of four candidates in District 5, leading with 1,409 votes (43.87%). Wu appears to be on track to win the race, which would mark the second time he has won reelection, as well as his third victory over his biggest challenger to the seat, former West Covina Councilman and Mayor Fredrick Sykes, who is currently behind with 1,234 votes (38.42%).
Realtor Richard Reyes sits in third, having 455 votes (14.17%), while engineer Hossein Rambod Sotoodeh placed last with 114 votes (3.55%), as of the most recent election updates Friday.
Sykes was unseated by Wu in 2015 and failed to retake the seat in the 2018 election. The 71-year-old former mayor told SAC.Media that this was his final attempt at running for public office.
In District 4, Cantos is poised to take the open seat with a solid lead for the first time candidate, currently at a total of 1,363 votes (44.6%). Union representative Daniel Luna has 1,033 votes (33.8%) while Yara Wolff sits in last with 660 votes (21.60%).
Set apart from his opponents by his outstanding record of service in numerous federal government positions, including two presidential appointments, Cantos looks to be bringing his Washington D.C. work experience to the City Council. Cantos, who is blind, would become the first person with a disability to serve on the West Covina City Council.
Cantos' 10.8 percentage point lead, as it stands, is particularly impressive, as it defies the outlook cast by the prominent backers of his opponents. Luna was endorsed by local unions such as Teamsters Local 396 and the Los Angeles County Democratic Party, while Wolff was endorsed by Wu.
In District 2, Lopez-Viado has received more votes than any other West Covina candidate, garnering 2,222 votes.
Wu's victory would ensure that the prominent businessman and councilmembers' voting bloc in the City Council is maintained, however, weaker than their previous 4-1 majority, as Wolff has fallen to last place in the race to secure the District 4 seat currently occupied by lame-duck Mayor Dario Castellanos and with Cantos firmly ahead. If Cantos' lead holds, the pragmatic disability rights advocate's vote could potentially shake the City Council's agenda.
Leave a Comment
About the Contributor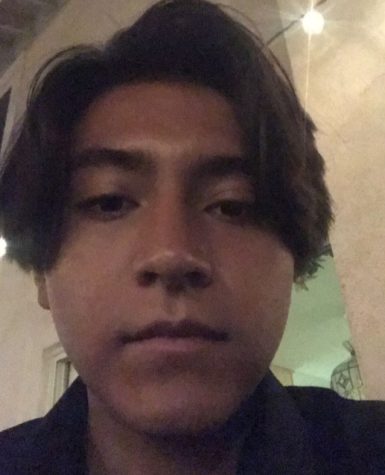 Ruben Montoya, Opinion Editor
Ruben Montoya is the Opinion Editor for SACMedia. As a journalist, he enjoys spicier, hot takes on the news. In his free time, he is a huge hyperpop and EDM listener, gamer and major fan of the Dodgers, Lakers and Arsenal FC.