5 World Cup jerseys you want to have
Some jerseys look so good you just put them on, but some make you think twice (or more)
Fans would often buy their favorite team's jerseys and wear them with pride to show love and support, especially in sports. But sometimes, as much as you love to support your team, the jersey's design can be discouraging and leave fans wondering where the design came from. As one of the biggest sports events, the World Cup, is about to begin, fans might be thinking about putting on a jersey to support their team and country. While looking at some of the countries' kits, some fans might find it easy to put them on while others might have a hard time deciding if it would be a good idea.
Here are the you-don't-have-to-think-twice jerseys:
The eye-catcher – Mexico's 22/23 away jersey
https://twitter.com/g4ryw4lker/status/1590289023141978113?s=20&t=vrCXmDFnKdMUIp8ipFn6nw
According to Adidas, the elements behind this away jersey's design included the Mixtec art and Aztec deities, the pattern on this jersey is the body of Quetzalcoatl, which means feathered snake.
The classic – Brazil's 22/23 home jersey
Brazil 🇧🇷🇧🇩#foryou #trend #Trending #TrendingNow #Brasil #Brazil #WorldCup #football #mirror #Jersey #fashion #love #FIFAWorldCup #nazrulthegreat pic.twitter.com/paWThmmXSv

— Nazrul The Great (@nazrulthegreat) November 10, 2022
As always, the bright yellow easily catches attention, but this time with a new twist. Besides using the renowned color theme, Nike added a new twist this time around, a subtle jaguar pattern was added throughout the jersey.
The bold – Germany's 22/23 home jersey
Germany – Home.

What more is there to say. A football jersey like this deserves to win the World Cup trophy. It's beautiful. It's amazing. It's the 'crème de la crème' of football jerseys… or however you say it.

Well done Germany & Adidas, well done. pic.twitter.com/boipIwOsBb

— Tesseras ~ Tickets (@TesserasUK) September 15, 2022
Straight down the middle is a black strip with logos in gold, this bold design might be a good representation of how the German team will play in this World Cup.
The special – Japan's 22/23 special edition third jersey
https://twitter.com/FnewsFoot/status/1584654614044909568?s=20&t=O2o9y-logwP4IisI65Zlew
Adidas collaborated with Japanese designer NIGO to create this one-of-a-kind jersey. According to Goal, this design is inspired by cherry blossoms. This unique color combination makes it a great collector's item.
The innovation – South Korea's 22/23 away jersey
If Nigeria won the Jersey World Cup in 2018, South Korea's away kit wins the 2022 edition hands down https://t.co/pE3N1Id91h

— Olawale Adigun (@olywal) November 13, 2022
The World Soccer Shop explained that this jersey's design is a tribute to the South Korean flag, referring to the Taegeuk that is in the center of the flag. All three colors on the jersey have special meaning, the red represents Heaven, the blue represents Earth and the yellow represents humanity.
Aside from the jerseys mentioned above, most of the countries' kits looked standard, for example, Portugal, Denmark, France and Spain.
There are also the less impressive kits that included jerseys of the United States, Australia and Netherlands. All three countries have their jersey made by Nike and all three have an awkward design around the neck area, which makes them less appealing compared to other countries' jerseys listed above.
NEW: Over 4,300 #USMNT and #USWNT fans took our survey after Nike's 2022 World Cup jersey drop. Nike is bullish that on-field results will help fan opinions of the kits.

Is it time for the U.S. to have a staple primary kit? If so: sash, stripes or hoops?https://t.co/GbKhhtXBvq pic.twitter.com/b5nzMKyruw

— Jeff Rueter (@jeffrueter) September 16, 2022
A fan-based survey showed that close to 80% of the fans don't want to buy the U.S. 22/23 jersey.
Of course, everyone has different tastes in style, these are only some of the opinions. Whether you choose to wear a jersey or not, it doesn't stop you from being a supporter of the sport.
Leave a Comment
About the Contributor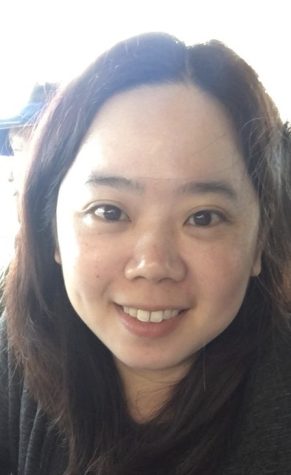 Christie Yeung, Managing Editor
Christie Yeung is Managing Editor and former features and gaming/tech editor of SAC.Media. She falls somewhere between a nerdie or a foodie, or is both. She likes to spend her spare time playing video games, listening to music, and watching funny videos on Youtube. She has a sweet tooth and has no immunity against anything with Nutella on or in it.