CARE program and CalWORKS to host EOPS/CARE Baby Pop-up
Insight into a philanthropic CARE event aimed toward parents with young children
This Friday, Mt. SAC's EOPS/CARE program will be hosting EOPS/CARE Baby Pop-up, an event that is in the form of a donation drive and pick up, will be making its second appearance at Mt. SAC and will take place Nov. 18, from 10 a.m. to 2 p.m., at Building 9C's stage.
This event, which began in October 2021, was born as a result of the CARE program garnering attention from a charity known as Rise Up Creatively, a nonprofit organization that aims to empower those both young and old to prosper in the form of creative expression and advocacy, had become aware of Mt. SAC's CARE program and their efforts in providing support to parenting students. So, a decision was made to donate diapers and baby items to the school.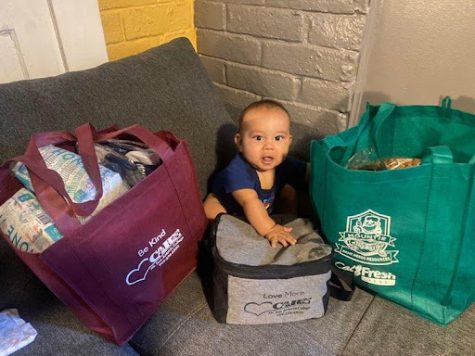 From this, the CARE program was able to put together the pop-up event and send the word to parenting students that if they were in need of things such as diapers, toys or clothes for children, they could get a bag of those items from the program at no cost.
About the event, CARE Coordinator Maria Hernandez Figueroa gave a comment. She said that this event started in 2021, which was in the middle of the pandemic, so there was already an expressed need for help from parenting students. Consistent findings shown that parents of young children faced high stress levels during the pandemic which is the demographic that this event was hoping to serve.
In reference to hosting the event, Hernandez Figueroa said, "We thought that it was a great way to start bringing students in and seeing them and helping them at the same time."
In addition to baby items, feminine products were also donated to the event from different entities on and off campus. For example, hygiene products were being donated from the Equity center and cosmetic products and women's clothes from Rise Up Creatively.
This year, Rise Up Creatively reached out to Mt. SAC's CARE program once more, and so the event will take place again at what is estimated to be a larger scale than the previous turnout before. This is not only because the amount of donations has increased significantly thanks to the entire campus being able to donate such items, but also as a result of inflation greatly impacting family budgets and household security.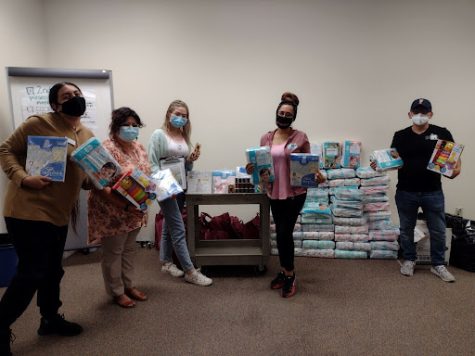 It is being reported by Hernandez Figueroa that there is a greater need for access to such resources in these times and expressed that this event will provide some sort of relief for parenting students that are facing financial burdens in their child care.
"My hope for the event is that students come, students get the support. Diapers are so expensive, it takes a humongous chunk out of student budget. So we want to make sure they get diapers. We also have brand-new toys that were donated, so we want to make sure all those toys get into the hands of kids. We have kids' clothing, so we want to make sure those get into the hands of kids. We just want to make sure that, one, we're saving parents money with diapers, and they could walk out with something really cute for their kids," she said.Kimberly Yerena, a 24-year-old student at Mt. SAC who studies multiple different disciplines, had attended the very first EOPS/CARE Baby Pop-up that occurred the previous year.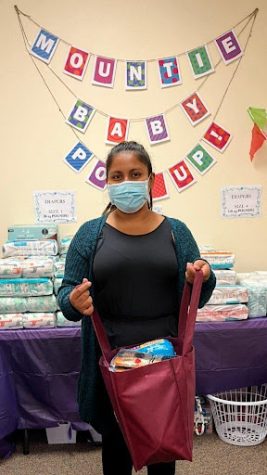 Yerena expressed gratitude for the pop-up, as all of her children were able to benefit from the event, but what mattered to her more than the items was that she received the message and mission behind it."I think the best part is just being able to see the whole EOPS team there and them being able to support you and just knowing that there are people out there who are not just there for the job and to get paid. They're there to support their students, they're there to offer help because those basic needs, they just help us move forward," Yerena said.
She pointed out that while those needs are "basic," these needs do not have a level of accessibility that is basic, so an event like this is entirely important.
"Knowing that there are people there to support us, it's really essential for them because some people don't have that support system at home and some people, it's just them and their children and it's really hard, especially during the pandemic, is very isolating. So to have the baby pop-up and to have the people behind the baby pop-up who are there to support student parents is really helpful and it's just kind, it's incredibly kind," she said.
Those interested in benefiting from the event can RSVP.
Leave a Comment
About the Contributor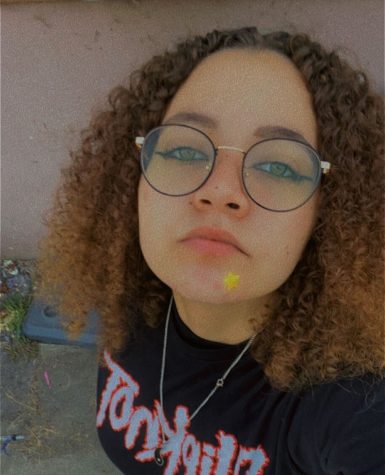 Delila Grubaugh, Features Editor
Delila Grubaugh is SACMedia's Features Editor. She is a first generation college student majoring in journalism and social justice. She dreams of being able to write a book one day and successfully make at least one short film in her lifetime. As a current peer navigator for the EOPS/CARE program she finds it to be incredibly important to work to help others, and she loves journalism as it can at times be democracy and social justice at its finest. She believes that if we are granted the right to freedom of press and freedom of speech we should be able to utilize it to benefit the people. She loves tea, Halloween, sunflowers, rock music and poetry. She is a California girl at heart and supports almost any Los Angeles team there is. A lover of journalism and advocacy, naturally someone she looks up to is Kara Danvers-aka Supergirl. She hopes to be as strong as her one day.