Disability rights advocate Ollie Cantos declares victory in District 4
Cantos' solid victory makes him the first blind person to serve on the West Covina City Council
Ollie Cantos, the Filipino American West Covina native best known for his record of working in Washington D.C., declared his victory in the West Covina City Council District 4 election, beating out his two opponents handily.
In a Facebook post last Saturday, Cantos said, "This is not just a victory for the vision that we set out to achieve, but it also represents major triumph over negativity and in favor of honesty, integrity, and adherence to higher standards."
As of the most recent election updates, released by the Los Angeles County Registrar-Recorder/ County Clerk on Wednesday at 3:20 p.m., Cantos received 1,657 votes or 44.99% of votes counted. Union representative Daniel Luna still sits in second place with 34.4% and 1,267 votes, while Yara Wolff came last with 20.61% and 769 votes.
The councilman-elect's campaign outperformed expectations, as his opponents both had prominent backers to their campaigns. According to his campaign website, Luna was endorsed by the Los Angeles County Democratic Party as well as many local unions such as the Teamsters Local 396, while Wolff was endorsed by current City Council members including Tony Wu and Mayor Pro Tem Rosario Diaz.
Additionally, Wolff and Luna had been at the center of a heated back-and-forth leading up to the election, spurred by Councilman Brian Tabatabai's claims on Facebook that Diaz's husband, William Elliott, who has been called out for racial remarks at city council meetings in the past, was working for Wolff's campaign.
Cantos' commitment to avoid the dirty politics that has been commonplace in the West Covina City Council throughout the years paid off for him. While speaking at his election night event at Pizza Chalet in Covina, Cantos said, "From the very beginning I decided very consciously to do the opposite, by focusing on my qualifications, by focusing on collaboration, building commonality everywhere we could across all political spectrums."
In a display of humility, Luna conceded to Cantos over a phone call Tuesday morning. Election concessions, while not required for political candidates, are common practice for most elections, however this is not the case for city council races.
Luna's concession was applauded by Cantos on Facebook, saying, "Daniel's simple but important act is historic. I wished Daniel and his family well and have offered to collaborate on shared priorities."
Cantos, who is the father of three adopted sons, Leo, Nick and Steven, will enter his tenure in the City Council while still keeping his job working for the federal government as Special Assistant to the Assistant Secretary for Civil Rights in The Department of Education. The councilman-elect's pragmatic approach to politics will be put to the test once he is sworn into office on Dec. 20.
Leave a Comment
About the Contributor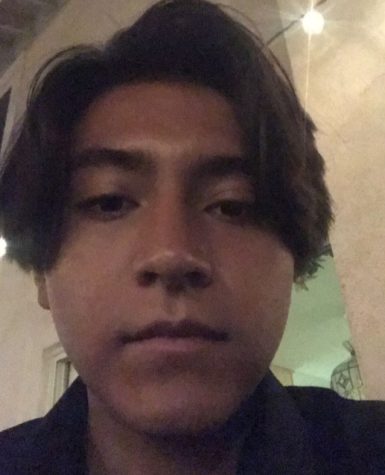 Ruben Montoya, Opinion Editor
Ruben Montoya is the Opinion Editor for SACMedia. As a journalist, he enjoys spicier, hot takes on the news. In his free time, he is a huge hyperpop and EDM listener, gamer and major fan of the Dodgers, Lakers and Arsenal FC.