Campus spotlight: A program preparing students to change lives
Teaching students the skills to combat addiction
The Addiction Counseling Program changes lives at Mt. SAC by giving students the ability to combine theory and work experience to find an impactful career in an addiction treatment environment.
Training is not solely focused on helping students make money but instead prioritizes in preparing these students to assist people struggling with addiction and overall make a greater impact on the world around them.
This program has the capacity to benefit society. According to the book "Drugs, Society, and Human Behavior," every single year there are hundreds of thousands of Americans seeking treatment for addiction. The book is co-authored by Carl L. Hart and Charles Ksir, who are professors of psychology at Columbia University and neuroscience at the University of Wyoming, respectively. With the proper training from this program, students can transition onto the frontlines of a battle to help those afflicted with addiction in the United States.
Formerly known as the Alcohol & Drug Counseling Program, this program is credentialed by the California Association of Alcohol/Drug Educators (CAADE). The campus offers both a certificate and associate degree in Addiction Counseling to interested students.
Initial required courses introduce students to concepts like physiological effects, dependency and other basic fundamentals of addiction treatment. Prevention, intervention and active recovery are all concepts that students learn in-depth as they begin to venture further into the program.
Classes such as addiction counseling, AD 4, highlight the struggles with domestic violence and how this issue frequently plays a key role in addiction. About halfway through the program students will take AD 6, co-occurring disorders, to learn how multiple afflictions can impact patients and call for more defined treatment options such as medically assisted treatment.
After successfully completing AD 1-6 students are eligible to start their work-experience hours in an internship role. However, the majority choose to wait to complete courses AD 8-11, which focuses on teaching and applying work practices that students eventually witness daily in the field of addiction treatment.
"It's taking everything you learned and demonstrates you can concisely write about it in the technical way that's required for the field, and I think people kind of undervalue that when they think about going into behavioral health," Program Director Garret Staley said about AD 10 Case Management and Documentation.
These final classes emphasize developing leadership, accurate case documentation, interviewing techniques and many different counseling methods.
When students are eligible and feel prepared they can move on to the final portion of the counseling program by completing two semesters of internship hours.
Once students finish the 252 internship hours across two semesters, they are eligible to fully complete the program. The students who choose to pursue the associate degree will also need to complete their required general education classes before receiving it.
During the internship portion, students will simultaneously take ethics courses to reinforce what they have learned and can ask professors about specific situations happening at their chosen facilities.
With the prominence of addiction today, training for a career in addiction treatment may be promising for the future students and beneficial for the future lives of patients.
"There is an expected growth of 30% in the next five years, and the pay scale is 50% higher than just a few years ago," Program Director Garret Staley said.
According to Zippia, addiction counselors will make anywhere in the range from $32,000 on the low end, to a median salary of $47,000 annually.
If pursuing a future in the field of addiction treatment sounds interesting, those who would like to learn more can visit the Addiction Counseling Programs site or a course catalog as classes are offered every semester.
Leave a Comment
About the Contributors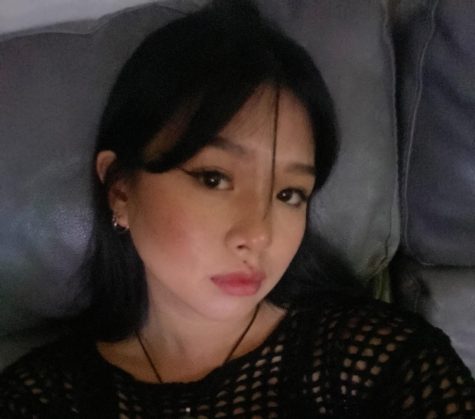 Lauren Aquino, Features Editor
Lauren Aquino is the Features Editor for SAC.Media.